Box recently announced that it is rolling out Box OneCloud, a broad cloud solution for the enterprise that will set Box one step further apart from Dropbox, and one step closer to being a one-stop-shop cloud solution for the enterprise. However, despite all the hype, this move pits Box against some really big players in this space, such as Oracle (ORCL), Microsoft (MSFT), and IBM (IBM).
I was acquainted with Dropbox when it debuted, and have been a loyal user ever since. The sheer simplicity and functionality that Dropbox provided was unparalleled, and the company developed a massive following. Dropbox assumed correctly that smart phones and tablets would become an increasingly more important part of our lives, and that we will require better platforms for storing and accessing our information. Dropbox has successfully stayed ahead of the curve in an immensely competitive market, and has been able to maintain a strong market share.
With more than 45 million users worldwide (up 310% from last year) and $240 million in revenue, Dropbox seems to justify its recent $250 million Round B financing by Index Ventures, Benchmark Capital, Goldman Sachs and others, giving Dropbox an estimated $4 billion valuation. With Morgan Stanley predicting a 50% per year increase in cloud expenditure through 2014, you can see why Investors are happy. However, in light of Box's recent announcement, I believe Dropbox is in store for a real battle.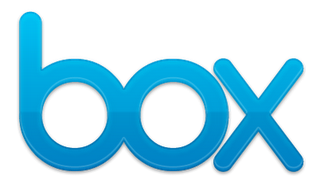 Box's new OneCloud service will offer enterprise clients access to over 30 powerful applications on remote servers provided by Apple (AAPL) that will essentially make document sharing and editing a lot more intuitive and safe. The new suite allows users easily to interact with powerful and popular applications, such as QuickOffice, Nuance Paperport Notes, Adobe Echosign, and others, from literally any device.
"We want Box to be center of all business work flow and the go-to mobile business operating system" co-founder and CEO Aaron Levie recently commented to TechCrunch. More importantly, Box has released a developer platform (the Box App to App Integration Framework) that will allow for future customization and functionality. For instance, Box does not currently support certain file operations that we would expect an enterprise platform to support, such as the ability to open in one application a file created in another. However, this capability can now be offered by application developers, and I expect many of them to start providing seamless integration with Box OneCloud.
To my dismay, however, Dropbox has, so far, stayed away from the enterprise market. I can tell you firsthand that a certain large U.S. university would have been very happy to pay Dropbox to provide a viable enterprise solution, but today is considering a Box solution instead. One could argue that it is wise of Dropbox to avoid battling it out with such giants as Oracle, the largest provider of database solutions, which has been making strategic acquisitions to boost its cloud capabilities.
Oracle's recent aggressive purchase of online human resources platform Taleo Corp. for $1.9 billion is just one such example, and I doubt the giants will go down without a fight. I personally believe that such purchase was aimed to position Oracle better to compete with the likes of SAP (SAP) and Salesforce.com (CRM), but the effect on Dropbox and Box is nonetheless the same.
One could further argue that this space is already crowded by many small players, such as Accellion, Egnyte, and YouSENDit, and that it is expected to get even more crowded when Google (GOOG) and Microsoft decide to get serious about competing in this space. Microsoft has already demonstrated that Azure could be an incredibly strong platform, and a Google Drive combined with the Apps platform will be a significant player as well.
Add Apple's iCloud to the mix, and I can understand Dropbox's hesitation. However, if Dropbox fails to provide a viable enterprise solution, it will be at risk of losing the home market as well, as enterprise solutions tend to trickle down into the home market, rather than vice versa.
There's really no nice way to put this. Either Dropbox was too timid to be first to enter the space, or worse, it failed to recognize the opportunity. I doubt the latter is likely, and, if I am correct, we will see Dropbox offering similar functionality soon. I only hope for its sake that it isn't too late by then.
Box now claims to have over 10 million users in 120,000 businesses, including 82% of Fortune 500 companies, and is picking up speed. With over $160 million in venture funding from some major strategic partners, such as SAP Ventures and SalesForce, as well as from some of the most respectable venture firms in the game, such as Andreessen Horowitz, Draper Fisher Jurvetson, and others - giving Box an estimated $600 million valuation - it seems serious about becoming a dominant force in the market. I hope Dropbox is up for a fight.