"There seems to be some perverse human characteristic that likes to make easy things difficult."
- Warren Buffett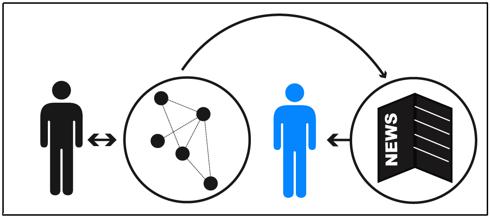 In addition to coming up with more creative and constructive ways of dealing with my laundry list of disappointments, one of the other things that I have learned as a Sirius XM (SIRI) investor is that it is often best to come to terms with the reality that the company simply has a mind of its own - no matter how easy the options may appear. Because it continues to amaze me that certain decisions which would ordinarily come as a "no brainer" to other companies continues to evade Sirius during the decision making process. I suppose it makes sense because, not only does the stock move in such erratic behavior to the extent that it simply refuses to do what you expect it to, remarkably, after over seven years of investing in Sirius XM, I have come to the conclusion that ... neither does the company.
Killing two birds with one stone
Last week, I talked about the company's recent lawsuit filing against both SoundExchange and A2IM. Sirius is alleging the following:
"Sirius XM is primarily seeking injunctive relief to stop SoundExchange and A2IM from impeding its efforts to obtain the licenses it needs to operate its business in direct dealings with record companies instead of relying exclusively on licenses either negotiated with SoundExchange acting as the record industry's collective or on the outcome of regulatory rate-making proceedings."
I took a different spin on this suit and suggested that a victory might in fact hurt the company in that it increases the chance that its major competitors become better positioned to compete against it. I called it a "Trojan horse" when considering that Mel recently explained on Jim Cramer's show how easy it is for IP competitors to start up and compete. The obvious question is why present the competition with an extra "life" that it probably could not afford? With Sirius' status the company would be able to navigate through this rough period better than the others - even if it were forced to pay more in royalties as it would add extra pressure to names such as Pandora (P) which are not as established.
During this process, it might have been an opportunity to see what competition would fold and which ones survive. Had it waited, it might have also been presented an opportunity to possibly buy up some of the competition on the cheap. This would have been another way to spend its FCF while also helping it to get into the IP space and beyond the automobile. It just seems to me that the company is not good at playing chess where pawns and bishops are sometimes sacrificed for better positioning. Remarkably, Sirius could have secured its future by not suing and allowing the royalty fees to rise and allowing capitalism to do its job by enforcing "survival of the fittest."
Win or lose, the challenges that the company faces regarding its future does not change. Although a victory in the case would help to offset what would likely be some rising future costs, a loss would actually help it more than a win. As noted previously, one of my primary concerns regarding Sirius is its dependency on the automobile. I have argued that the company should figure out a way to secure revenue streams beyond the automobile as the issue of market saturation becomes increasingly unavoidable. One of the ways it can do this is by buying up a smaller name such as Pandora or one of the other IP competitors.
With erroneous talk of Sirius becoming "free", buying up an ad-based model would essentially kill two birds with one stone. It secures its future and possibly its "cloud strategy" by getting into IP while also cultivating revenue streams beyond the auto. It is discussions like this that can get me to become long again and revive my optimism within the company.
Another way for me to become long again is that I need to see that Sirius' management does not continue to shoot itself in the foot by not thinking outside the box. It thinks only within the framework of the boom box - and that's the problem. And I am not convinced that that management is neither financially nor strategically savvy. It they were, they would have allowed the royalty fees to increase and use its free cash flow to pay it and watch the competition waste away.
Summary
I have been labeled a trader or traitor depending on how you are looking at it. But the future is what continues to drive me. And what I see is that the company needs a certain threshold of subscribers before it can realize an economy of scale sufficient to help fuel future earnings' growth. This is why (to me) its stock price continues to look unattractive at the moment. To some extent I think Sirius understands this as well and the reason why it has filed this lawsuit - it's looking at the short term at the moment. Therefore what it seeks to address is cost containment. That is fine, but as an investor I want to see a focus on the long term as well - specifically strategies that impact both market and earnings growth. To date, I have seen neither. Have you?
Disclosure: I have no positions in any stocks mentioned, and no plans to initiate any positions within the next 72 hours.
Additional disclosure: Author has a short limit order set in SIRI that will remain open through Friday's close.