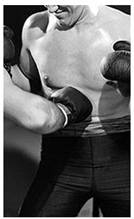 U.S. market investors can take a punch. The bad news from sectors like housing, consumer, the dollar, energy and other higher commodity prices seem like body blows investors are easily brushing off.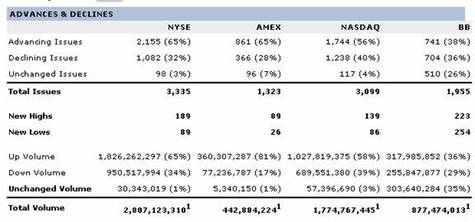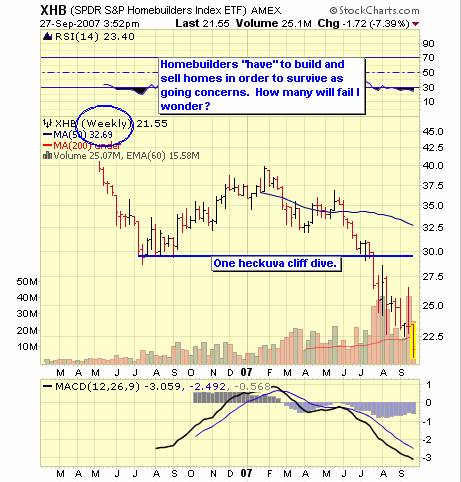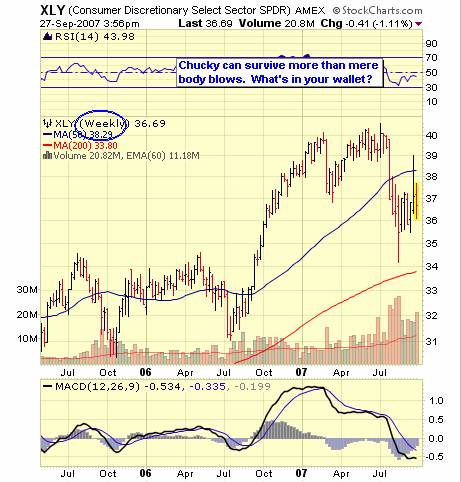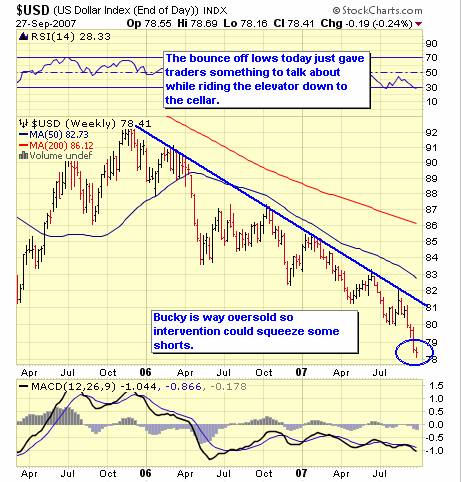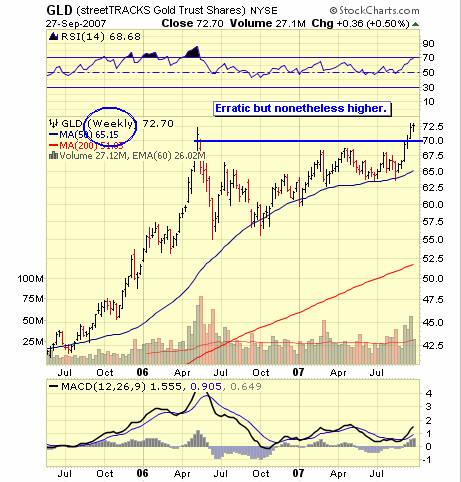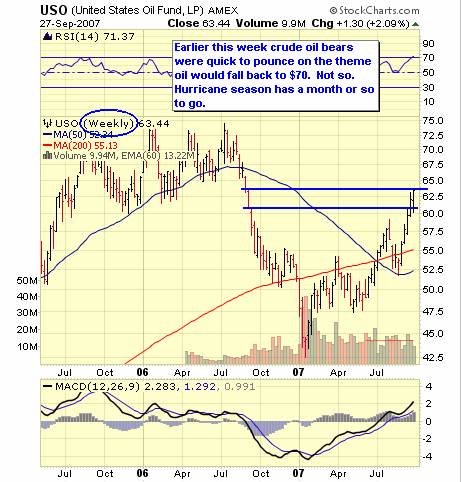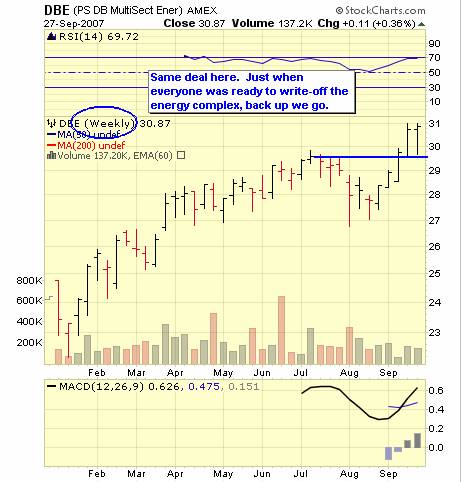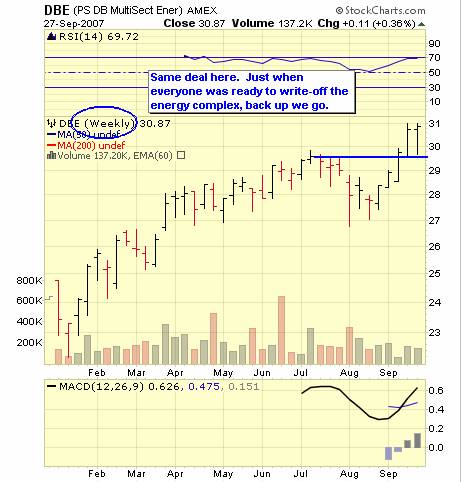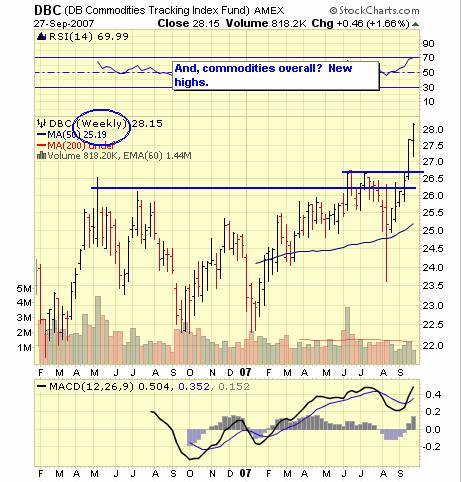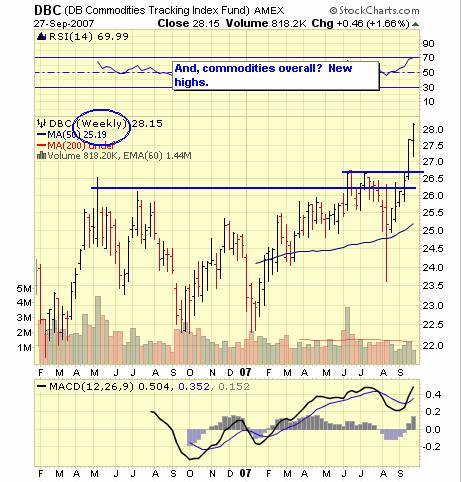 So those are the primary punches markets are absorbing. Let's look at the major index related ETFs.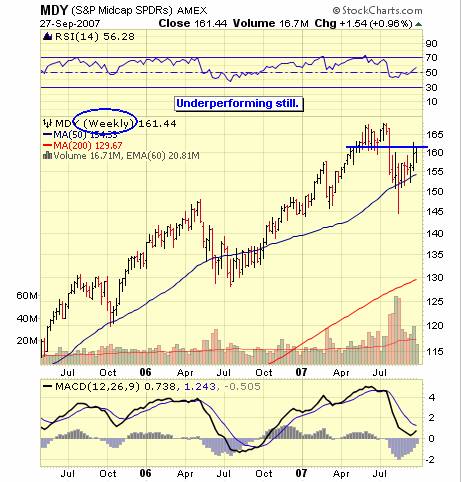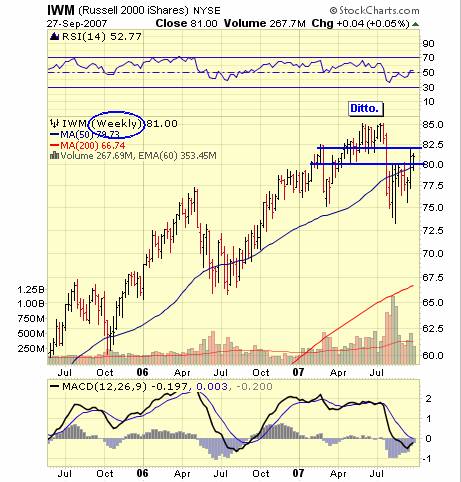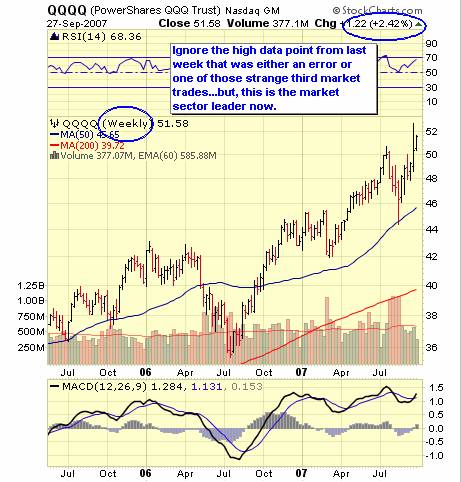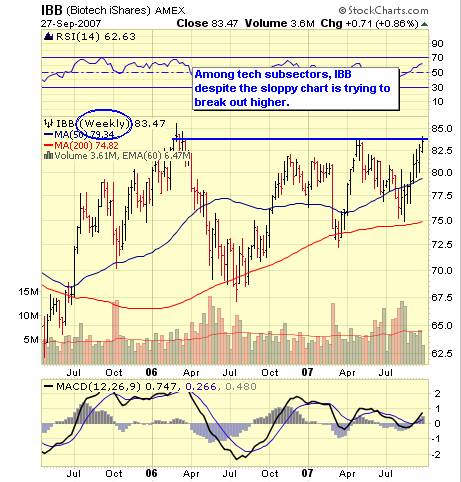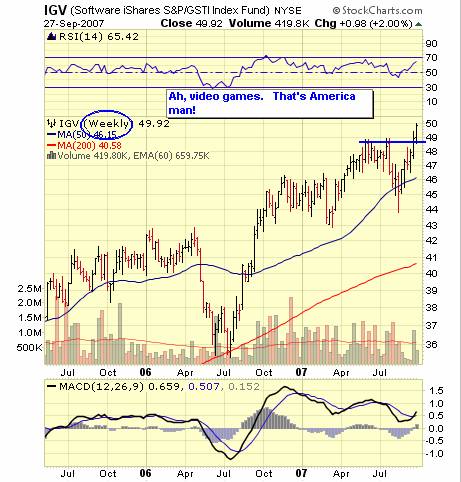 And then there are the usual suspects where outperformance continues.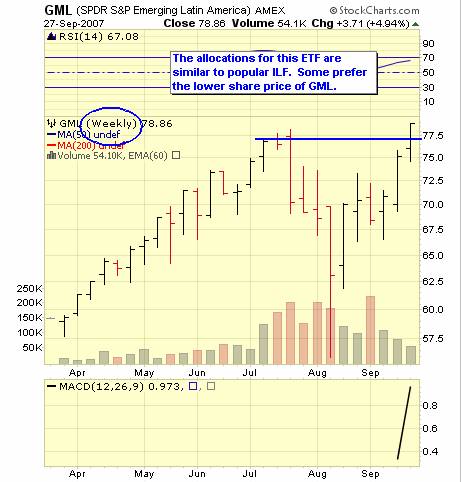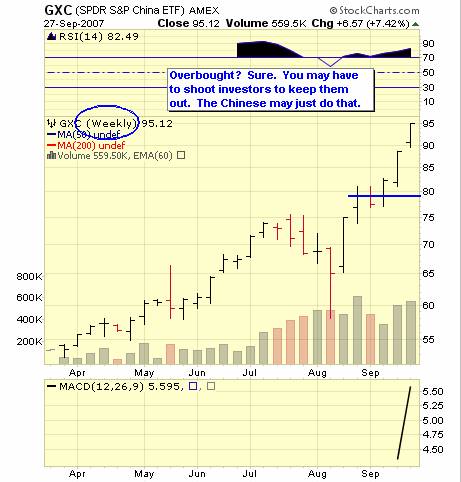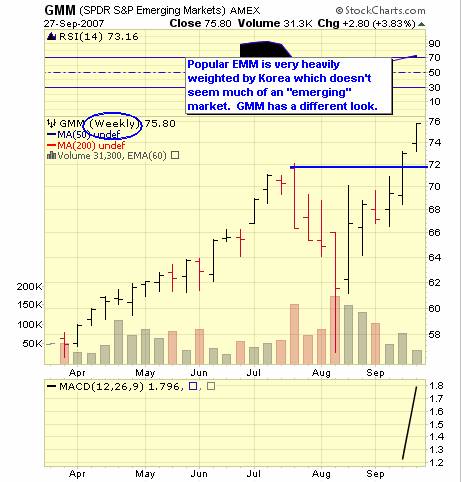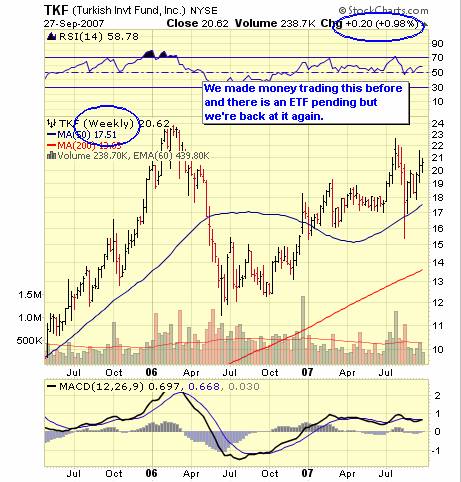 So, after a little trip, we're back to posting again.
You can make a long laundry list of all the ills that "should" be plaguing markets now. Yet one true thing remains; Mr. Market will do whatever he wants to the consternation of the best and the brightest.
Have a pleasant weekend.
Disclaimer: Among other issues the ETF Digest maintains long or short positions in: PowerShares DB US Dollar Index Bearish (UDN), streetTRACKS Gold Trust ETF (GLD), United States Oil Fund ETF (USO), PowerShares DB Energy Fund (DBE), PowerShares DB Agriculture Fund (DBA), PowerShares DB Commodity Index Tracking Fund (DBC), S&P 500 Index (SPY), NASDAQ 100 Trust Shares ETF (QQQQ), iShares NASDAQ Biotechnology Index ETF (IBB), iShares Goldman Sachs Software Index Fund (IGV), SPDR S&P Emerging Latin America (GML), SPDR S&P China (GXC), iPath MSCI India ETN (INP), Market Vector Russia ETF Trust (RSX), SPDR S&P Emerging Markets (GMM) and Turkish Investment Fund Inc. (TKF).