The correlation between the Chinese stock market and U.S. stock market has always been strong as both markets are levered to the global growth trade. However, the divergence between the two stock markets over the past year is an ominous sign for U.S. stocks. I will use both the Shanghai Composite Index vs. S&P 500 and the iShares FTSE China 25 Index Fund (FXI) vs. SPDR S&P 500 ETF (SPY) to show the divergence.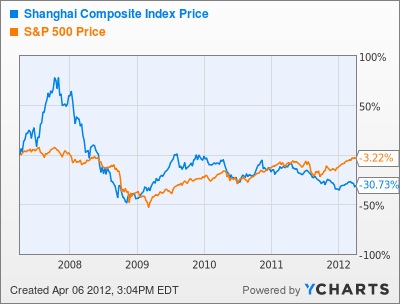 As you can see, the relationship between Chinese stocks and American stocks has been strong over the past few years. It is important to note that it was the Chinese market that bottomed well ahead of the U.S. market during the financial crisis. The Shanghai Composite reached its lows in 2008 while the S&P 500 did not reach its lows until 2009. The divergence between Chinese stocks and American stocks in early 2009 signaled a change in the global growth trade was upon us.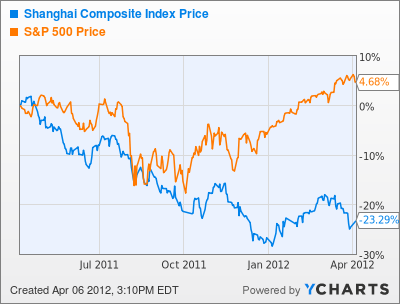 Over the past year, the Chinese market has once again diverged from the U.S. market. This divergence should be viewed as a caution signal for stock market bulls. A similar divergence can be seen between FXI and SPY.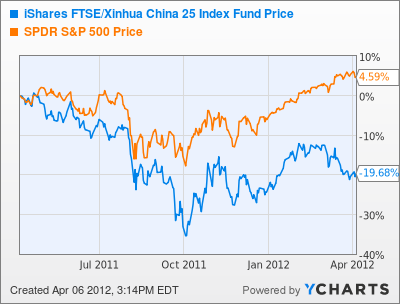 Conclusion
Currently, investors should be cautious about buying stocks because the Chinese stock market has not confirmed the rally. However, it is possible that instead of a U.S. stock market correction, we get a Chinese stock market rally to close the gap. In either event, based on history, it makes sense to be cautious about the stock market's short-term future.