By Scott Martin
Within the entire emerging market universe, the top performer last quarter was a relatively obscure name, giving investors exposure to foreign stocks they can't get into anywhere else - and it's now getting liquid enough to give active traders a chance to strut their stuff.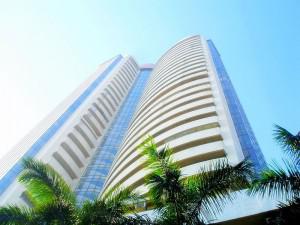 Phiroze Jeejeebhoy Towers, which house the Bombay Stock Exchange
The India Small-Cap Index ETF (NYSEARCA:SCIF) led everything else in the emerging equity category last quarter, up just over 41% year to date.
Unlike many international ETFs that simply wrap a basket of thinly traded stocks around one or two core holdings that U.S. traders can buy or sell separately, SCIF is almost entirely invested in India-only stocks.
The exceptions, Rediff.com (NASDAQ:REDF) and Mahanagar Nigam (OTCPK:MTNOY), barely account for more than 2% of the portfolio, so U.S. traders are essentially getting unique ETF-only exposure here.
And since large-cap India ETFs like (NASDAQ:INDY) or traditional closed-end mutual funds like IFN focus on the biggest names in Bombay, overlap between funds is nonexistent as well.
INDY bottoms out at companies worth around $6 billion. SCIF tops out at $1 billion, so we truly are in two different worlds.
Because these stocks are traded only in India, they represent the domestic market a lot better - not to mention the local consumer economy.
Instead of national banks and global IT companies, sector weighting is geared toward consumers, small lenders and manufacturers. These are companies that make things and provide services that well over 1 billion Indian consumers need and use, so they are much more insulated from global economic trends.
Likewise, traders in SCIF have less to worry about from fickle global speculators inflating the NAV only to let go at the first moment of weakness.
As sponsor Van Eck points out, the Indian middle class will encompass 600 million people in the next 15 years, at which point these companies will be serving a core market double the size of the United States.
Large-cap India stocks have frustrated many traders over the last few years, and while SCIF contains some losers like ailing airline Kingfisher, it has a lot of winners in its court as well.
For a taste of this key BRIC economy that is actually growing fast, SCIF may still have long-term upside left to run.
At the moment, the technical situation here also looks interesting. SCIF is only 2% below both 50- and 200-day resistance and nearly 14% below its YTD peak around $14 a share.
Even a little move should turn those resistance lines into support if it's convincing enough. And at that point, we're close enough to a "golden cross" that momentum could start guiding price on its own.