"I've never swung at a ball while it's still in the pitcher's glove."
-- Warren Buffett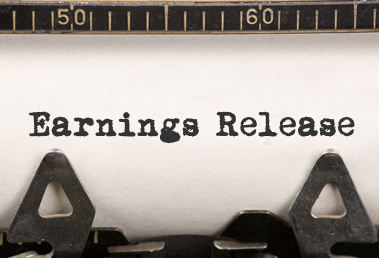 The second-quarter earnings season is upon us and investors are looking to capitalize on the current market momentum. Last week stocks ended mostly down, though trading volume was extremely light relative to what investors have become accustomed to. It would suggest that although optimism around the U.S. economic recovery continues to be the mantra in the first four months of the year, investors are still taking a cautious approach when it comes to their investments -- and rightfully so. As remarkable as the market has performed during the first quarter of the year, investors are well aware that it does not take much for all of the exuberance to evaporate just as quickly.
As sensitive as the market is, investors know extremely well that it typically takes only one earnings miss from a prominent company to send panic throughout the entire market. Conversely, it might also take one strong report from a highflier to send the broader markets up. What the market has come to appreciate is that (for better or worse) one report can signal a ripple effect for the other reports that follow. The reason is simply that more than any other time on the market, there is a return of focus toward fundamentals as operating results can't lie to the extent that bullish or bearish macro events can. In this article, we are going to take a look at a few stocks that will be announcing earnings soon and will certainly be on the move ahead of the reports.
Companies Earning(s) Respect
I am starting to sense some uneasiness as we are now approaching unofficially the start of the second-quarter earnings season. On Tuesday, my favorite material stock Alcoa (AA) will report its Q1 earnings results and investors such as myself are expecting big things from the Dow component. The company has been one of my favorites since the start of the year, and it helped affirm that confidence with its stellar Q4 report. As with other companies, the stock took a beating in 2011 to the degree of 44% due to slowness in business spending. However, while others saw a falling knife, I saw tremendous value.
For me, the optimism rested on the company's own confidence in that it believes in its ability to execute and the promise that as the worldwide population continues to grow, global demand for aluminum will certainly continue to increase. I will be paying close attention to the report to get a sense of the company's financial health. That said, I'm also looking for a good gauge of the overall financial health of some of the largest corporations on the market. No other company can provide such measurements better than search giant Google (GOOG), which on Thursday will also be reporting its Q1 earnings results after market close.
From Google, analysts are expecting earnings of $9.64 per share -- a number that represents an increase of 19% from its $8.08 performance of a year ago. Upon the release of its Q4 report, the company's share price dropped 9% while falling below $600. Though Google reported the highest revenue total that it has ever had in a single quarter at $10.6 billion, it also missed in net revenue by reporting $8.13 billion vs. the expected $8.4 billion. Will Thursday be a repeat performance, or will the company prove that it was just a temporary hiccup?
The financial sector has posted gains of 21.5%, which suggests to me that the group stands to lose the most in the event of a market pullback. So it is difficult for me to consider staying long when it is hard to expect much better performance than that going forward. With that in mind, on Friday two financial giants report, both of which I have recently recommended investors secure profits in ahead of earnings. First on the docket is JPMorgan Chase (JPM), which is expected to report earnings per share of $1.15. This number represents a decrease of 10% from a year ago. The company will be followed by Wells Fargo (WFC), from which analysts are expecting earnings per share of 72 cents -- an increase of 7% when compared to last year's number of 67 cents per share.
I continue to marvel at the difference an entire year has made in such a drastic change in sentiment. Throughout all of 2011, investors who were heavily exposed to financial stocks were stunned by the level of disappointment. Now in 2012, since financials are leading all the sectors in terms of performance, investors are stunned at the level of gains. It's indeed an interesting turn of events. But nothing is as remarkable as what tech giant Apple (AAPL) is expected to do when it announces its earnings April 24. The company that is expected to top the 1 trillion market cap while also trading at $1,000 per share is now expected to report an increase in earnings of over 50%, to $9.80 per share.
For the quarter ended Dec. 31, Apple reported net income of $13.1 billion, or $13.87 per share, compared with net income of $6 billion, or $6.43 per share, for the same period the previous year. The company's iPhone sales came in at more than 37 million and profit more than doubled for its latest quarter, surging past analysts' estimates. Revenue jumped 73% to $46.3 billion. The idea that the company can top its last report is hard to fathom. But then again, the same was said about its last report when compared to the one it released in Q3 2011. As with the rest of the market, I will wait on pins and needles to see what it does.
But aside from numbers that are expected to be great, investors are hoping to hear more developments about the company's television project, once said to be called iTV but now is being referred to as the iPanel. It should be interesting. Speaking of interesting, that brings us to Sirius XM (SIRI) a company and stock that is more interesting than the pitch man for Dos Equis (aka, The Most Interesting Man in the World). I have been accused of being an unabashed "basher" of the company -- this after being called a cheerleader for so long. The company is due to report earnings in three weeks and many investors are hopeful that it will raise its subscriber guidance. I am on record of saying that this will be a mistake even if it wanted to.
In its last report, not only did Sirius disappointment investors on several fronts, but it also issued guidance of only 1.3 million net subscribers vs. consensus estimates of 1.5 million. This is after the company added 1.7 million in 2011 in a more troubled economy to maintain the conservative M.O. of under-projecting to over-deliver. But investors will be paying close attention to find out what the company meant by "modest increase" when discussing churn. Sirius said that it expected churn to increase by 0.2% this year. The question is: Was that percentage also a conservative number when considering the impact of its recent price increase? We will find out in what should be a long three weeks.