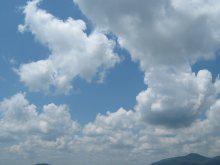 Hewlett-Packard (HPQ) is challenging Amazon.com (AMZN) directly with both cloud services and a "vision" called Converged Cloud.
But the way it's going about all this is so filled with "strate-gery" and hard choices that customer interests are being lost.
Before going further, let me tell you this article is about cloud technologies, not HP's entire strategic vision and short-term outlook. For that, let me recommend Marc Courtenay's latest or the view of Investment Underground. Both are profoundly interesting.
Now let's talk about the cloud, which only happens to be the key enterprise technology of our time.
HP is betting here on two cloud technologies:
OpenStack, the open source cloud stack backed by Rackspace (RAX), which is being moved to a separate foundation, and

KVM, a hypervisor that translates between the native operating system of an application and what the cloud is running.
There's nothing necessarily wrong with either of these choices. But what they do is lock HP's customers out of what most enterprises are supporting:
Note that I'm not saying AWS or ESX are better than OpenStack or KVM. But they're different and they're widely supported. Many enterprises like them and are committed to them. HP is making choices on behalf of its customers that many of those customers may not want to be locked into.
In doing this, HP is playing what I call the "great game," moving tech pieces and alliances about a board like a chess player, facing off against peers. In this case, it's joining with companies like IBM (NYSE:IBM) and Red Hat (NYSE:RHT) in challenging VMWare, and identifying Amazon as its key rival.
[Savvy readers will note that one company has yet to be mentioned in this piece. Can you find it? (NASDAQ:MSFT)]
As a long-time reporter on open source, of course, I should be applauding these choices. OpenStack has been open source from its start, and KVM has broad corporate support within the open source community. But OpenStack has yet to build an API compatible with that of AWS, meaning enterprises have to choose between it and Amazon (something they don't necessarily have to do with CloudStack, the Citrix (CTXS) cloud stack recently placed into the hands of the Apache Foundation).
It's also obvious that HP needs a cloud strategy, given the rapid growth of the sector. If you're not a cloud player today you're not going to be a player tomorrow.
What's not clear is whether HP needs to be locking-in its own customers on specific technologies, or locking-out prospects for its own strategic benefit. For all their openness, OpenStack and KVM are not yet as mature as AWS and ESX, a lot of the market is going that other way. In one stroke HP has now told those customers to go away. They will.