"Businesses logically are worth far more than net tangible assets when they can be expected to produce earnings on such assets considerably in excess of market rates of return." - Warren Buffett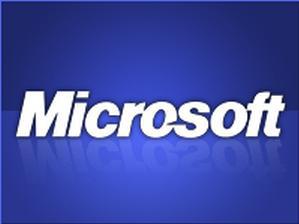 The common theme among growing technology stocks is always that all important operative word "growing." And with growth comes the increased pressure that Wall Street places on certain companies to sustain that level of growth. Reward comes to those who are able to meet such lofty expectations and sometimes (whether fairly or unfairly) those who are yet able to "only" meet these expectations are considered to have failed. In other words, although the expectations were met, some companies are often compared to those that "blew them away." Right or wrong, this is where software giant Microsoft (MSFT) has found itself. But as I have said recently, this is all about to change.
Patents Pending
If there was ever any suspicion that Microsoft has conceded the technology race to Apple (AAPL) and Google (GOOG) that notion can now be put to rest when Microsoft reportedly paid $1 billion for patent licenses from AOL (AOL). It seems that the new craze in patents continues and I think this is one deal in particular that has now given Microsoft a slight edge over some of its rivals in how it will execute both its offense and its defense going forward. The question is, how will the company plan to leverage these patents? Fellow Seeking Alpha contributor Dana Blankenhorn described it this way:
"What's in this for Microsoft? Well, consider that Microsoft bought 1.6% of Facebook (FB) in 2007, for $240 million, and Facebook is now being sued by Yahoo. Relevant patents could be transferred in a defensive move, or Microsoft might use them to get itself more deeply into social networking. Except for its shakedown of Android, Microsoft has mainly used patent rights defensively, as a way to get into new markets."
I tend to agree. In fact Dana's theory is supported by James Bessen, a lecturer at Boston University and the director of a non-profit that studies patent issues who said this: "Patents have become legal weapons. They're not representing ideas anymore." And it's true. There seems to be no hotter commodity than patents over the past couple of years as they have become "cards" that can be played by corporations at any moment to not only defend their businesses and/or intellectual property, but more importantly they can also be used to attack rivals. And it is the latter part that has caused me to get a bit excited about this deal for Microsoft. I think investors are now starting to get the sense that this once sleeping giant is finally awakening.
I talked recently about how Apple pushed Google into a panic purchase of Motorola Mobility (MMI). For as much as Google wanted Motorola's hardware for its Android operating system, what Google really thought was the prize of the deal were the 17,500 patents that came along with the deal. At the time, it was Google's way of striking back at both Apple and Microsoft who had previously joined forces to block Google from securing the patents of Nortel Networks last year. So for Microsoft to do this deal and be willing to pay that type of money, one has to think that it plans to leverage these patents in a way to meets its goals and objectives. Many of which I presume includes growing its share price.
It is no secret that the primary driver of Microsoft's stock movement has been its periodic releases of Windows - one that now includes Windows 8 on the horizon. Admittedly this is one of the biggest reasons that I have turned extremely bullish on the company. It seems that Microsoft now recognized that in order to expand its Windows franchise beyond traditional PCs and into the mobility realm, it had to adjust its legacy ways of thinking. I can't help but to think that AOL's patents are going to help significantly in that endeavor. Clearly these are certainly positive events for Microsoft and investors have many reasons to be excited and be long the stock.
Summary
There are yet many questions and many things to prove from the Microsoft camp. How it handles the Windows 8 launch will go a long way toward restoring some of the level of respect that it has lost over the years. But I think the best way to assess Microsoft and its value is on its own performance rather than on what the competition is doing. The company is now doing its part to secure its brand and its future. Now it needs to deliver another Windows gem to help announce to the market that it can once again grow and this time will be no longer satisfied with just meeting expectations. At $32 and trading at an undervalued P/E of 11, Microsoft will soon see its share price rise to $40 - and it (only) spent $1 billion to do it.