The story of Orvana [TSX: ORV.TO] (OTCPK:ORVMF) is a fairly simple one to explain and understand. On April 30, 2003, Orvana completed construction of facilities at the Don Mario mine site at a cost of just $19 million. Mill start-up and commissioning took place in May and June of that same year, with commercial production beginning on July 1st. While the Don Mario mill had an initial design capacity to process 600 tonnes of ore per day (tpd), throughput was quickly increased to 700tpd in October 2003. The mill produced 48,227 troy ounces of gold during the fiscal year ended September 30, 2004, and went on to produce 68,759 ounces and 80,028 ounces during fiscal 2005 and 2006 respectively. Management expects Don Mario to produce about 80,000 ounces during fiscal 2007.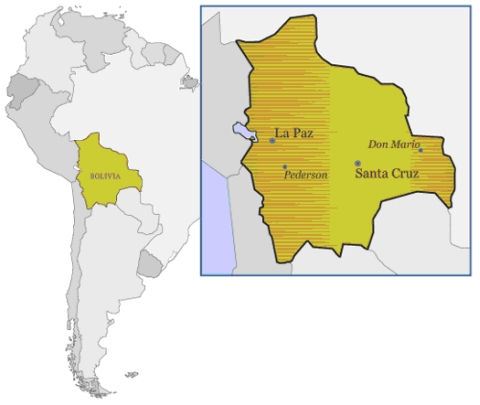 The Don Mario Mine is located in eastern Bolivia, about 150-200km from the border of Brazil. The mine itself lies within one of eleven mineral concessions covering 53,900 hectares, providing significant exploration potential should Orvana choose to pursue such a strategy. Indeed, Orvana is currently carrying out exploratory drilling on portions of these concessions, though this will probably not pick up pace until after the political climate in Bolivia changes to one of greater transparency, so that Orvana does not end up squandering its large cash position.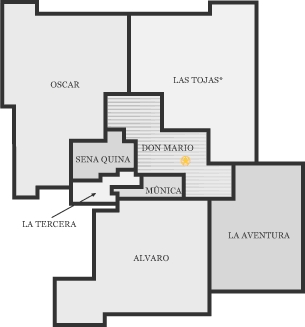 There are seven communities within the general vicinity of the Don Mario mine, the closest being about 70km away. Fortunately, Orvana has been able to deal successfully with the surrounding communities in order to gain their support for the project.
The surprising profitability of the company says much about the capability of Orvana's management team. We were able to speak in person with Malcolm King, Orvana's Vice President and CFO, and were quite impressed with how he handled our questions about the situation in Bolivia and the company's plans in general. Essentially, he related to us that Orvana's management is simply waiting for clarity to emerge in Bolivia concerning the mining and tax codes now being submitted to various governmental bodies before Orvana decides for certain whether or not they wish to expand beyond the borders of Bolivia, possibly through an acquisition.
As we will discuss briefly below, it seems as if the situation in Bolivia is improving. Nevertheless, progress is slow and there is still much confusion concerning the multiple new tax structures being proposed. Until everything is cleared up, management at Orvana is likely to refrain from expanding its focus beyond the country and thus use up its cash position, since it might be much better utilized in continuing to develop Don Mario if the political climate were to calm. Likewise, Orvana is unlikely to embark upon any serious promotional campaigns until it is certain of its next steps, which require the company to be more certain about the Bolivian situation.
Currently, Orvana is drilling underground in the down dip extension of the lower mineralized zone at Don Mario. The company hopes to extend the known mineralization so that the mine life can be improved without having to modify the processing plant at a cost of over $60 million, which would enable it to handle the polymetallic ore of the upper mineralized zone.
The Don Mario property has two ore deposits – the Lower Mineralized Zone ("LMZ") and the Upper Mineralized Zone ("UMZ"). Unfortunately, the Lower Mineralized Zone, where Orvana is currently mining, only has enough known ore to feed the mill through the end of 2009. Though the copper-gold mineralization of the UMZ could extend the mine life by another seven years through open-pit operations, it would require capital investment of an estimated $65 million. As noted above, it would be much more preferable if the LMZ could be extended so that only minimal capital investment was required to continue mining the gold ore. Indeed, Orvana has just finished bringing the ramp to its lowest level and has begun drilling at depth in order to do just that. Nevertheless, the project economics of the UMZ appear quite robust with today's metals prices, for even when using the much discounted $1.20/lb copper, $450.00/oz gold and $7.00/oz silver, the upper mineralized zone has a NPV @ 7% of $54.8 million.
Furthermore, if Orvana were to go forward with this open-pit mine life expansion, there would likely only be a three month transitional period during the first quarter of 2010 when no mining operations would take place at Don Mario.
Production from this polymetallic upper mineralized zone would average about 34,000 ounces gold, 1 million ounces silver, and 23 million lbs. copper per year over its seven year mine life, according to the pre-feasibility study released in October 2006. At today's metals prices, copper production would generate the vast majority of Orvana's revenue (about 70%), as opposed to now where nearly 100% of Orvana's revenue is a result of gold production at Don Mario. Orvana is now working hard to complete the final feasibility study on Don Mario's upper mineralized zone by the end of 2007.
What is amazing about Orvana is that it trades at a steeply discounted Price/Earnings ratio of just 5.0, and this doesn't even factor in Orvana's huge cash position of $49.1 million as of June 30, 2007. This is truly an exceptional opportunity, considering that gold producers are currently trading at P/E multiples typically well in excess of 40.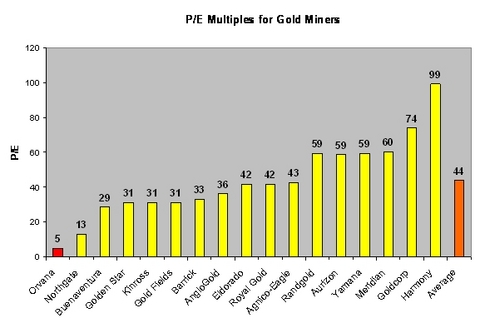 With the way things are going, Orvana could easily have $80-$100 million in cash before the current reserves at Don Mario are expected to be exhausted at the end of 2009, assuming of course that Orvana does not meanwhile use its cash to expand its property holdings and/or mining operations within or outside of Bolivia. There would therefore appear to be minimal downside risk since the current market capitalization of Orvana is only just over $125 million. In the meantime, there could be several very positive developments, the best of which would probably be political resolution of the tax situation in Bolivia together with news of the extension of the LMZ, which could increase the current mine life by several years and delay further capital expenditures.
Conclusions
We feel that Orvana is a unique low-risk opportunity that is largely unknown by investors in the resource sector. We would note that when we originally profiled Orvana Minerals in the June 2007 issue of our Resource Fortunes Premium Newsletter it was trading at just C$0.67, so the risk to reward ratio was much more favorable at the time. Therefore, having already locked in gains of greater than 64% over the past several months, we would not be surprised if the price pulled back a bit in the short-term. Nevertheless, with its low profile, large cash position, and continuing profitability, we continue to feel that Orvana Minerals provides an exciting opportunity for investors who do not mind allocating a portion of their portfolio to a Bolivian minerals play.
Disclaimer: David Zurbuchen does own shares of Orvana Minerals, but he has not been paid or compensated in any way by the company to write this article.