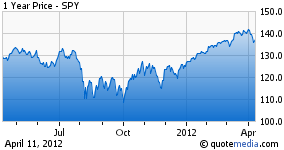 Clean Energy Fuels (CLNE) is engaged in various lines of business associated with the displacement of petroleum by natural gas in the transportation market. Because of the enormous and unprecedented price gap between the two fuels, the trend toward more and more of this displacement is likely to become one of the most important features in the energy market for the next several decades. To provide some perspective, the old rule of thumb in the industry used to be that the ratio between the price of a barrel of West Texas Crude Oil and an MCF (thousand cubic feet) of natural gas at the Henry Hub was 10 to 1 (a barrel of oil has roughly six times the BTU content of an MCF of natural gas). Based on recent prices, the ratio has settled in the range over 40 to 1. Another way of looking at it is that, on an energy content basis, oil is more than 6 times as expensive as natural gas.
CLNE has a number of businesses including BAF (vehicle conversions), IMW (compressors), and a large landfill gas operation. It is very active in the marketing of compressed natural gas (CNG) to fleets of garbage trucks and other fleet vehicles centered in specific urban areas or regions. The business that I am going to focus on is the Natural Gas Highway - the liquefied natural gas (LNG) business targeting large trucks (18 wheelers) that travel on long distance routes. In connection with this business, CLNE is developing a national network of filing stations and support facilities. In 2011, this business saw a volume increase of nearly 40 percent and more and more operators of these large trucks seem to be ordering LNG vehicles.
The LNG business is risky and requires both filling stations and access to the LNG itself (CLNE is building LNG production facilities and entering into contracts with LNG producers to assure reliable supply). It will not be easy for a competitor to replicate the network CLNE is developing and, assuming the widespread adoption of LNG, there will be, at a minimum, a window of time in which CLNE should be able to avoid the kind of competitive pressure which currently characterizes the gasoline market.
I have tried to rough out what the numbers might look like 5 years from now. This exercise obviously involves making some assumptions and I have tried to be conservative but, I am sure, that readers will find things they disagree with. The large truck market involves some 3 million vehicles and, given the pace of LNG adoption and the strong incentives provided by fuel cost savings, I am assuming that 5 years from now, 5% of that market or 150,000 large trucks have LNG engines. These trucks use a great deal of fuel - averaging roughly 20,000 gallons a year and so they would provide a demand for some 3 billion diesel gallons equivalent of LNG. I am going to assume that current natural gas prices are unsustainable and that the price rises to $5 an MCF. I will also assume diesel prices of $4.00 a gallon. An MCF of natural gas is equivalent to about 7 gallons of diesel fuel so that the base price of the natural gas used in the process will be roughly 71 cents per gallon of diesel equivalent.
So far, I am making some pretty conservative assumptions. I will be a little more aggressive on engine price and assume that with greater volume the price of an LNG engine is $20,000 more than an equivalent diesel truck and that the operators will want to recoup that amount in fuel cost savings in one year which will require that the LNG price not exceed $3.00 per gallon of diesel equivalent. I assume that CLNE's cost of delivered product are $1.00 per gallon equivalent higher than its base fuel cost for a total of $1.71 providing a gross margin of $1.29. I also assume that CLNE will dominate the market and sell 2 billion gallons equivalent and that its gross margin will be $2.58 billion. Assuming expenses of $500 million and taxes of $700 million and, assuming absolutely no profit from any of its other lines of business, CLNE would have an after tax profit of $1.38 billion. CLNE now has some 80 million shares but I am assuming that share count increases due to options to 100 million shares.
This brings us to a profit per share of $13.80. Although CLNE will be a rapidly growing company, I will assume a conservative price earnings ratio of 15 yielding a share price of $207. CLNE closed Tuesday at $18.70 so that it is obvious that the market "thinks" that reaching these targets will not be a "slam dunk." And, of course, the market is right. There are some very big risks and a great deal of hard work between here and there.
Energy markets are unpredictable. Oil may go down, natural gas may go up (although I have built that into my assumptions). It may be more costly to build out the network of stations and supporting LNG facilities. There are a variety of ways in which natural gas can displace petroleum in the transportation market - I know of at least 5: CNG, LNG, methanol, natural gas to diesel conversion, and electricity. I think that there is a good case that LNG works best for these large cross country trucks but one of the other alternatives may emerge as more attractive due to advances in technology. Finally, LNG may work so well that lots of competitors will enter the market and margins will get squeezed.
All of these risks are real and most be factored into an investor's decision about this stock. However, when placing a bet like this, it is nice to know that, if the bet pays off, the upside is very, very large. In this case, I am of the opinion that the upside could be huge. As the quarters roll by, we will get a better and better picture of whether my projections are reasonable and a better and better picture of the potential upside for this stock.
Disclosure: I am long CLNE.