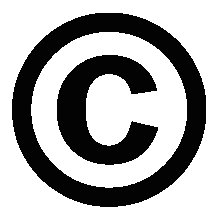 The case of Oracle (ORCL) vs. Google (GOOG), surrounding patents and copyrights attributed to Java, is now going to trial, which means reporters are suddenly all over it.
But as in most complex litigation, the real action has already taken place as Judge William Alsup handled discovery and motions. The upshot is that the focus has been narrowed, with Oracle's claims of billions-upon-billions in damages whittled down to just a few key questions.
The most important questions are about copyright, not patents. While most reporters focus on damages, it's far more important to see whether Oracle can win an injunction against Google for violating its copyrights to Java, rather than some dollar amount for damages based on patents.
An injunction would throw a wrench into Google's entire business plan.
Android, while a Linux distribution, is also heavily based on a version of Java that was, allegedly, proprietary to Sun at the time Google began working with it, rather than the better-known open source version. Since Sun owned the code and was focused on proving itself an open source company at the time, Google's Android team allegedly chose to fork the proprietary version in order to have a Java they could control, rather than extend the open source version and risk losing control of the code's evolution.
After Oracle completed its purchase of Sun, Oracle seized upon this as the basis for its lawsuit, essentially saying that Google stole the Java it used from Sun and that Oracle, being now the owner of Sun, was asserting its proprietary rights in the code.
So while there will likely be a ruling against Google, it's important for investors to learn what kind of ruling. If it is just an award for damages, there will likely be little impact on Google's shares. If an injunction is granted that allows Oracle to control the Java that Google is using, that's something else entirely.
My view is that this is unlikely to happen. But there is no absolute certainty when two parties go into court. Which means Google's stock has limited upside so long as the trial goes on - it's expected to be 8 weeks - and potentially large downsides if the key decision goes against it.
Disclosure: I am long GOOG.