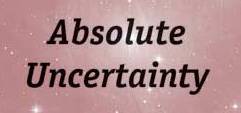 Even Treasury Secretary Hank Paulson seems a little shaky in both tone and outlook when it comes to housing and the economy. He's fully engaged in trying to get markets through this mess, but there's just so much the government can do. Tuesday he pleaded with lenders to workout some deals with borrowers who will soon have their mortgage rates reset. Moral hazard be damned seems the attitude.
Investors are also trying to get through some difficult issues that are hitting markets all at once from housing, earnings and skyrocketing oil prices.
Volume is healthy, but selling seems orderly "so far." Breadth is decidedly negative.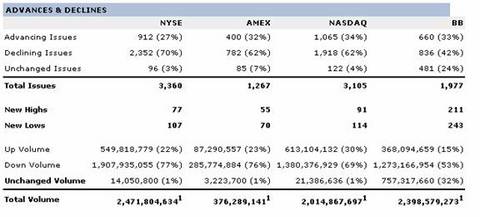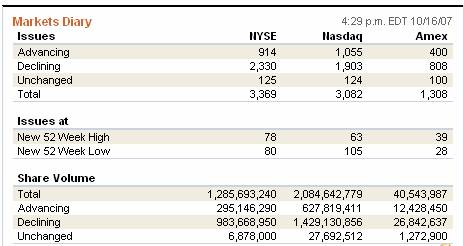 While investors were clearly focused on bad news, Tuesday evening's earnings news "may" steal some of the bearish sentiment. Intel Corp. (NASDAQ:INTC), International Business Machines Corp. (NYSE:IBM), Yahoo! Inc. (NASDAQ:YHOO), Linear Technology Corp. (NASDAQ:LLTC) and Seagate Technology (NASDAQ:STX) all reported decent earnings and their shares, with the exception of IBM, were up in after hours trading.
After Thursday's decline I suggested with markets overbought some sideways action would be welcome after the first drop. The NASDAQ was down 39 points last Thursday, up 33 points Friday, down 25 points Monday, and now down 16 points Tuesday. That's a net loss of around 47 points or a loss of a little over 1%. Should we panic? Not yet.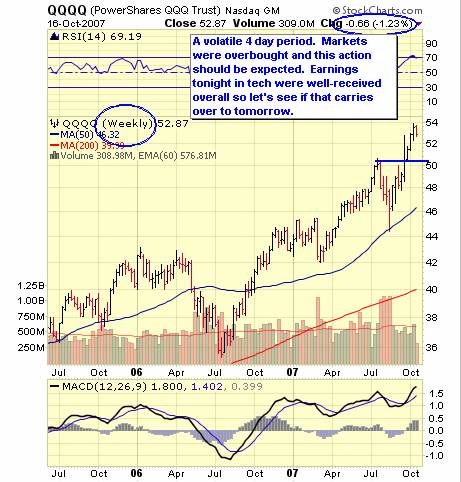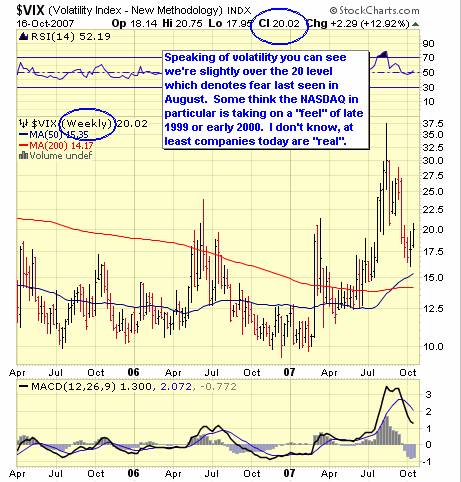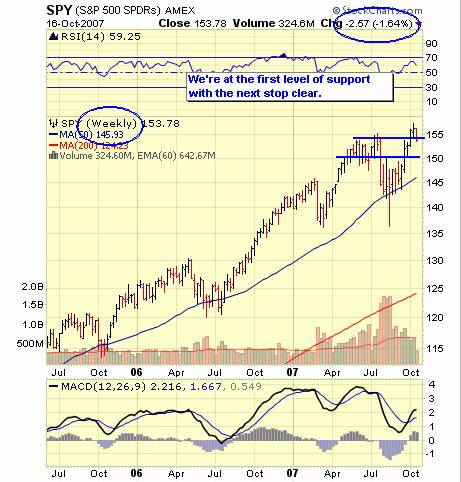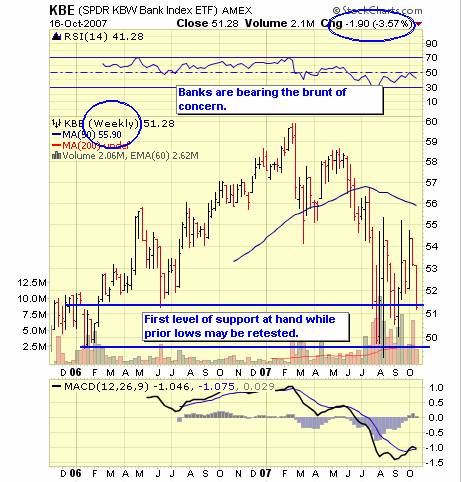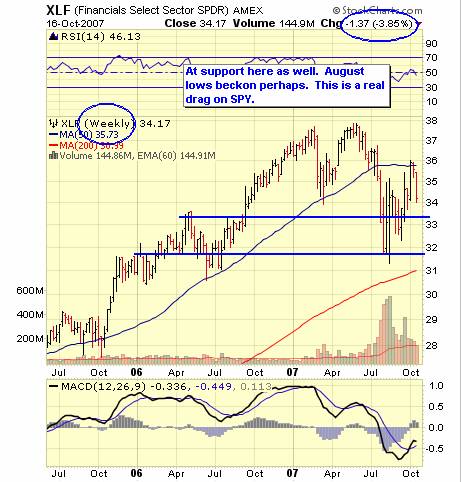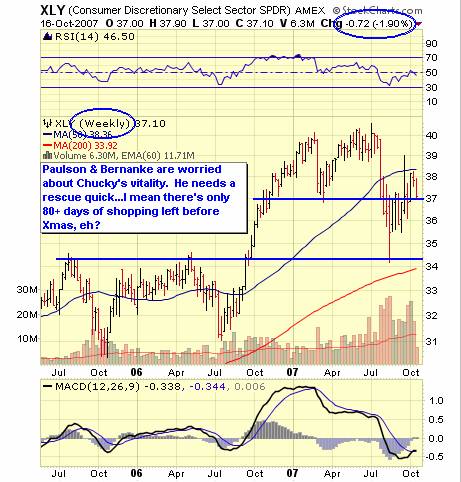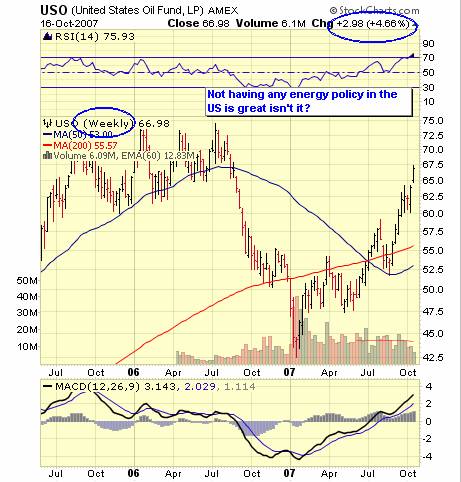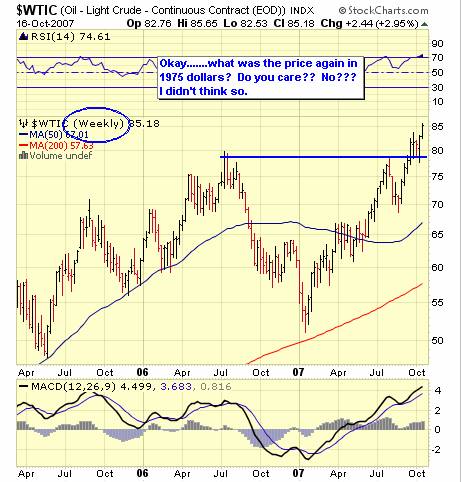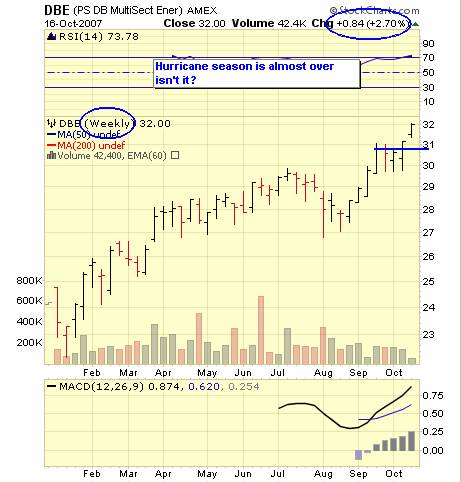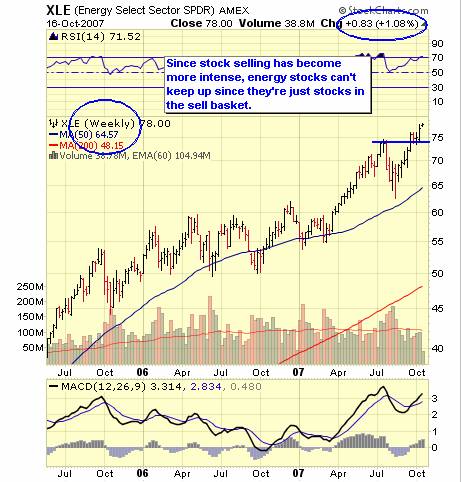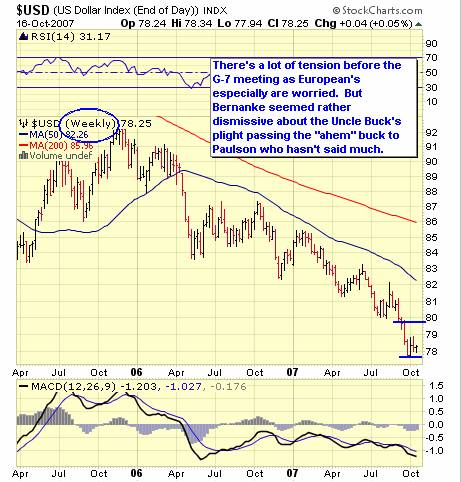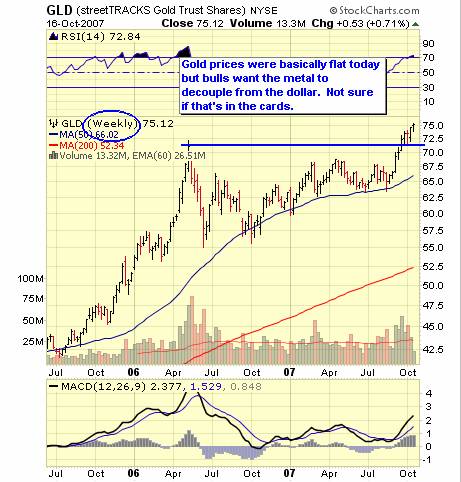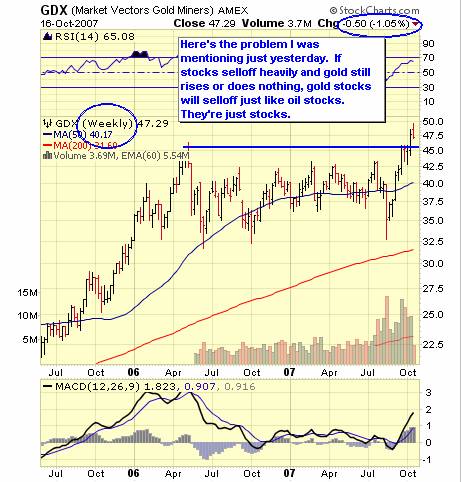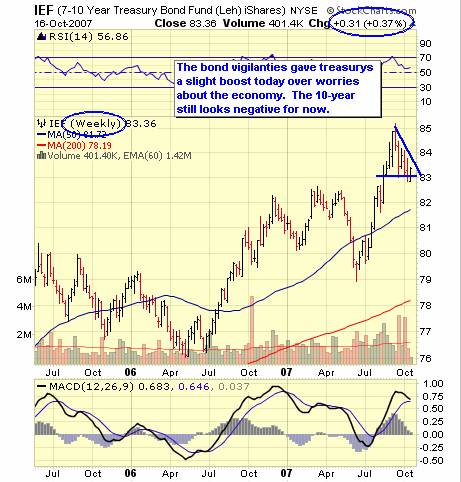 Reality sets in globally as some high flyers took a hit. No decoupling from U.S. markets.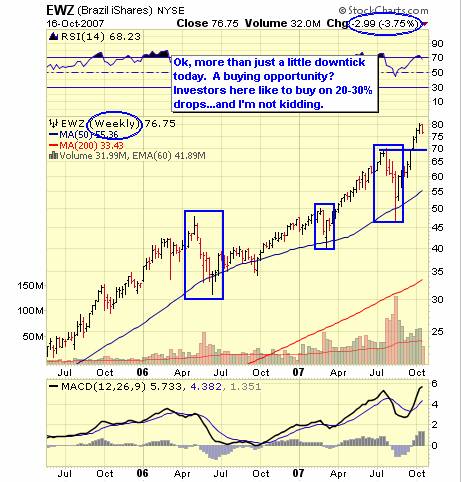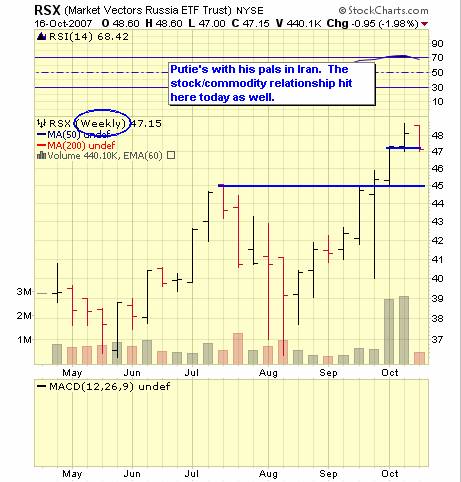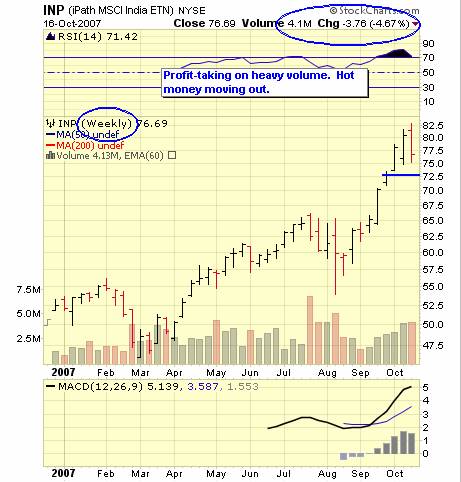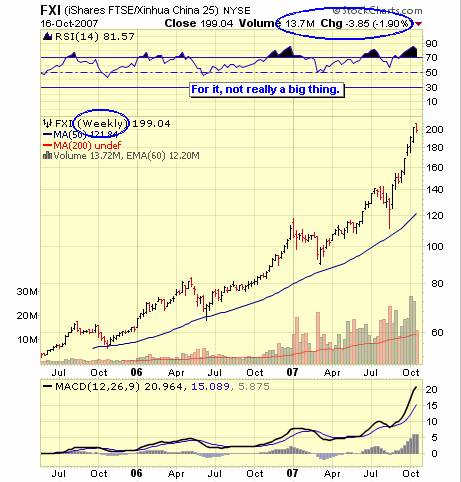 We'll have to see how the battle between crummy housing news plays against perhaps good earnings from tech. The week is not over and investors with some spine have to roll with some setbacks when markets become overbought. After all, given the backdrop of news combined with high stock prices, you'd expect the reaction to be much worse.
If you're a bull with long positions, you should hope for some sideways action, but we can't orchestrate the action. The good news for bulls is that markets are becoming less overbought. But I would expect more volatile two-way action.
Disclaimer: Among other positions the ETF Digest maintains positions in: NASDAQ 100 Trust Shares ETF (QQQQ), S&P 500 Index (NYSEARCA:SPY), United States Oil Fund ETF (NYSEARCA:USO), PowerShares DB Energy Fund (NYSEARCA:DBE), PowerShares DB US Dollar Index Bearish (NYSEARCA:UDN), streetTRACKS Gold Trust ETF (NYSEARCA:GLD), Market Vectors Gold Miners ETF (NYSEARCA:GDX), iShares MSCI Brazil Index ETF (NYSEARCA:EWZ), Market Vector Russia ETF Trust (NYSEARCA:RSX), iPath MSCI India ETN (NYSEARCA:INP) and iShares Trust FTSE-Xinhua China 25 Index Fund (NYSEARCA:FXI).