Aside from a feeling of slight sense of vindication, I wasn't quite sure what to make of chip giant Intel's (INTC) Q4 earnings performance. Given that Wall Street had not expected much from the company and instead turned its attention to names such as Qualcomm (QCOM), I came away from the call thinking that its Q4 results marked the beginning of what would be a pretty remarkable 2012. At that point I decided Intel deserved a position in my portfolio, and so far the company has not disappointed. As it leads into its Q1 announcement on Tuesday, I think investors are expecting more of the same.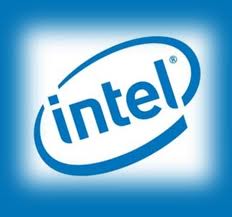 Exceeding Expectations
Intel demonstrated solid performance, even as hard-drive shortages resulting from the Thailand flooding last year held back PCs -- concerns that hurt partners such as Hewlett-Packard (HPQ), Dell (DELL) and, to some extent, even software giant Microsoft (MSFT). It was precisely this situation that prompted analysts to downgrade the company from "buy" to "neutral" ahead of its announcement, lowering price targets to $26 per share while suggesting that rivals such as ARM Holdings (ARMH) would fare much better. But Intel's results arrived at the high end of its midquarter forecast range, where its net income came in at $3.36 billion, or 64 cents per share, up from $3.18 billion, or 56 cents per share, a year earlier. Excluding some one-time charges related to acquisitions, the company earned 68 cents per share, beating the 61-cent estimate of analysts polled by FactSet.
Intel reported a rise in revenue of 21% to $13.9 billion, up from $11.5 billion. Analysts were expecting $13.7 billion. For the full year, Intel had net income of $12.9 billion on $54 billion in revenue. That was up from $11.5 billion on $43.6 billion in revenue in 2010. The company's annual revenue grew 15% from 2010 when excluding its acquisition of security software maker McAfee last year. The company said it expects between $12.3 billion and $13.3 billion in first-quarter revenue, straddling the analyst forecast of $12.8 billion. Growth in the core PC business did fall slightly by 4% sequentially, but as noted above, it was tough to not expect that the Thailand flood would have some adverse effects on its performance. But certainly much credit is deserved as it could have been far worse.
Repeat Performance?
As the stock now sits comfortably at its 52-week high of $28 after having climbed almost 20% so far on the year, investors will be looking for areas of growth. What will it take to propel the stock upward toward what I think it can realistically hit, at $35? Even at its 52-week high the company sports a P/E of only 11. For a technology bellwether, this tells me that the market does not see much growth potential for a company its size. What will management do to raise the level of expectation? I think these are the questions the company must answer adequately; otherwise the stock may wallow in this range for a while.
One of the many positives that stood out during the Q4 conference call was how clear it was that the company believed in itself and in its future -- particularly regarding how it guided in capital expenditures and its research and development goals. A focus on R&D expenses will be how Intel demonstrates to the market that it has not given up on its ability to innovate, nor has it conceded the mobile device market to Texas Instruments (TXN) and Qualcomm as has been assumed. Investors will also pay close attention to further developments regarding its upcoming and highly anticipated marketing campaign, one that is said to be the company's largest since 2003.
As noted previously, its PC partners in Hewlett-Packard and Microsoft are going to do their best to revitalize the PC industry. Intel will promote the new ultrabooks PC line from HP, models that are said to rival Apple's (AAPL) MacBook line. Intel is about to go through a rebranding of sorts to remind investors and consumers that it is here to stay. This campaign coincides with Microsoft's (NASDAQ:MSFT) unveiling of its highly anticipated Windows 8 operating system. But this is just one part of the company's positive upward outlook. There is also the fact that its existing businesses continues to execute exceptionally well. As with anything else, the success of this campaign will be predicated on its execution, and with the recent performances of the company there should be little doubt that it will be a success.
Summary
Today, Intel is still considered a "former highflier" in the minds of many investors. Fairly or unfairly, that's its reality. But as with many other companies before it, the challenge for Intel is to demonstrate that it is still relevant in the products and services that appeal to consumers and businesses. Management has begun to address this in a big way by investing heavily in R&D, and investors will do extremely well by investing in Intel. As noted previously, even at its 52-week high it is still the cheapest chip stock on the market.