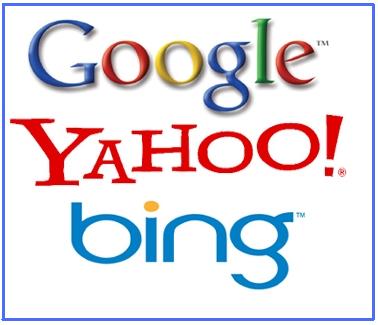 Beleaguered search giant Yahoo (YHOO) has recently become one of those companies whose ability to be self-sustaining and survive on its own has always been discussed and discounted by market analysts. Admittedly, I have made these same claims. It's a foregone conclusion that Yahoo has long lost the search war with Google (GOOG), but remarkably it has now fallen to third place behind software giant Microsoft (MSFT) as Bing continues to grow in popularity. Right or wrong, I think the jury is still deliberating Yahoo's fate and in doing so they are asking one key question: Can the company find a way to leverage the volume of traffic that it still generates? This is the challenge that newly appointed CEO Scott Thompson has to win for Yahoo to be successful and ultimately how his tenure will be judged.
For Yahoo, demonstrating that it can leverage its traffic volume will likely also answer its biggest question for investors which is, does it still have value? The once proud search giant has dropped the ball on a long list of possible lucrative businesses, many of which have now been seized by the aforementioned Google, but also Facebook (FB) and Twitter. I think Scott Thompson's experiences at eBay (EBAY) as well a his broad understanding of online business traffic will serve to re-establish the vigor that has been missing from the company over the last several years and ultimately what will restore shareholder value.
Q1 Expectations
In the report released in January, Yahoo's Q4 2011 revenue was down 3% to $1.16 billion while also reporting operating income of $242 million - representing a 10% increase from the year-ago-period and 5% ahead of the company's guidance. But it was clear that the company continues to face several key challenges as revenue for the year declined by almost 5% to $4.3 billion. Yahoo said that a considerable amount of that decline stemmed from the first full year of its search relationship and revenue share with Microsoft which resulted in the 13% decrease from 2010.
While reporting a disappointing $0.82 in earnings per share, one of the areas that I think investors were somewhat pleased with was the fact that the company reported operating income of $800 million - this was despite the fact that it experienced an overall decline in revenue. Though the EPS was down 9%, operating income served to offset some of that impact. In fairness to Yahoo, with the number of distractions that it faced regarding all of the acquisition rumors as well as the appointment of its new CEO, overall I have to say that the report arrived as well as one could expect. But now that the company has had one full quarter to settle down investors will be looking for better results - and rightfully so.
From an investment standpoint, I will be looking for revenue to arrive between $1.1 to $1.5 billion. This would then place expectations for operating income in the range of $128 to $132 million for the quarter. It will also be interesting to see how the company addresses its operating margins which have been another area of disappointment as it has wallowed in the mid-teens for quite some time.
Summary
For Yahoo, the end results over the past couple of years has been a stock which has traded mostly flat the past two years and down over 50% over the past five years. For this reason, the company seems focused on repositioning its brand and reshaping its core business. How successful it is in that endeavor remains to be seen, but early indications are that the company at least has the right man for the job. It's hard to make a case for the stock with extreme bullishness since it appears that it is fairly valued but it remains one that should be held if owned ahead of the announcement.