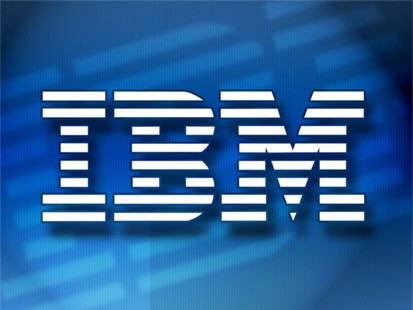 Watching pre-market activity on Wednesday tells me just how broadly impressed investors were with IBM's earnings announcement on Tuesday. The stock is down approximately 2 percent to $203.45 after having gained $4.73 closing at $207.45 ahead of the report. It seems that investors have gotten somewhat unhinged due to the company's narrow miss on revenue - less than a half of a percent.
The market was expecting revenues of $24.82 billion while the company reported $24.7 - if that is not an overreaction, than I don't know what is. IBM's recent stock performance has logged what appeared to be a new 52-week high every week over the past three months. And for this reason it seems as if the market was looking for justification to give its stock a slight pause - on Tuesday, the company obliged.
Q1 results were better than its reaction
As disappointing as the miss on revenue was, the company did beat on its earnings per share by 4 percent for the period ending in March. IBM earned $2.61 on $3.07 billion - well above the $2.86 billion, or $2.31 per share it earned in the same period of a year ago. The company topped analyst estimates of $2.66 per share as it earned $2.78 when excluding special items such as acquisition costs and pension-related expenses. It was also evident how focused and determined the company was in its software and services business as it reported an increase to the tune of 12 percent increase in profits. These areas continue to be the company's strongest and seemed determined to address opportunities in analytics, the cloud as well as its smarter planet initiatives.
On the other hand, its hardware performance left little to be desired as that segment showed a considerable decline - unlike Q1 of 2011 where there was a 19 percent increase. The company attributed the decline in part due to hardware and financing segments that experienced some slowness. But listening to the call offered investors a sense of assurance although it is not (at the moment) reflected in the reaction in the stock price.
The company demonstrated that it was in command of every aspect of its business and understood all of its strengths and weaknesses. It also understands that what is going to help maintain its ability to return value to shareholders will require a focus on productivity as well as its strong business in software and services.
Moving forward
As disappointing as investors appear to be with IBM's miss on revenue, I thought overall it was a good quarter. As a matter of fact I think it was pretty similar in many respects with how it performed in the fourth quarter of 2011 when one factors in margin expansion as well is revenue growth. But the company understands the magnitude of the miss and appears determined to regain investor confidence. For the full-year 2012, IBM now expects adjusted earnings to arrive at $15 per share - representing an increase from its previous guidance of $14.85 and topping analyst estimates of $14.93 per share.
In what I considered to be a stunning showing of confidence, the company said it expects to earn $20 per share by the end of 2015. This resonated with me because companies rarely (if ever) project out that far and was a statement that this is no longer your grandfather's IBM and a new company has emerged - one that has recently taken the best shots from rivals such as Oracle (ORCL), EMC (EMC) and SAP (SAP) and yet survives helped by revenue from higher-margin businesses.
Fairly or unfairly, I think from this point forward it is likely that IBM is going to be looked upon from the same lens that other technology bellwethers like Microsoft (MSFT), Cisco (CSCO) and Hewlett-Packard (HPQ). That is to say, for as much as Wall Street craves growth above any other metric, there comes a point where concerns regarding growth sources and growth expectations become more scrutinized and appreciated with a bit more skepticism. For IBM, the revenue miss served as a source of such worries.
Summary
From an investment perspective, holding the shares and/or buying on weakness is certainly the best play right here - particularly if it falls below $200. IBM is not one of those stocks that is "trade-friendly" in any sense of the word. But investors have to consider their expectations upon purchase relative to where the stock is today. I think the stock is somewhat fairly valued at a multiple of 15, but to the extent that IBM can demonstrate in the coming quarters that its revenue miss was an aberration, (as narrow as it was) I think the stock has a chance of a few more 52-week highs with an opportunity to reach $220 by the end of the year.