Walgreen (WAG) has been one of the laggards in my portfolio over the past six months even as the overall market has seen a huge rally. However, over the past five trading sessions the stock has been on fire (See Chart). Given the company's low valuations and stable prospects, I expect this outperformance to continue.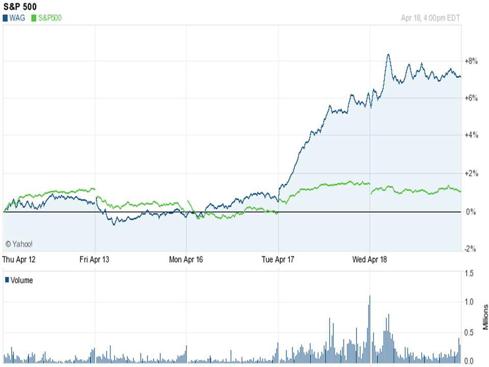 Click to enlarge
(Click to enlarge)
Key Recent Events For Walgreen.
4 additional reasons Walgreen represents value at just over $35 a share:
The company has a solid balance sheet, stable cash flow and now yields 2.6%.
The stock has a forward PE of just over 12 which is an approximate 20% discount to its historical average.
The stock is cheap at about 40% of annual revenues and 9 times operating cash flow.
The stock has built a technical bottom at around $32 and has vastly underperformed the S&P over the prior six months (See Chart). I would look for this divergence to reverse and shrink over the next six months as this defensive stock should easily outperform the market if we hit increased turbulence from Europe; which I expect before summer.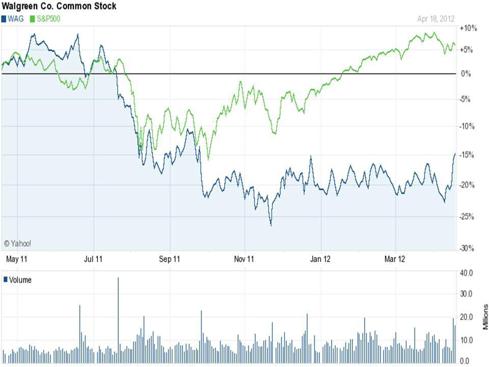 Click to enlarge
(Click to enlarge)
Disclosure: I am long WAG.