Chinese infant formula provider Feihe International (NYSE:ADY) put out one of those alarming "we don't comment on unusual trading activities" statements this morning -- the kind that make you wonder what's gone horribly wrong.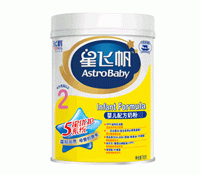 On closer examination, though, the unusual activity the company won't comment on seems to be good news.
After bumping along at about $3 per share for most of the last year, the company's stock has risen abruptly, trading at double its normal volume on April 17 and closing yesterday at $4.84. Feihe has made no announcements to ignite investor interest, and there was no news about the company in the week preceding the rise. So what's going on?
There's no smoking gun to explain the investor interest, but Feihe shows several signs of being undervalued. The company grew steadily in 2011, with a 42.1% gain in sales in the 4th quarter and a 14.2% increase for the year.
A lot of that gain came from the company's AstroBaby super premium infant formula, which exploded by 890.2% in Q42011.
The company lost money for the year, but attributed the loss to long-term liabilities, discontinued operations, and a move out of the wholesale milk powder market. Gross profit was $112.3 million, for a gross margin of 38.3%, and operating income was $9.6 million, a substantial improvement from 2010's operating loss of $23.3. Feihe has been steadily retiring its debt, so those long-term liabilities may not be weighing down the balance sheet for much longer.
China is a nation obsessed with its children, and companies that can promise safe, reliable nutrition have a strong position in the marketplace. Unlike many Chinese infant formula providers, Feihe was found to be completely safe during 2008's adulterated milk scandals, and it's maintained a good reputation when even prominent international companies like Abbott Labs (NYSE:ABT) have been questioned.
None of this completely explains the rise in ADY, or a similar gain that happened near the end of January. But there are clearly some investors who think the company has a bright future ahead, and there are reasons to believe those investors are right.