With NYSE short interest for October released recently, below we highlight the stocks in the Russell 1,000 with the highest and lowest short interest as a percentage of float.
As shown below, Indymac (IMB) has the highest at 54%, followed by G, NTRI, KBH, BIG and VMW (probably due to the short VMW/buy EMC trade). Stocks that are hardly short at all include KMB, GD, UNH and WYE.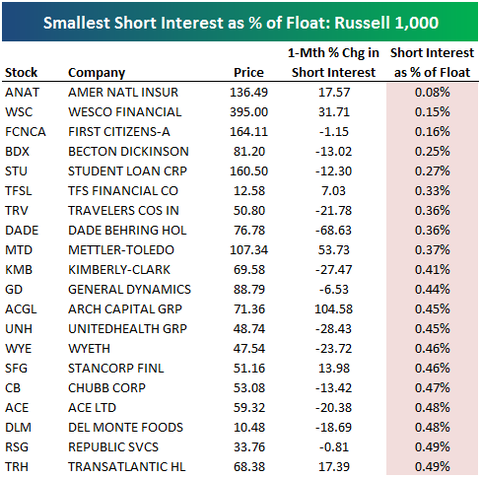 Below we also provide the stocks in the Russell 1,000 that have had the biggest increases or decreases in short interest over the past month.