Is this the real life?
Is this just fantasy?
Caught in a landslide,
No escape from reality
Open your eyes,
Look up to the skies and see,
- Queen, "Bohemian Rhapsody"
Concert attendees of the Coachella Valley Music Festival were likely doing double takes during Snoop Dogg's headlining set. On Sunday, during Snoop Dogg and Dr. Dre's finale, a hologram of deceased rapper Tupac Shakur was shown on stage. The image walked back and forth on the stage and sang two songs ("Hail Mary" and "2 of Amerikaz Most Wanted") with Snoop Dogg.
The company receiving a lot of publicity from the hologram image is Digital Domain Media Group (DDMG). Digital Domain went public in November of 2011 and has traded down since its initial price offering. After the festival and the hologram video went viral, shares of Digital Domain began taking off. Shares traded up 17% on Tuesday and 15% on Wednesday. Shares fell over 7% on Thursday, which offered a great entry point for anyone sitting on the sidelines. Volume of the shares has increased dramatically and the shares could be in for some more 5% pops or drops over the next couple of weeks.
Digital Domain Media Group operates with the following divisions:
Digital Domain - Film Productions
D2 Tactical - VFX Simulation
Digital Domain - Visual Effects
Digital Domain Institute - Education in Special Effects
Tradition Studios - Animation Features
Digital Domain was founded in 1993 by movie director James Cameron ("Avatar," "Alien," "Terminator"), special effects Academy Award winner Stan Winston ("Jurassic Park," "Terminator 2," "Batman Returns"), and Scott Ross (Lucasfilm, George Lucas collaborator). The company is a leader in movie visual effects and CGI animation.
Digital Domain has worked on visual effects for over 80 films. The company has won multiple Academy Awards for their innovative work in the movie industry. Their best known recent work is with "The Curious Case of Benjamin Button," "Pirates of the Caribbean," "X-Men," "Transformers" and "Tron." As movie studios continue to push the limits on special effects and huge blockbusters, they will utilize companies like Digital Domain. The company received two Oscar nominations in 2012 for its work on "Real Steel" and "Transformers: Dark of the Moon."
Movies in production featuring effects from Digital Domain are:
G.I. Joe: Retaliation
47 Ronin
Jack the Giant Killer
Neighborhood Watch
Rock of Ages
Digital Domain also has a large piece of the visual effects in the advertising market. The company has worked with companies like Axe, Gatorade, Nike, Lexus, Honda and Adidas. A full sampling of the companies who use Digital Domain for advertisements can be found on the company's website.
Digital Domain has also worked on video games creating realistic images to make game play better for the players. Games that Digital Domain has been involved with include:
The Darkness II
Transformers - Fall of Cybertron
Ghost Recon
Gears of War 3
Halo 4
Killzone 3
Halo 3
Assassin's Creed 2
A piece not being factored into the company's share price is its ownership of Tradition Studios. In 2009, the studio was created to launch an animation company that would rival Dreamworks Animation (NASDAQ:DWA) and Walt Disney (NYSE:DIS). Dreamworks Animation was one of my top 10 picks for 2012 due to its nice release schedule and licensing deals. Dreamworks was built slowly and became a success even though it only made one movie a year. Tradition Studios can become a player in the animated films market with a couple early successes.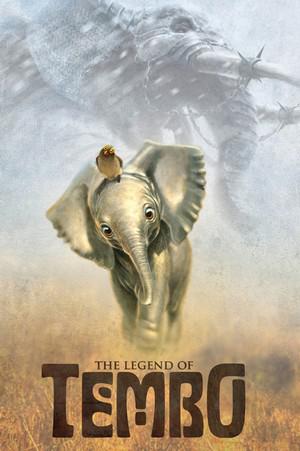 "The Legend of Tembo" will be Tradition Studios' first animated film. The movie centers around a young elephant taken from his family in Africa. The elephant is then trained to compete in battles during war. This first movie is scheduled for a fall 2014 release. There are currently four Tradition Studios movies in various stages of development.
Back in 2006, I attended a concert at the Palace of Auburn Hills to see Queen with Paul Rodgers. The tour featured two original members of Queen playing with the former Bad Company lead singer, and a touring bassist. The reason I mention this concert is the band's unique performance of "Bohemian Rhapsody." Before the song began, Rodgers exited the stage, leaving the musicians to play with a large screen featuring the late Freddie Mercury. The band showed images of Mercury performing the song live. Imagine the difference of seeing a hologram of Mercury on stage.
Using Queen as an example, it is easy to think of hundreds of bands or solo artists that could use hologram images to bring back a former musician that has died. Names like Elvis Presley, John Lennon, Jerry Garcia, Jimi Hendrix, Kurt Cobain and Jim Morrison come to mind. The easiest example to think of is The Notorious B.I.G. The Notorious B.I.G. was of course Tupac's biggest rival and it would come as no surprise to me if former Biggie collaborator and friend Puff Daddy pulls off a similar hologram image at a concert.
A hologram image of Nate Dogg, who passed away last year, was once going to be a part of Coachella as well but was eventually scrapped. The news is beginning to circulate that the Tupac Shakur hologram will be hitting the road to come to arenas around the nation. A full scale tour featuring Dr. Dre, Snoop Dogg, the Tupac hologram and other acts would cost millions of dollars to produce but would put fans in seats without a doubt. Ultimately, CEO John Textor has said the tour rests in Dr. Dre's hands as he is the client. This trend of hologram images at live concerts could be a great positive for Live Nation (NYSE:LYV) through its venue ownership and Ticketmaster branch. Large concert tours with never before seen holograms of deceased musicians would most likely increase concert ticket revenue for the company.
The hologram of Tupac was rumored to be in the $10 million price range. The cost of hologram figures will decrease over time but the fact remains that this could be the tip of the iceberg for a whole new unit of Digital Domain's business. Taking technology that the company has already used in movies and transferring it into the music business seems like a great move that should pay off as early as 2012 for shareholders.
Chief Executive Officer John Textor even told the Fast Money crew that his company was approached about making a hologram image of Ronald Reagan to introduce presidential nominee Mitt Romney at the upcoming Republic National Convention. Prematurely, social networks like Facebook (NASDAQ:FB) and Twitter were full of hologram hopes of Dick Clark at this year's New Year's Eve, after his sad passing this week.
Digital Domain Media Group is also involved in Ender's Game, a movie coming to theaters March 2013. The movie series, based on a book series, is being produced by Lions Gate Films (LGF). I wrote about Ender's Game in a March article and how Lions Gate could make many movies from the book series. Digital Domain will be handling the visual effects for the movie and has an ownership stake in the movie.
Digital Domain has recently been getting more involved with education for profit segments. The company works with the Florida State University's College of Motion Picture Arts. A three year Digital Arts Diploma is offered through the school.
I bought shares of Digital Domain on Thursday after the shares dropped. Shares are still trading below their $7 IPO price from November 2011. Since they went public, shares have traded in a range of $4.90-$8.60. I will be presenting more on this company in the future but the time is now to begin watching shares of Digital Domain. I have a price target of $14 by April 2013.
Disclosure: I am long DDMG, LGF.