There is one software IPO this week: Deltek Inc (NASDAQ:PROJ), a company that provides enterprise applications software to project-focused firms.
All quotations are from the company's recent S-1 filings with a link provided.
DELTEK, INC. (PROJ)
Business Overview (from prospectus)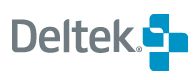 We are a leading provider of enterprise applications software and related services designed and developed specifically for project-focused organizations. We believe our leading market position is evidenced by our customer base. As of September 1, 2007, our customers included 90 of the 100 leading federal information technology contractors, including the 10 largest (based on 2006 revenue derived from federal government contracts), and approximately 76% of the 500 largest architectural and engineering firms, including 15 of the top 20 (based on design services revenue for 2006). In addition, our software offerings were used by the seven largest information technology services companies and by six of the seven largest aerospace and defense companies (as identified in the Fortune 500 list of America's largest companies based on 2006 revenue) as of September 1, 2007.
Offering: 9.0 million shares at $17.00 - $19.00 per share. Net proceeds of approximately $42.6 million will be used to repay outstanding debt.
Lead Underwriters: Credit Suisse, J.P. Morgan
Financial Highlights:
From 2005 to 2006, license fee revenues increased $29.1 million, or 63%, to $75.0 million... Consulting services revenues increased $25.4 million, or 62%, to $66.6 million from 2005 to 2006... Cost of consulting services increased $22.1 million, or 68%, to $54.7 million from 2005 to 2006... Research and development expenses increased $11.1 million, or 42%, to $37.3 million from 2005 to 2006... Sales and marketing expenses increased $18.6 million, or 97%, to $37.8 million from 2005 to 2006...
Additional Resources: