Speculation is a fundamental part of every investor's long-term regimen. Companies that have not yet proven themselves or those that have suffered hard knocks and now trade as a value plays can often serve as possible diamonds in the rough. Yet investing in such companies should often entail more than a lofty, well-wished approval of a company's product or business model. Adequate reason for fundamental viability is a necessary component in every investment. The following four companies have each traded erratically in recent months but continue to offer a unique value proposition along with a convincing rationale for further investment. Readers are encouraged to do their own due diligence and explore the appropriateness of adding any particular equity into their own portfolios.
Xinyuan Real Estate (NYSE:XIN) - A value and growth investment.
Xinyuan Real Estate is a Chinese residential real estate developer that specializes in building high rise apartment buildings and multi-layer apartment buildings. The company became the first Chinese real estate developer to have an initial public offering on the NYSE as it raised $245 million in December 2012. As it stands the company currently trades with an insulting market capitalization of $251 million as of April 20. The company recently posted its 2011 figures that show a 53% increase in revenue reflecting $688 million with a strong net income of $102 million. On a per ADS basis, the earnings more than doubled from 2010 jumping from $0.66 to $1.36. Additionally, the company raised its dividend 60% going forward from $0.10 to $0.16. Fears of a Chinese real estate crash and a depressed market for Chinese companies trading in America in light of reverse-merger fraudulence have unfairly hurt Xinyuan since its IPO at the start of the Great Recession.
The company's advantage is that it that it focuses on Tier II cities in China, the cities that have not fully developed into the giant cities expressed in Tier 1 cities. These cities are more likely to experience continued rapid growth and are less likely to be affected by government regulations that are designed to cool down overdeveloping construction. As the largest fear in the Chinese market rests in a crash of a hot real estate market that has been booming, Xinyuan has been disproportionately discounted in light of this unique advantage built into its business model. As it stands, the company actually has more cash on hand than its entire market capitalization is currently valued at.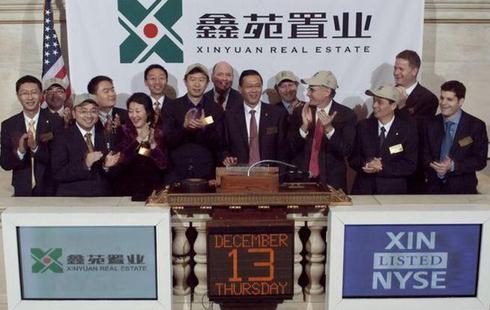 DryShips (NASDAQ:DRYS) - A value investment.
Dryships is a Greek marine transportation services company that formerly specialized solely in the dry bulk shipping industry. Yet prior to the recession, the company successfully diversified its fleet into the ultra-deepwater drilling industry through its acquisition of Ocean Rig (NASDAQ:ORIG). The company locked in high price charters as bulk shipping rates began to fall to all-time lows. Now faced with an industry that is tailing off an excessive amount of supply several years in the making, the company is poised to play the waiting game for a dry bulk shipping recovery. Having renewed and expanded its fleet, DRYS is primed for a recovery. But now burdened with an excessive amount of debt and an unpredictable management team that has deterred investors, DRYS has seen its stock price plummet to new lows.
The company's advantage lies in the fact that it appears more capable of waiting out the sector's recovery than its peers. Apart from being a public company with ongoing access to capital, the company's diversification into oil drilling revenue has served as a boon to falling shipping revenue. Additionally, the company has shown a willingness to slowly unlock value from its oil-drilling subsidiary ORIG by selling off portions of its stake in order to better position itself. Last of all, with Ocean Rig's revenue stabilizing in light of long-term charters, it further adds consistency that has been all but lacking in the dry bulk sector.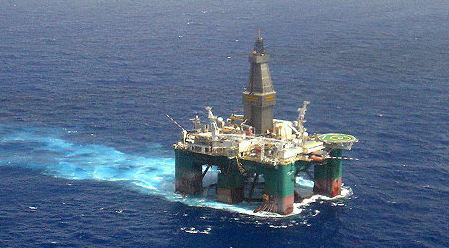 Solazyme (SZYM) - A growth investment.
Solazyme is a renewable oils company. The company specializes in developing direct replacements and enhanced versions of existing oils used in industry. The company also develops tailored oils that can be designed as a fit-for-purpose input resource for a specific industry. The company's oils have been used in a wide range of fields for the creation of products ranging from jet fuel, to diesel, to food products, to chemicals, to cosmetics, and even to soap. Now leaving the growth phase of proving the technology, the company is focused on building production capacity needed to expand its currently limited production capabilities. Partnering with companies such as Bunge (NYSE:BG), Chevron (NYSE:CVX), Dow Chemical (NYSE:DOW), and Unilever (NYSE:UN), to name a few, the company is pursuing joint-venture agreements in order to divide the capital expenditures and find market expertise in the most established of companies in their respective industries.
The company's advantage rests entirely in its game-changing technology platform that is capable of disrupting the way that industry currently operates. According to company's S-1 filing prior to going public, the company asserted that it reasonably believed that it was able to manufacture oils for its fuels and chemicals sector for a cost less than $1000/mt or $3.44/gallon. Above all, the company has the capability to switch between various feedstocks and provide various outputs by using the same standardized industrial fermentation equipment - a form of flexibility with large upside for commodity producers. Advantageously, the company is almost all but neglecting the fuels market currently in order to take advantage of its higher margin industries found in cosmetics, food and chemicals. Despite ongoing criticism that has led to multiple misconceptions about the company, Solazyme is positioned for exponential growth in the coming years as additional production capacity begins to come online.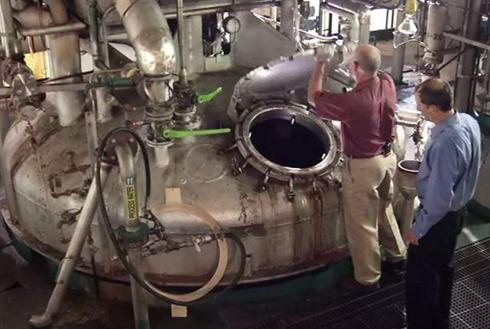 National Presto Industries (NYSE:NPK) - A value investment.
National Presto Industries is an enterprise that specializes in small home appliances, defense products, and absorbent products. The company was founded in 1905 and continues to enjoy a lasting relationship with Wal-Mart (NYSE:WMT) in regards to its home appliances sector. The company's dividend yield has ranged from 5.73% to 8.51% since 2008 due to its unique distribution policy. Under this policy, the company distributes an annual dividend, which is equal to approximately 90% of its earnings. The company trades with a market capitalization of $504 million with a price-to-book ratio of 1.48. The company has a current ratio of 4.99 and has no long-term debt.
Despite a lagging home appliances sector and the threat of military cutbacks, the strongest comparative advantage of National Presto lies in its overall diversification into relatively "safe" sectors. The bulk of the company's operating profits have been in the defense products, the face of the company has been the retail sales of its housewares, and the growth of the company lies in its absorbent products (ie. adult diapers for an aging population). The company recently secured another healthy contract option with the Army, and appears to be on the path toward recovering from its poor performance in the housewares sector.