Sometimes investors ask me if I am still buying Chinese frauds. Mostly I answer I buy Chinese, biotech and good old fashioned blue-chip companies. After my Tibet (NASDAQ:TBET) story I have gotten more cautious. Tibet has going "underground" instead of "going private" or "going dark."
Personally I am deeply disappointed how management of Tibet Pharmaceuticals handle certain things. Why not release a press release explaining the delay of the 10-K filing and the trading halt of the stocks?
Despite that I have been buying some U.S.-listed China stocks this week. The first one I bought was:
China Marine Food Group (CMFO)
China Marine Food Group is a food and beverage manufacturer of Mingxiang seafood-based snack foods and "Hi-Power" marine algae-based health drinks, and a wholesaler of frozen marine catch in five provinces in China.
Founded in 1994, China Marine has grown steadily and positioned its Mingxiang brand as a category leader in 3,200 retail food sales points and 15,000 beverage sales points in China.
Beginning in the second quarter of 2011, sales of the company's seafood snacks were negatively impacted by consumers' concerns stemming from the nuclear disaster in Japan and the safety of ocean-based products.
Growth of their 'Hi-Power' beverages was also weaker than forecast due to an incident involving tainted clouding agents for use in certain beverages in Taiwan, and China, in the middle of last year. Though none of China Marine's products used such agents, the company was required to make additional investments in advertising to maintain and regain consumer confidence in 'Hi-Power.'
Algae-based Beverage Product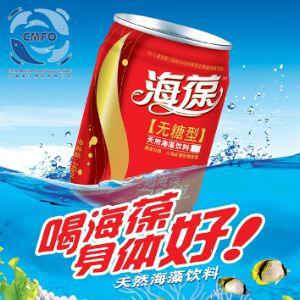 China Marine's branded "Hi-Power" algae-based soft beverage product was developed by the Yellow Sea Fisheries Research Institute Chinese Academy of Fishery Science in coordination with Xianghe's founder, Qiu Shang Jing. Hi-Power beverage is marketed as a high-protein drink, low in calories and fat. China Marine's target market focuses on middle class health-conscious consumers in China's fast-growing beverage market. The company has developed a network of exclusive distributors in China's Fujian and Zhejiang provinces, which sell the Hi-Power beverage product to retail food stores, restaurant food supply dealers and the hospitality industry in their respective distribution territories. The algae-based beverage products are sold to seven exclusive distributors and in turn sub-distributed to about 15,000 retail points located in two provinces.
The company's intention is to expand the distribution to other parts of China.
The company is a leading producer of processed seafood and algae-based beverage products in China and announced this week that its new cold storage facility is ready. The new cold storage facility will allow the company to reduce storage costs, maintain better logistical control of inventories and expand its marine catch business. The total construction cost for the facility was approximately $24.5 million. The company expects to generate approximately $8.0 million of revenue and $4.0 million of net income from the new facility per annum.
The results of 2011 were disappointing but the company has taken several actions to alleviate those food safety concerns including increased advertising and more frequent communications with its distribution partners.
In the year 2012 I am convinced that we will see a turnaround and at rock bottom prices of $1.00, you are buying a company with tremendous potential and a cash position that exceeds the current trading price.
Another company that is doing its share to please investors is Longwei Petroleum Investment Holdings (LPH). I didn't buy shares of this one this week because I already have a long position, but I was happy to see that the company has updated its corporate website with current photos and video from its facilities, including the Huajie Petroleum assets that are currently under a purchase contract for acquisition by the company. Longwei is working toward a closing on the new facility, which has 100,000 metric tons of storage capacity and almost doubles the size of the company's current storage capacity.
The current price is just laughable and doesn't in any way value its assets. A lot is already written by several SA-contributors on this topic, so I will not repeat.
The last one that I bought this week is a company called Trunkbow International Holdings (NASDAQ:TBOW). The company is a leading provider of Mobile Payment Solutions ("MPS") and Mobile Value Added Solutions ("MVAS") in PRC. Trunkbow's solutions enable the telecom operators to offer their subscribers access to unique mobile applications, innovative tools, value-added services that create a superior mobile experience, and as a result generate higher average revenue per user and reduce subscriber churn. Trunkbow supplies its mobile payment solutions to all three Chinese mobile telecom operators, as well as re-sellers, in several provinces of China.
You can compare the company with PayPal. According to iResearch, China mobile payment reached 48.14 billion yuan last year, up by 149.4%. And, the number of mobile payment users reached 190 million and will likely grow to 480 million in 2013. With a P/E below 4 and growing market prospects Trunkbow has an interesting valuation for investors that seek long-term gains.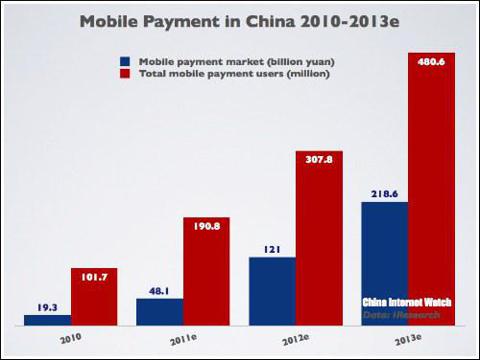 Final Note
Not everything you touch becomes gold. Especially when you invest in emerging markets such as China. I burned my hands several times by investing in U.S.-listed China stocks. There are just a lot of crooks out there with very bad corporate governance. For emerging markets, it is better to have a diversified portfolio.
The companies mentioned have a margin of safety and I really think they offer great value and have growth opportunities, but with investing nothing is guaranteed.