Garmin's (NASDAQ:GRMN) delayed bid for Tele-Atlas confirms investor sentiment that perhaps Navteq (NVT) should have played a little hardball before agreeing to be purchased by Nokia (NYSE:NOK).
I am still disappointed that Navteq gave up so cheaply. They are worth more and I am still holding their shares in the hopes of a counter bid by someone like Google (NASDAQ:GOOG). At the very minimum, shares are worth $78 so its not like one can lose money. Besides, holding it and getting Nokia for it down the road means I might be able to avoid paying taxes on my capital gains.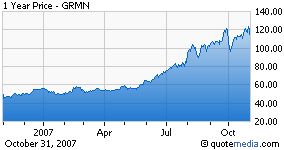 Full Disclosure: I am long NVT and NOK but my position can change anytime without notice.