Altria (NYSE:MO), Amazon (NASDAQ:AMZN) and Starbucks (NASDAQ:SBUX) recently reported earnings. Valuations and analysis suggest investors should take profits on Altria and Starbucks and buy shares of Amazon. (Click charts to enlarge.)
Altria - Overvalued (Sell)
Tobacco is a concentrated industry with strong pricing power.
The industry is mature with little to no growth and high barriers to entry.
Revenue (TTM)/share increased the last few quarters to Q4 2010 levels.
Book value/share has declined since the start of 2011.
Price/sales and price/book value have increased as share price has risen.
Valuations are nearing peaks as fundamentals aren't confirming the rise in share price.
Share are trading above the rising 50-day moving average in the markup phase which comes before a period of distribution.
Historically, tobacco enterprises have been one the best creators of value for investors.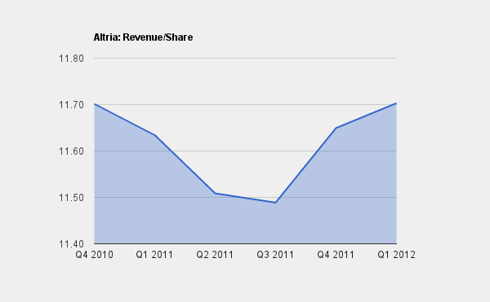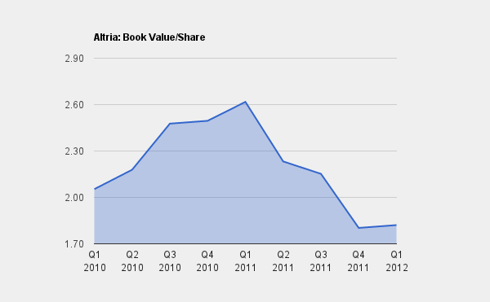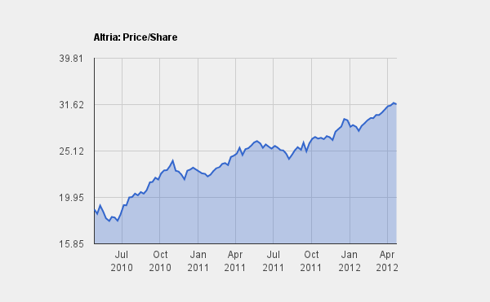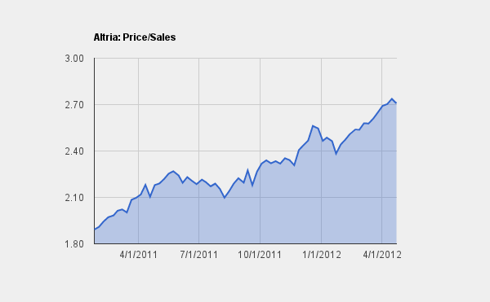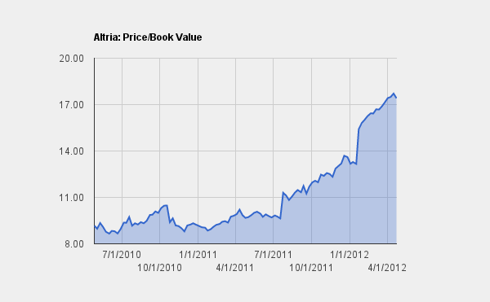 Amazon - Undervalued (Buy)
High-quality earnings suggests the company isn't fudging earnings.
Historically, retail is fragmented with weak pricing power.
Current assets greater than current liabilities suggests liquidity.
The firm's financial leverage level implies continuing operations (solvency).
Revenue is increasing as the companies continues to grow net sales.
Book value-per-share has declined in recent quarters.
Price/sales and price/book value ratios are off of recent peaks and could rise.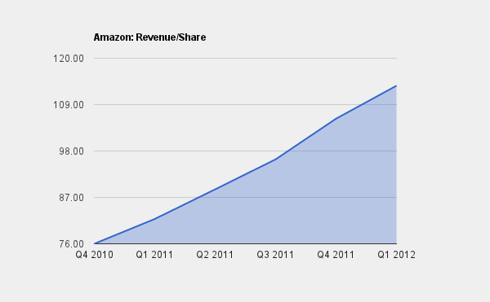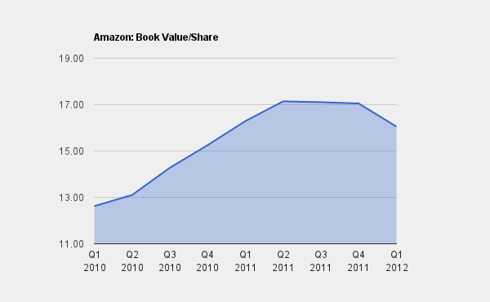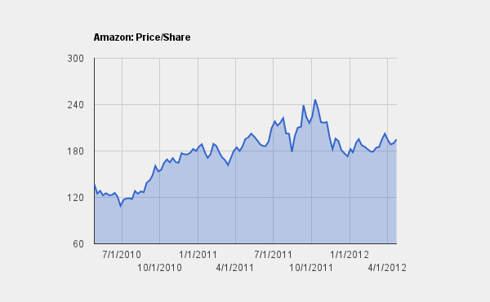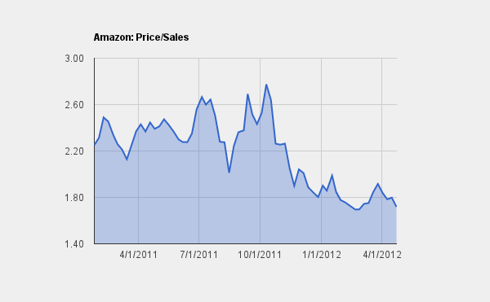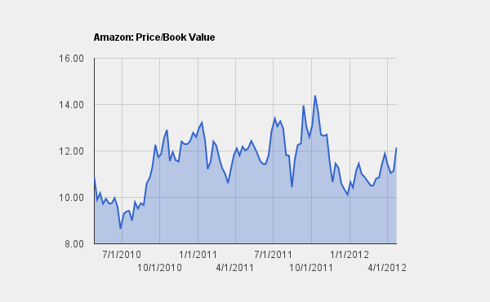 Starbucks - Overvalued (Sell)
The restaurant industry is fragmented with weak pricing power.
Coffee prices are declining, that will decrease cost of sales.
Earnings are high quality; the firm generates enough cash from operations for expenditure on investing and financing.
Revenue-per-share is increasing as operating income-per-share is increasing.
The valuation ratios have expanded and are due to contract; while revenue and operating income growth justify higher valuations, valuations are near peaks and price should decline.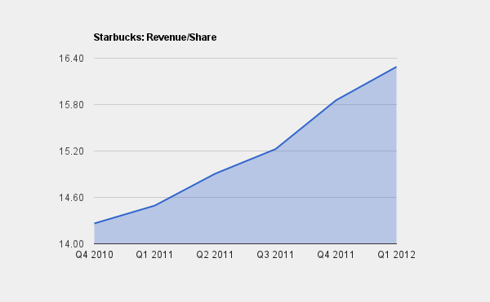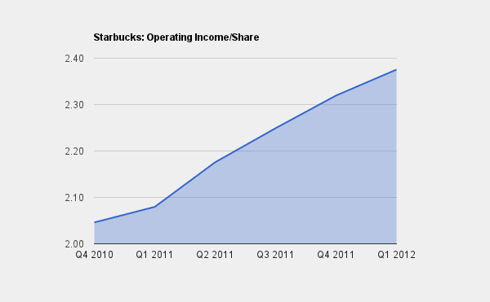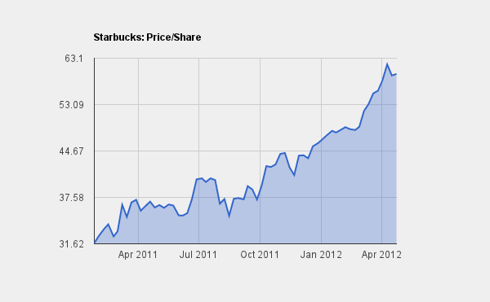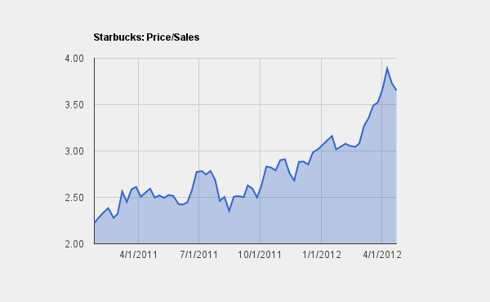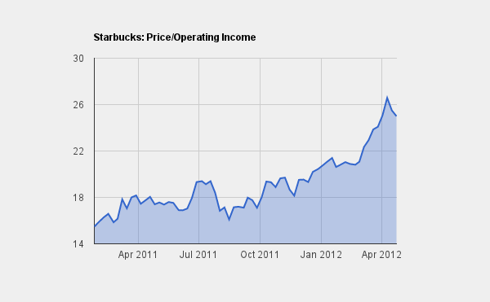 Disclosure: I am long DIA, SPY, QQQ.
Additional disclosure: I will be active (long or short) Dow Jones industrial average, S&P 500 & Nasdaq futures contracts within the next 72 hours.