By Dee Gill
Mark Zuckerberg can do whatever he wants with Facebook's (NASDAQ:FB) money, a point he drove home recently by using it, pretty much all by himself, to buy a toddler-aged phone app for $1 billion. Investors are expected to bestow a market cap of $100 billion on Facebook's soon-to-be publicly-traded shares, and hand the company $5 billion in cash for some of those shares, and Zuckerman's super voting rights will give him control of all of that. It's the kind of set-up that's recently left investors at other companies in unexpected predicaments.
Public offerings structured to eliminate pesky public influence are nothing new among tech stocks, having gained respect after Google's (NASDAQ:GOOG) 2004 IPO made a lot of powerless investors rich. These arrangements became more popular last year when several tech companies looking for public cash took advantage of the precedent. IPOs at LinkedIn (NYSE:LNKD), Groupon (NASDAQ:GRPN) and Zynga (NASDAQ:ZNGA) all required investors to yield normal shareholder voting power to company founders.
Facebook's structure, outlined in its S-1 filing, offers an extreme example of how these things work. Zuckerberg's shares will have outsized voting rights that essentially give him the power to decide, all alone, certain matters typically submitted to common shareholders. He (or his heir) could acquire or divest assets, or just sell the whole company outright without permission from anyone other than a board of directors he appointed. The document points out that Zuckerman has a duty to act in shareholders' best interests. . . and the right to vote in his own best interest even if that doesn't align with other shareholders' interests. It does not attempt to reconcile this bit of incongruity.
The pitfalls to investors who take these leaps of faith have shown up at a couple of companies lately. Groupon, for example, has lost so much market cap in reaction to repeatedly screwing up its accounting that regime change seems like a reasonable demand. But the founders are in the top spots and controlling well over half of the company's votes. They're hardly going to fire themselves, even with the shares down 40% in three months.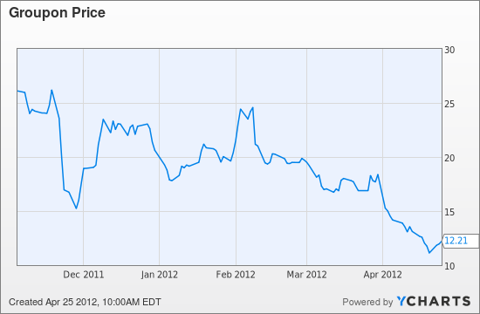 Click to enlarge
Kenneth Cole Production (NYSE:KCP) shareholders are faced with accepting whatever buyout bid the founder wants to offer. That's because Mr. Cole, the founder, who controls almost 90% of the voting rights, doesn't want to play with them anymore or sell his company to another bidder. The share price is stuck slightly above the founder's low-ball offer in hopes that he will, just to keep the peace, raise his own bid.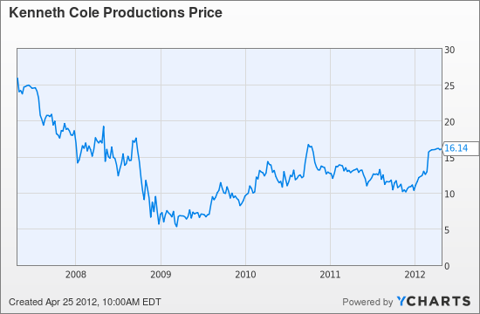 Click to enlarge
Had News Corp. (NWS) investors held a normal amount of sway over board members or operations, all those British newspapers probably would have been sold long before the phone hacking scandals broke.
Zynga shares have dropped around 40% since the beginning of March. Super voting rights means executives there can, if they choose, take any shareholder suggestions for improving that with a grain of salt.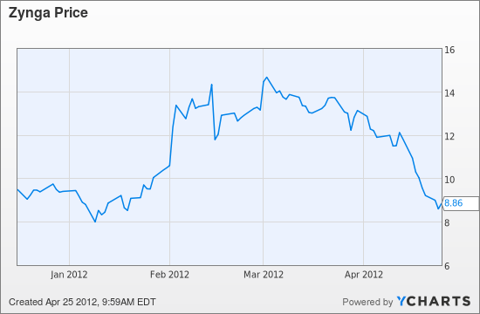 Click to enlarge
Investors agree to such submission because they hope for a repeat of Google, whose share price ran up some 500-plus percent in the three years following its IPO. Google's ability to do both earned the founders the right to reiterate its egoistic structure in a stock split this year without much complaint. LinkedIn, which had a rocky start following its May 2011 launch, hasn't been getting much grief for its similar structure since its shares started climbing sharply this year.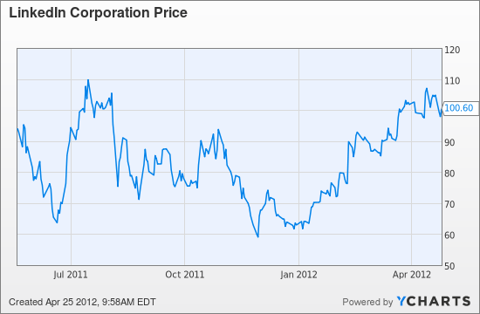 Click to enlarge
Wall Street has a habit of overlooking irregularities as long as everyone is making money. It wasn't so long ago that the guys who invented subprime mortgage derivatives were worshipped as utter geniuses, even though no one understood what the hell they were doing. It's when things go wrong that everyone whines that their money was used in ways they didn't approve.
Zuckerberg's secret (even to his own board) Instagram negotiations tell us a lot about what we could expect as Facebook shareholders. Investing here will require outsized faith in Mark Zuckerberg: faith that he's smarter, and more shareholder friendly, than any independently elected board of directors would be. That's a vote of confidence even Steve Jobs never got.
Disclosure: None