I love earnings season. Don't you? Sure, it can feel like trying to stand in front of an open fire hydrant, but so many opportunities can arise for both short-term traders as well as long-term investors due to the volatility among individual stocks. Time is scarce - institutional investors react swiftly, often buying or selling before they have time to fully digest the news.
Earnings season is particularly busy for me, as I try to keep up with the 100 stocks on my watchlist as well as pay attention to important ones that aren't. This past week, for instance, 30 of the 100 reported, many hosting conference calls at the same time. One morning, I caught four straight live calls, but I tend to end up reading the transcripts for many of them. For those not aware, Seeking Alpha provides free transcripts, which are available on many companies.
When a company reports, there are many possible reactions. The report can can be viewed as "Good", "Neutral" or "Bad", but it's not that easy. To me, it's almost always about the future rather than the recent past. Ultimately, my key question that I want to answer is this: How does the news impact the future earnings? Presumably, if the future is brighter, the stock goes up. If it is dimmer, it goes down. If only it were that easy!
So, when I am judging the quarter, I am looking ahead, but I certainly recognize that many others focus on the short-term. For example, one of the stocks I will address below, Mattel (NASDAQ:MAT), missed earnings by 50%. OH MY GOD! The reality is that this was their smallest quarter in terms of earnings typically, and the "huge miss" was rather inconsequential relative to the full year.
The real opportunities that stand out to me are the following combos:
Good news, mild reaction
Bad news, terrible reaction
While I am not addressing it today, often a company will report what I view as very favorable news, but the market, for whatever reason, doesn't fully appreciate it. These situations can be tricky, requiring a judgment about why the stock isn't moving. The flip-side, though, seems to happen more frequently: A company "misses" and the stock is pounded silly.
Now, don't get me wrong, not every decline following earnings is unjustified. In fact, most probably are. Still, there are a couple of things I look out for. First, was the news really that bad, or was it a short-term issue? Here, I am trying to make a judgment about the price decline relative to the change in longer-term earnings (I focus on two years out). Maybe the earnings projections won't actually change. Second, even if the news was substantially negative, have the sellers overdone it? In these cases, I am looking for technical support levels or signs of extreme negative price momentum. This can be a tougher call, because often bad news leads to more bad news.
Just from my watchlist, I want to share five examples from the past week or two, each of which saw a price decline that I think was a buying opportunity. In some cases, the stock has already started to bounce, but, even with those, I believe there is still a chance to pick up potentially cheap stock.
Mattel (MAT) reported on April 16th - here's a link to the press release and to the transcript. The stock had run up into the report, rising from 28 at year-end to an all-time high above 34 in March. After the release, the stock gapped down from 34.13 to as low as 31.01. I had done extensive work on the stock for a client (evaluating their recent CEO change), but it wasn't yet on my watchlist. That morning, I shared my favorable view with subscribers to my private blog and added it to my watchlist, considering it for addition to my Conservative Growth Model Portfolio.
While it's true that the company missed the consensus estimates for sales and for earnings, Q1 is rather insignificant in the scheme of things, as the vast majority of sales and earnings come in Q3 and Q4. So, while it looked like the wheels came off the the Hot Wheels racecar, it seemed like an overreaction. According to management, the quarter was essentially in line with their internal expectations. The company doesn't provide explicit guidance, so perhaps the sellers were focused on the near-term results. Had they listened to the call, I think that they would have concluded that the story remains quite robust. Most telling, since the earnings release and despite the "miss", analysts RAISED their outlook by a penny for 2012 and retained their 2013 estimate (10% EPS growth), though sales forecasts are modestly lower.
I think that there are a lot of reasons to like this stock, especially as it approached a 4% dividend yield. Besides international growth, potentially pent-up demand in developed countries, share-holder friendly capital allocation and a strong balance sheet, the company just made what appears to be a smart acquisition (HIT Entertainment - Thomas the Train, Barney). MAT is not just about toys - it's about brands. By the way, I like its competitor too - it also pulled back a bit following its report. My target for MAT a year from now is 44, based on attaining 16PE on a forward basis.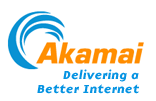 Akamai (NASDAQ:AKAM) seems to be a great trading stock as well as an excellent company. It was part of my Top 20 Model Portfolio at Invest By Model, which I shared here on Seeking Alpha at year-end. We sold the position above 38 after they reported Q4, and I am considering adding this one back. The quarter itself, which was reported after the close on Wednesday, was above expectations, but guidance for Q2 was mixed, with sales above the consensus but EPS slightly below due to lower margins as the company invests. As you can read in the press release, another issue that might have weighed on the stock, which fell from 38.75 (and traded above 40 initially) to a low of 33 roughly, is that the company has begun a search to replace its highly regarded CEO, Paul Sagan.
The bears love to jump on this company anytime margins drop, as they believe it indicates pricing competition getting the best of the company. In the transcript, you can read that the company is investing in R&D after two recent acquisitions (Cotendo, Blaze). Given the higher sales guidance and the tone of the call, I was surprised to see the stock get hammered as much as it did. Still, the stock was up a lot going into the report, up more than 100% from the October lows. Analysts didn't really change their EPS forecasts for 2012 or 2013, so I am sticking to my 48 target a year out (22 PE plus $5 net cash).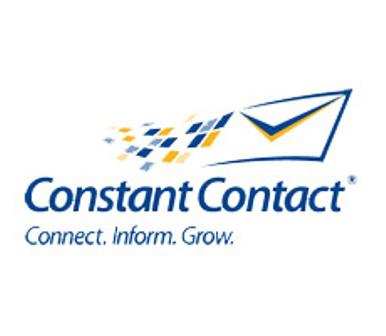 I added Constant Contact (NASDAQ:CTCT) to my watchlist late in the year and felt like it got away from me after they reported. In fact, it has almost the same chart as AKAM, having roughly doubled from the October lows. This company is focused on helping small businesses connect with their customers. Traditionally, it has focused on email, but, more recently, it has expanded into social marketing and local deals. Here's a link to their investor presentation to help you understand it better, in case you are interested. Here's a link to the press release. Unfortunately, the transcript isn't available, but I listened to the conference call. Here's a link to the webcast replay. I think that if you take the time to listen you will be able to gauge management's positive tone regarding the long-term outlook.
In this case, the quarter was very mixed, with sales coming in line with expectations, but earnings missing marginally. The company guided sales a bit higher for the year and EPS consistent with the prior guidance and the consensus. Q2, though, looks to be below the prior consensus, so short-termers were able to pounce on this. To me, this is a great example of "shoot first, ask later", though I have to convey that almost all of the analyst report headlines were negative - downgrades and target reductions. The stock moved from 28.51, which was already down from its all-time high above 32 in February, to as low as 23.50 before closing below 25. The company is investing in the two new areas as well as integrating an acquisition. With the focus on the new stuff, the bread and butter (email) got a bit stale, with new accounts added down year-over-year.
I think the new offerings sound very exciting. Facebook (NASDAQ:FB) is hosting a joint webinar with CTCT next week - this sure seems like an endorsement. Skeptics may think that all of the companies engaged in free trials are just trying to milk the company for information, but it seems logical to me that the complexity and time requirements will lead to paid engagements in the future. As far as the local deals, their pricing appears to be a radically different model than Groupon's (NASDAQ:GRPN) and other vendors, who typically take 50% of the price. CTCT's fees are substantially lower.
I think that the stock should continue to work and believe it can trade to 32 over the next year (25PE on a forward basis a year out, plus $4 cash net of deferred revenue).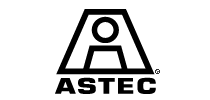 Astec Industries (NASDAQ:ASTE) posted a miss on Tuesday morning, and the stock is now down 22% from its February highs. Based in Chattanooga, the company has been growing its international sales quite rapidly over the past year. In fact, despite its major business being negatively impacted by the lack of a highway bill, the company has been growing nicely, with sales and earnings per share up 16% and 20% respectively. The press release alluded to some margin challenges, but this was an example of where listening to the call helped to better understand the story. The company posts transcripts to its website - Q1 wasn't up there as I was writing this, but here is a link to the page.
ASTE has been introducing a lot of new products, but they carry lower margins than their mature products initially as they aren't yet in full production. The analysts reduced their estimates for 2013 from about $3 to $2.77, or 8% roughly. The growth in 2022 is estimated to be in excess of 20% (up from 15% in 2012), so I find the stock priced pessimistically at just 13.5X forward earnings (no net debt). I ended up reducing my target from 54 to 48.50 based on the earnings outlook reduction as well as a slightly lower PE assumption (16.5X). This stock is one of the most attractive ones in terms of potential return on my entire watchlist. It looks like there is support between 30 and 31.

One last example is II-VI (NASDAQ:IIVI), which is pronounced "Two-Six". I have owned this one in my model since the summer and also in the past, but I also added near the lows in Q4 and had trimmed some near 24 earlier this year. On Friday, we added to our position. The press release details the miss, which was due primarily to an inventory write-down for tellurium, where the price has declined from $400 to $150. The call, for which there is no public transcript available, detailed the reason for the weak guidance for the fiscal 4th quarter as well.
This might not be the best example, as the stock actually initially rallied before pulling back later, though it has drifted lower over the last few days. Long-term investors likely keyed into some very bullish commentary on the call regarding new products. This is a company that has faced a lot of obstacles lately, including the Thai flooding. Analysts lowered guidance slightly for FY13, and I too reduced my target slightly. I now expect the stock to trade to 30.50, which represents 18.5 PE plus cash on a forward basis a year from now. If you take time to look into this company, I expect that you too will be quite impressed by their technology, which enables applications as varied as thin-film solar panels and Xbox Kinect.
So, hopefully I have not only shared some interesting ideas off my watchlist but also perhaps a way to think about negative reactions to earnings. While no method is fool-proof, I believe that stocks can often overreact to short-term earnings disappointments. I tend to focus on situations where the long-term prospects don't change materially, as evidenced by the reduction in earnings outlooks. In some of the examples, the estimates didn't even go down despite the sharp stock reaction. Again, not all negative reactions are necessarily overreactions - it's as much an art as a science.
Disclosure: IIVI is in one or more models at InvestByModel.com