Priceline (NASDAQ:PCLN) reports earnings on May 9th. The Street expects:
Revenue: $1.04 billion
EPS: $3.94 per share
Q2 revenue guide: $1.39 billion
Heading into the earnings, investors can expect solid hotel and air trends in the US. While Europe is showing signs of life, investors can not overlook the macro weakness that has the potential of negatively impacting Priceline's share price.
US continues to exhibit solid trends in all fronts.
Industry hotel RevPAR climbed 8% in March after climbing 8% and 7.7% in January and February, respectively.
click to enlarge images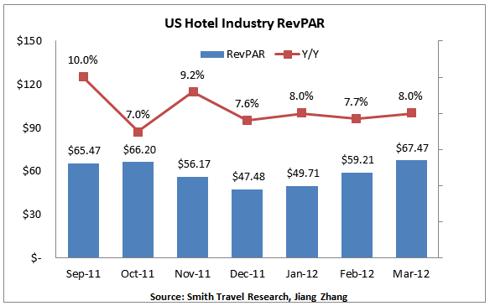 Click to enlarge
Monthly Revenue Per Passenger Miles showed healthy growth in the first quarter, partially due to fewer cancellations and improving economy.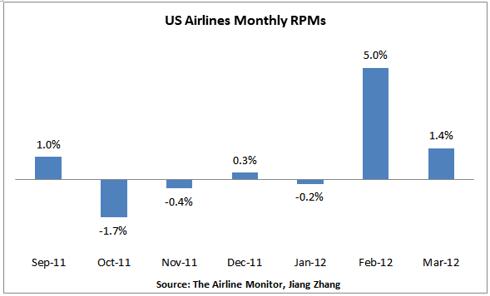 Click to enlarge
Finally, unique visits to OTA websites continues to accelerate, with Priceline experiencing the fastest growth rate among its key rivals.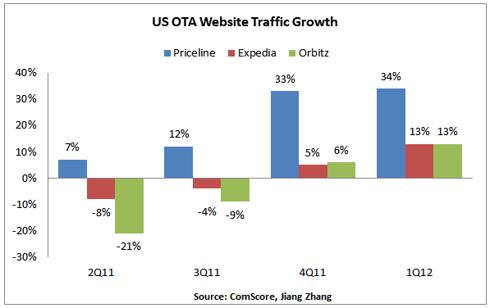 Click to enlarge
Europe is picking up.
However, investors cannot overlook the fact that Priceline is more leveraged toward Europe than Expedia (NASDAQ:EXPE), and further weakening of the Eurozone economies could have a negative impact on Priceline's shares. I note that Europe accounts for approximately 65% of hotel inventories on Bookings.com, compared to 47% on Expedia.
Europe's quarterly hotel RevPAR is chugging along but still a bit weak due to the macro overhang.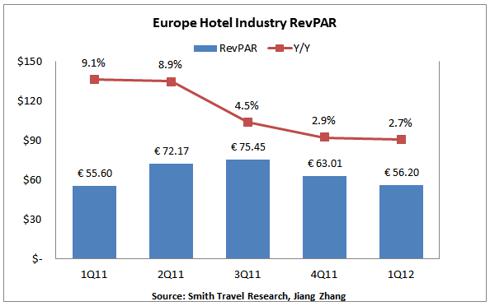 Click to enlarge
European airline monthly passenger traffic is also showing signs of life after the rescue of Greece.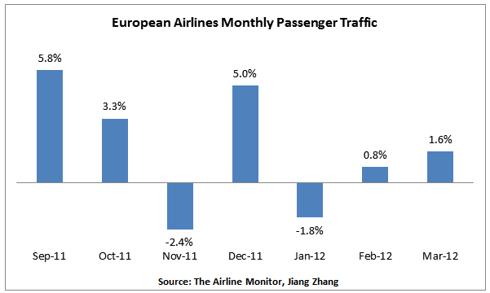 Click to enlarge
Among the OTA web traffic, Bookings.com once again outpaces the other websites.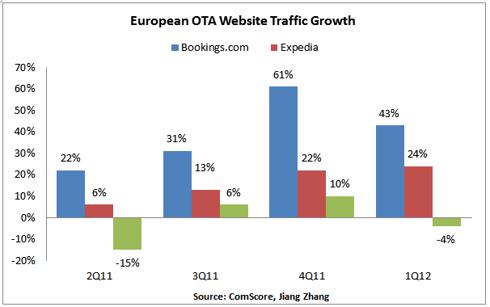 Click to enlarge
Disclosure: I have no positions in any stocks mentioned, and no plans to initiate any positions within the next 72 hours.