The best way to get your hands dirty and really learn what's going on at a company is to listen in on their quarterly conference calls and get a feel for management's take on the business and its prospects.
That's exactly what I did with AAR Corp.'s (NYSE:AIR) latest earnings release conference call on September 19th.
Management talked about the decline in margins, some integration problems they are having with a recent acquisition, the reasons for these problems, how they are going to fix these problems, and their expectations for the coming months and years.
I have highlighted the most important points of that conference call with my occasional (in italics) comments after certain points.
Overall Company Growth
Of the 26% total growth for the company 21% was organic.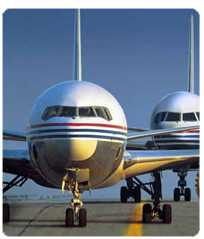 (This is important because you want to see as much growth come from within the company, rather than through acquisitions. AAR's growth continues to remain mostly from internal sources, which is a big positive.)
Aviation Supply Chain, was strongest contributor to growth and profit margin.
MRO (Maintenance, Repair and Overhaul) doing well, margins are getting a closer look, and are expected to improve with margin enhancing initiatives. CEO talked off of a prepared statement, before pausing and saying the he knows we've heard this before, but he expects the ROI to improve shortly on this unit, especially at the Indianapolis facility.
Sales and Leasing side of the business is doing exceptionally well, and over the 20 years that they have been doing this, this is the strongest they have ever seen this segment be. Good value buys for leasing. Middle 90's aircraft, still relatively "young" for aircrafts being acquired. International in scope, strong demand. 41 total planes now. 5 Pre-911.
(The proof is in the pudding. They have increased their fleet to 41 planes showing that indeed, it is a good time to be in the business of aircraft sales and leasing.)
Margin Problems
Margins in the MRO segment where hurt by very difficult aircraft repairs for one customer, and a contract change with another customer (short term problems).
When an analyst asked on a scale of 1-10 where they were at in terms of margin throughput in their Indianapolis facility, with 1 being just starting up, and 10 being a well oiled machine, whereby you are squeezing all possible efficiencies from your operations, the CFO stated they were "less than 5″. (Good news for margin improvement.)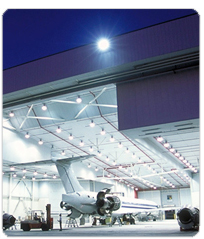 He also stated they are getting better at a very fast pace. Customers are happy, they are providing quality work, finishing that work on-time, have built-up the workforce, have good leadership in place, etc., and now it was just a matter of improving the profitability.
He also said that they are implementing some leaner initiatives, new contracts, etc., and said they are seeing results already in August, on both the top and bottom line. "Night and day better than before…"…"pace of progress is accelerating" CFO direct quotes.
(There's not much more to add to this. They saw where they had problems, and have since addressed those problems. Things should be improving from here on out.)
The "contract changes" that they addressed has to do with them getting paid for the hours they are working on the plane. "Recover more hours" as stated by the CFO.
(It seems that they were working on projects for set prices, instead of perhaps hourly, and are now going to be getting compensated for the actual time spent on the aircrafts, vs. a flat rate.
According to management, they had several customer's planes that took much longer to repair and more man-hours to repair. They have since renegotiated that contract to make sure they get paid for those extra hours which will in turn, improve their margins going forward.)
The "challenging aircraft" were in the Oklahoma facility, the contract problems where at their Indianapolis facility. They are still in the negotiating process with the contracts, and expect them to be finished up very shortly, and will move the needle in terms of margins for that segment (NYSE:MRO) starting right away.
A couple of the airplanes in the OK facility were the ones responsible for this delay, and maintenance requirements that they weren't used to. If it comes through again, it will be more profitable, they learned, and will charge more, etc.
8 repair bays (they have access to 10), and 9 lines in the Indianapolis facility are being used. Happy with the work they have now, just have to improve the margins and operations. They do have additional demand in that facility. Plenty of room to expand in the Indy facility. Looking for more capacity to fill what they have, and can always get more capacity if they get more business.
MRO pricing still relatively strong, that's not an issue. Rates are strong, no softness in that segment.
They work with a lot of contract laborers, so their costs are high, and there is pressure on that side. Good people need to get paid high wages, and contractors are usually more expensive than employees.
They are looking for more specialized employees for the workforce, and are having trouble keeping up with all the help they need with new workers. They are trying to partner with local colleges, and also train from within for employees that want to learn new specialized skills.
There was integration problems with their Rebaire acquisition which added to their margin problems, but they believe it will still be a valuable acquisition for them.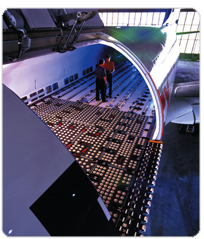 The CEO Stated that they: "had to put some discipline in some places that we were surprised about", and that when they did a much more thorough analysis post-acquisition, they realized that they had to "beef-up some of the quality control and operating procedures, and we're really just in the midst of doing that at this moment".
They had to transfer people from the OK facility to oversee this segment, because of its underperformance, and the CEO stated that they are "AAR-izing the business if you will."
(This was a relatively small acquisition so it doesn't move the needle much, but this added slightly to their earnings and margin miss and is something to watch.)
(Selling, General and Administrative) SGA expenses increased as they spent more money to fuel growth and fund operational improvement initiatives across the company. These expenses were about 10% of total sales, and they are looking for it to decrease as they move forward.
Credit Line and Acquisitions
They increased their credit line to $250 million from $140 million, which allows them to pursue growth opportunities.
(Sure enough, about a month after this conference call, AAR has agreed to purchase Summa Technology for $65 million in cash. This is a great acquisition and will be accretive to earnings immediately. I'll be posting more about this acquisition in a week or so.)
Acquisitions: Looking at some things, they have 1 item on their radar that will add to their structures and systems capability, and increase their commercial vs. defense bent.
(Poof. As discussed above, they made this acquisition already, Summa Technology. I like their strategy of purchasing smaller companies (Summa is their largest acquisition to date), and wrapping them into their business and making sure that the company they acquire is accretive to earnings within the first year.)
Outlook for Margins and Business
Company-wide earnings outlook was for mid-teens top line growth, near term margins of 10%, and 12.5% longer term. CEO said "absolutely".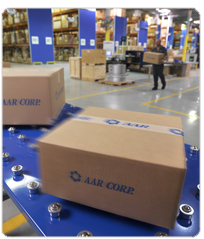 (AAR's very near term goal was 10% (Last quarters net margin was 8.8%) but he didn't want to commit on when and it sounds like it could be a couple of quarters out. Nevertheless, this is good news, especially if they are able to squeeze a 12.5% operating margin.)
Margins will improve in their Cargo/Containers Segment, which were lower this quarter because of mix of merchandise and challenges with moving the cargo systems business.
They moved this unit to North Carolina and had issues with the move, that will be worked through, and then the margins will be higher. Product mix to a smaller degree, and cargo systems move to a larger degree was blamed for why they missed. It will be sometime before November before it's complete.
(There might be some carry-over into this reporting period from this, but from here on out, this won't be a drag on their margins going forward.)
Pure Speculation
United is getting rid of their MRO operations and the CEO said that the prospect of them taking over some of this capacity is at "maybe" he said they are just looking into it right now. This includes additional bays, maintenance centers, etc. They are just reviewing it, but it IS a sizable entity.
My Take
Overall, I was happy with the conference call. AAR acknowledged the difficulties that they had this quarter (the first quarter in 3 YEARS that they have not matched or beaten analysts estimates), and have taken steps to correct the problems.
In addition, with the stock trading at around $30 per share, and these margin and business improvements making their way through the system (not to mention their recent acquisition of Summa Technology), I believe investors will be in for a real treat next quarter, and the rest of this fiscal year ('08), and would be wise to put their capital to work immediately.
You can read my entire report on AAR Corp., including earnings, margins, and what the business does by clicking here.
Disclosure: Author has a long position in AIR