Thanksgiving week is upon us, and below we highlight the median performance of the S&P 500 around turkey time since 1930.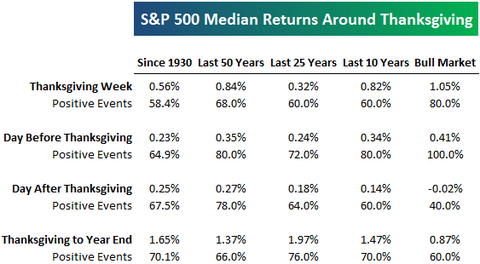 The shortened work week of Thanksgiving has seen gains 68% of the time over the last 50 years for a median return of 0.84%. During the current bull market, the index has gone up 4 out of 5 Thanksgiving weeks for a median gain of 1.05%.
During this bull market, the day before Thanksgiving has been positive all 5 years, while the day after Thanksgiving has been up just 2 out of 5 years.