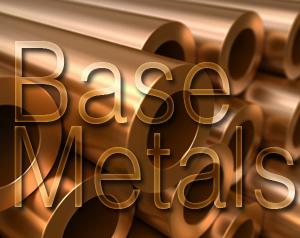 The price action of base metals, perhaps more than other commodities, are important to study to gauge the strength of industrial and economic growth. Some would suggest vibrant demand for these raw materials are "the tell" whether global economic conditions are expanding or contracting. For example, the price of copper is often referred to as Dr. Copper since many believe it has a PhD in economic forecasting--better than any Wall Street strategist.
Over the past few months copper prices have been depressed along with the rest of base metals (zinc, aluminum, etc.) This action has spilled over into the materials sector primarily led by the SPDR Materials Sector ETF (NYSEARCA:XLB) and others linked to similar indexes.
XLB has heavy weightings in Alcoa (NYSE:AA), which is also a component in the Dow Jones Industrial Average. As base metals prices have been weak so too has been XLB. If XLB struggles the same would occur with the SPDR Industrial Sector ETF (NYSEARCA:XLI) and upward through what we might call the "sector chain of life" in the economy.
Let's take a look at current conditions of copper (NYSEARCA:JJC), a base metals complex (NYSEARCA:DBB) and finally XLB.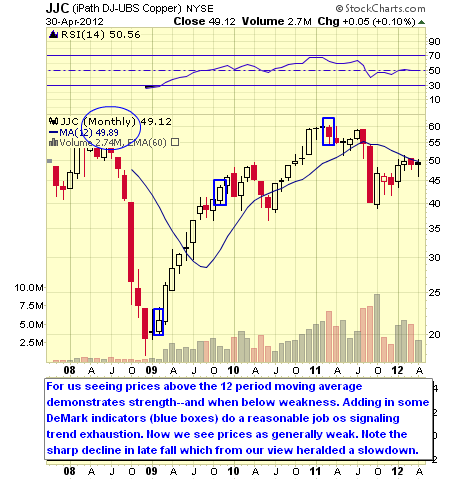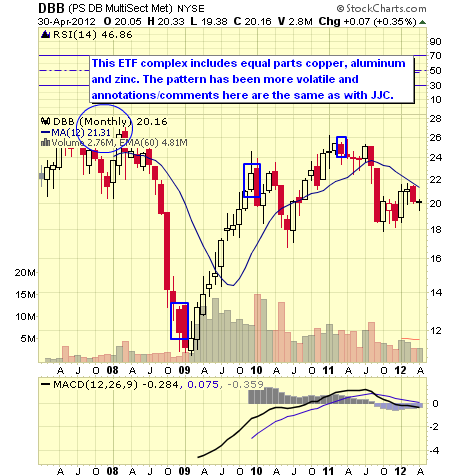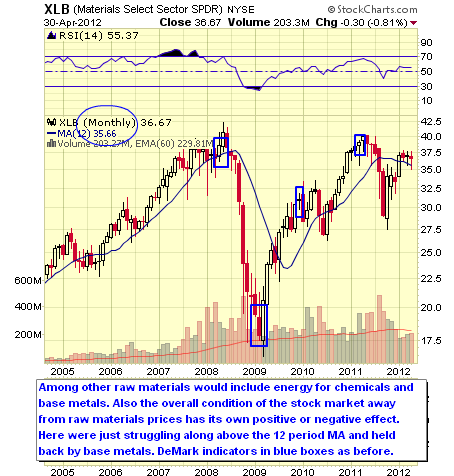 The ETF Digest is long a small position in XLB.
Disclosure: I am long XLB.