Every day analysts at Birinyi Associates carefully calculate and monitor price extremes for the S&P 500 and its sectors and stocks, and deliver a concise breakdown to clients. These extremes are based on several different measures, some of which are detailed below.
The following charts detail one measure of an extreme based on standard deviations from the 50-day price average. The vertical line through each chart indicates the market top on 10/9/07.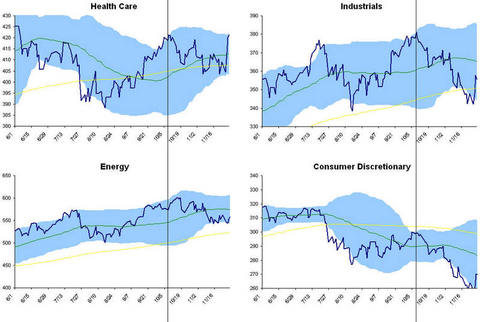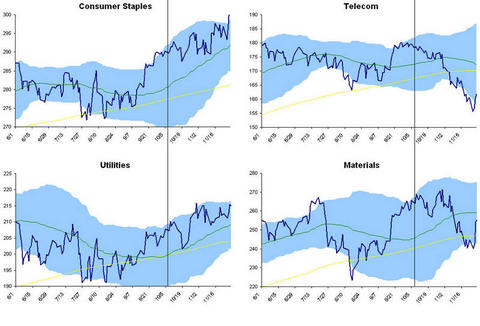 Another measure of a market extreme is calculated based on the current price versus 50-day price average.