During the first few weeks of May investors always hash out the merits of the "Sell in May and Go Away" strategy. It's usually split right down the middle, with bears proving their case with historical statistics and bulls making their case as to why this year is different.
Our negative bias on equities has less to do with the fact that we are entering a historically slow period for stocks and more to do with the underlying fundamentals of the U.S. economy. As we pointed out in an article this morning, employment growth in the U.S. is beginning to stagnate again, which historically has been very negative for stocks.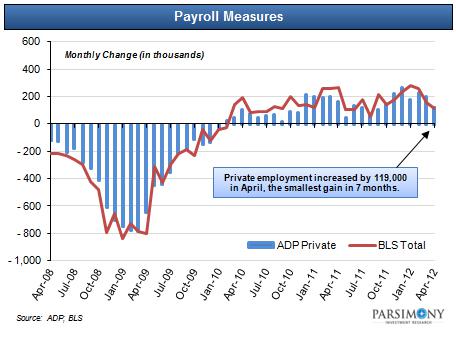 If the recent softness in payrolls is the start of a new trend of stagnant employment growth, the S&P 500 (SPY) could be in trouble in the coming months.
In addition, the housing market is still relative weak in the U.S. As shown in the chart below, home prices are back to levels not seen since late-2002 (based on the Case-Shiller Composite 20 Index).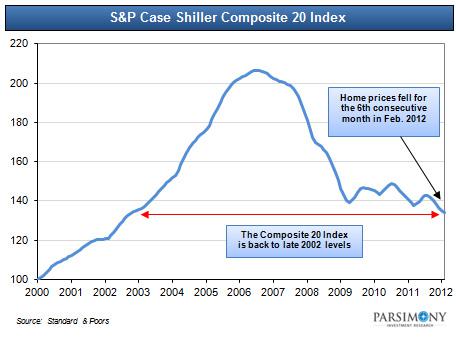 And don't forget about our debt problem. Despite diminishing returns from additional debt, policymakers and central bankers continue to leverage the existing playbook for dealing with our debt crisis. Over the last 70 years, each crisis has brought greater stimulus.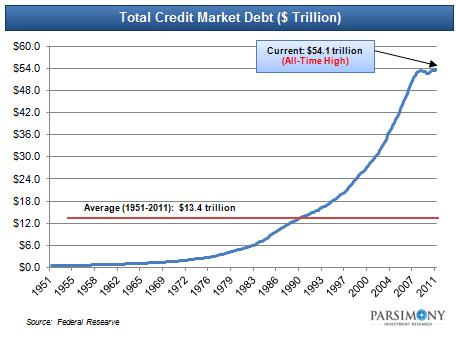 Central bankers are pushing against debt deleveraging with new liquidity and quantitative easing programs. The investing landscape will continue to remain highly uncertain as current debt levels are simply unsustainable.
So What Should You Buy in May?
Investors should consider hedging their equity positions and/or diversifying into asset classes that will perform better in a "risk off" environment (like precious metals).
As shown in the chart below, if an investor would have purchased Gold in May and held it through the end of the year in each of the past 7 years, your average annual return would have been 12.6%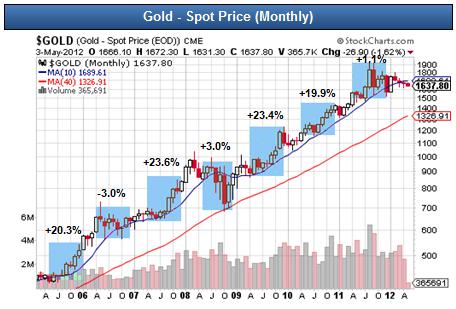 Not that this should be your main reason for purchasing Gold, but it has as much validity as the popular "sell in May and go away" adage.
Aside from the "buy in May" statistics cited above, we believe that now is a good time to add to your gold and precious metal positions. High debt levels combined with stagnant employment and housing are certainly not the recipe for growth.
We own gold and silver in physical and ETF forms (GLD) and (SLV). Investors interested in vehicles that retain physical metal should look into Sprott Asset Management's Sprott Physical Gold Trust (PHYS) and Sprott Physical Silver Trust (PSLV).