By Jonathan Yates
Brazil's second-largest steel maker Companhia Siderurgica National (NYSE:SID) has a high dividend yield, low short float and strong technicals, offering an opportunity for emerging market investors to buy at a low price.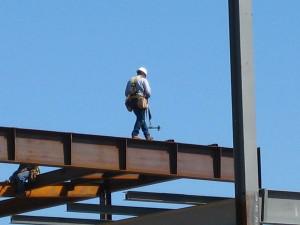 The company depends heavily on exports to China, and is suffering from the economic slowdown there. Over the last 52 weeks, SID has fallen 41.07%. The iShares S&P Global Materials ETF (NYSEARCA:MXI) is also down by 18.32%, resulting in very attractive buys in the market group.
At this price, SID's numbers have plenty of appeal for growth, value, and income investors.
On a quarterly basis, SID's earnings-per-share growth is up by 84.30%. Over the next five years, earnings-per-share growth is projected to be 13.89%. The forward price-to-earnings ratio is only 5.26, far below the average of 15 for a stock on the S&P 500.
Income investors will like the company's healthy profit margin of 26.9%, and its dividend yield of 7.12%. That is about three times as high as Apple's (NASDAQ:AAPL) dividend.
Analysts and investors seem confident in Companhia Siderurgica National, which is currently trading around $8.95 per share. The short float is only 1.43%, and the mean analyst target price over the next year is $18.50.