Not all companies are created equal. In technology it is usually something proprietary that sets you apart. This is why I am drawn to technology stocks, because that's where you can find the businesses that are hard to duplicate or commoditize because of the uniqueness and sophistication of a product or process that is protected by good old fashioned patents. For most technology-based products you don't have to anticipate cyclicality or seasonality or the weather, but can gauge the opportunity by evaluating the effectiveness, benefits and longevity of a novel approach or solution to a problem or need. There are different levels of innovation and while technology is everywhere, something truly novel and disruptive happens infrequently, but if identified early can provide a tremendous investment opportunity. A unique and disruptive technology business that takes hold will maintain market leadership longer and achieve and maintain greater margins and profitability and higher multiples than most other public companies. Such situations don't present often, but when they do I take an outsized position. Protalix (NYSEMKT:PLX) could be such a company. It certainly reminds me of a previous holding and all-time favorite investment profile, Crucell (NASDAQ:CRXL). Like CRXL, PLX has me quite excited.
Won't Get Fooled Again
Of all the famous rock bands from the 60s, the Who has to be my least favorite. The Stones are indisputably the best band of any era, the Beatles the most talented and Led Zeppelin the most important for my favorite genre: metal. Crucell and Stratasys (NASDAQ:SSYS) presented two of my favorite small cap technology investment profiles of the last decade. Both presented proprietary, disruptive technologies with significant market opportunities. I didn't make enough money on either, but hopefully I won't repeat past mistakes with my next set of conviction picks.
With Crucell, I really didn't do anything wrong, Johnson and Johnson (NYSE:JNJ) just decided to acquire the company and ruined my party by short changing investors' ability to participate purely in the long term growth of a unique and disruptive technology that I identified early for investment. I originally bought shares of Crucell at around $6 in 2004 and kept buying all the way up to $25 and when it fell back to $17 after acquisition talks with Wyeth fell apart, I really loaded the boat thankful for the opportunity. This was a great investment for me and I was proud of myself for having the confidence to establish an outsized position when the opportunity presented itself, but I still believe the stock was headed to $100 and I was cut short when it got taken out by JNJ.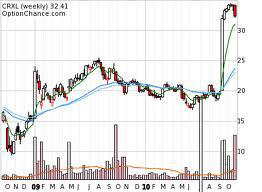 Unlike Crucell, which was yanked out of my portfolio, with Stratasys, another incredible opportunity, I simply botched. I started buying shares in the 3D printing company around the same time as CRXL in 2003 and 2004 at $4-5/share and then wrote about it as my favorite investment at TheStreet.com in 2006, when it traded around $10/share. Then I sold at $28/share and now it is over $50/share. You can't identify 10 baggers and then not participate to the fullest extent, they don't come around often enough and I really have no excuse for failing to stick to my instinctual guns. I can't read my own article because I am not a RealMoney.com subscriber, but I am pretty sure I said it would reach a $1 billion market valuation at the time; and that is, in fact, where it now sits. I am mad about this one because I was vocal about it and somehow not only did I manage to miss out on at least $22 of stock appreciation, I probably invested the capital in a less attractive technology company like Thermogenesis (NASDAQ:KOOL) that declined in value. Talk about opportunity cost.
*Source: Yahoo Finance
Protalix Could be the Next Crucell
Since Crucell is the one that got away, any other company that meets its profile intrigues me, and Protalix does. First off, they both offer unique technology platforms for manufacturing drugs that are better than the pervasive standard. While Crucell developed a human retinal-based cell line for growing vaccines, Protalix has a plant-based process for manufacturing biotherapeutics. From the company's website:
ProCellEx® is a next-generation recombinant protein expression system that uses advanced genetic engineering and plant (carrot and tobacco) cell culture technology instead of the traditional mammalian- or yeast-based systems, enabling the production of a wide range of complex, proprietary and biologically equivalent human proteins to address a variety of diseases. Protalix's novel bioreactor system, based on disposable plastic bags, is the first of its kind. The closed system provides stable, optimized conditions, with manufacturing capabilities for the entire range of proteins, including antibodies, complex enzymes, and plant-derived pharmaceuticals.
The Advantages of ProCellEx
This first of its kind expression system can manufacture human proteins with significantly lower capital and production costs and is easily scalable. The company now has an FDA approved drug, ELELYSO, developed out of its partnership with Pfizer (NYSE:PFE). This proves that the technology works and produces safe and consistent results. The other advantages as listed on the website:
The plant cell-based technology used in Protalix's ProCellEx production system offers many important potential benefits over whole plant-based approaches as well as existing mammalian-, bacterial- and yeast-based expression systems currently being used for the development of recombinant therapeutic proteins. Plant cell cultures are grown on aqueous media consisting of highly purified water and defined inorganic nutrients in a completely closed and controlled environment. Protalix's patented bioreactor system utilizes sterilized, large flexible plastic containers for culturing and harvesting cells in consecutive cycles, with a central unit providing oxygen and nutrients. The bioreactors have been designed to allow for the removal of excess air and waste gases, as well as the introduction of inoculants and simple culture media. The entire process is conducted in a GMP (Good Manufacturing Practice) production suite with optimized temperature, lighting, air and nutrient supplies. Because all components of the system are fixed, purification techniques for each specific protein are highly efficient. The production system maintains normal protein assembly and consistent glycosylation patterns with no requirement for additional post-translational modifications, resulting in expressed proteins that maintain their natural biological activity. In addition, the use of plant cell culture presents no risk of mammalian viral transmission.
We also know that this is a lower cost method for producing drugs; so the company will be able to produce its approved Gaucher's disease drug at a lower cost than its competitors. This will be a compelling feature in the future as it looks to apply the technology to generics or biosimilars with its existing partner Teva (NYSE:TEVA) or others. Because of the unique manufacturing process, the company is expected to have better luck bringing generics to market without infringing on patents while having a less expensive cost structure. The lower cost structure achieved with ProCellEx has enabled that company to price ELELYSO 25% below competing drugs in the space.
One particularly interesting product in its pipeline is PLX-106, a plant cell-expressed recombinant anti-TNF fusion protein being developed to address autoimmune indications, including rheumatoid arthritis. This is potentially a generic equivalent to Amgen's (NASDAQ:AMGN) Enbrel one of the world's biggest selling drugs. From the company's 10-k:
We believe our ProCellEx protein expression system will enable us to develop proprietary recombinant proteins that are therapeutically equivalent or superior to existing recombinant proteins currently marketed for the same indications. Because we are primarily targeting biologically equivalent versions of highly active, well-tolerated and commercially successful therapeutic proteins, we believe our development process is associated with relatively less risk compared to other biopharmaceutical development processes for completely novel therapeutic proteins.

Our pr-antiTNF product candidate has an amino acid sequence that is similar to

Enbrel® which is one of the treatments for patients of those diseases. We believe that we may be able to reduce the development risks and time to market for our product candidates as our product candidates are based on well-understood proteins with known biological mechanisms of action. Based on our pre IND meeting with the FDA held in December 2011, we believe we may submit an IND around year end and, if approved, commence a phase I clinical trial shortly thereafter with no need for an external partner.
In 2011 Amgen recorded $3.7 billion in Enbrel sales in the U.S. and Canada, while partner Pfizer reported $3.7 billion outside U.S. and Canada.
Sell The News
The company received its first drug approval and its stock trades down the day after and is 40% lower than it was last January when investors were initially expecting approval of the drug. What gives?
In a recent article on Seeking Alpha, Steve Johannsen summarizes the bearish take on PLX succinctly by focusing primarily on the near term prospects and the limited market for ELELYSO saying:
I presented the maximum near term value of Protalix is in the $4 to $5 range. In reality, the value is much lower, since obtaining maximum sales is unrealistic in the first year. ELELYSO is priced 25% cheaper than competitors, but each company has their own co-pay programs, so patients have no motivation to switch medications. ELELYSO is not approved for children, so new patients will have to be recruited, and there is no financial motivation for existing patients to switch. Protalix/Pfizer best shot is to try to identify and treat the other half of the market that is left untreated in the US and Israel.

The EU approval is hyped by bullish investors, but with VPRIV having the market locked it is a non-event. The patient size of Australia, Israel and Brazil are almost insignificant to the valuation and would already be considered in the calculation above. Investors looking to buy Protalix for their plant-based recombinant protein technology as a long term investment should consider the above calculations for themselves. Wait for an opportunity after the hype of approval has worn off and the share price settles at a realistic level.
I don't really know why, given the prospects for the company's plant-based recombinant protein technology, investors will be given a chance to buy shares at "more realistic" levels. This implies everyone is currently focused exclusively on ELELYSO and not the long term prospects for the technology platform and will be disappointed by ELELYSO's sales and flee the stock. I don't understand why this is a valid assumption. I am buying the stock exactly because the approval of ELELYSO validates the long term prospects of the plant based expression technology. If that potential is as significant as it appears, I don't think the rest of the market is going to ignore that and so severely overweight the near term profitability of ELELYSO in their analysis to their long term detriment. The fact that the stock is so much lower now, after approval, than it was in January of 2011, already accounts for diminished expectations for ELELYSO, and, at the current market valuation of just over $600 million, offers an investor a very attractive entry point to participate in the long term prospects for ProCellEx.
The ability to develop a generic version of Enbrel may alone be worth $800 million, based on information in this article/interview from Globes in Israel.
Both Uplyso and PLX-102 target small markets. Protalix may have a breakthrough with a third product, PLX-106, which is currently undergoing preclinical trials - a protein that mimics Enbrel, a brand drug of Amgen Inc. (NASDAQ: AMGN) for the treatment of autoimmune diseases, including rheumatoid arthritis.

"Everyone wants to develop biological equivalents to Enbrel," says Aviezer. "Merck recently acquired, for $800 million, a Swiss company that is developing a comparable molecule, in order to compete against Amgen when the Enbrel patent expires in 2013."
I wasn't able to locate the Swiss company transaction but this article details another Merck transaction at a similar valuation to position the company in the generic Enbrel race:
Merck has its eye on gaining a piece of the multi-billion dollar market for etanercept (Enbrel). The pharma giant has landed a deal to develop and commercialize a knockoff version of Amgen's mega-blockbuster arthritis drug that was developed by South Korea-based Hanwha Chemical.

Merck ($MRK) is shelling out $720 million to license Hanwha's version of etanercept, HD203, in a deal that lasts through 2024, Reuters reported.
The Risks
The main concern about PLX at this early stage versus Crucell is its more limited pipeline. Crucell had a significantly more evolved group of partnerships and licensees developing drugs using its technology. But neither market conditions nor business remain static for long. For example, Crucell made an early acquisition of Berna that dramatically altered its financial profile, giving it a profitable vaccine business to accompany its attractive drug discovery and manufacture cell-line based technology. Ultimately, the value in Crucell, and the reason JNJ came knocking, was its technology. I believe the same is true with PLX. Generic Enbrel is an attractive target and now that ProCellEX has delivered an FDA approved drug, more partnerships are likely to develop. As discussed in a previous article on Momenta (NASDAQ:MNTA), biosimilars offer investors appealing prospects for the future.
With a proprietary, low cost mechanism for manufacturing biosimilars and other high value human proteins, PLX represents one of the better investment opportunities in the market today. It also may be an acquisition target for the value of its technology or its Enbrel candidate. Another similarity of a more random nature, I first bought CRXL around $6/share as well, and was relieved of my position by JNJ at $34. If we apply the $2.4 billion CRXL price tag paid by JNJ to PLX shares, we arrive at roughly $25/share. Remember, while JNJ was able to acquire CRXL for that price, I was very disappointed at the time because I modeled a longer term valuation for the shares that was 3x higher, or closer to $8 billion. Given the potential for PLX and its technology, I don't think the comparison to CRXL is all that farfetched. I am using the market's post-approval under-reaction to accumulate a relatively sizable position.
Disclosure: I am long PLX.