By Scott Martin
Fertilizer stocks remain a cult on Wall Street as a way to get exposure to the theoretically unlimited upside potential of the agricultural business. After all, everyone needs to eat, and we trade what we know, right?
In practice, it's definitely a lot easier to buy into the fertilizer group than it is to build a portfolio purely out of food or farming companies. Monsanto (NYSE:MON) is the undisputed king of the crop markets, but Cargill is elusively privately held -- you just can't trade it.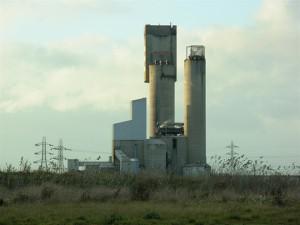 And while you can add pure commodity exposure via funds like Teucrium Corn (NYSEARCA:CORN) or its thinly traded equivalents in the wheat and soybean markets, Teucrium Wheat (NYSEARCA:WEAT) and Teucrium Soybean (NYSEARCA:SOYB), many equity-oriented investors start to lose interest at that point. Commodity futures are great, but they're just not stocks. This explains the persistent appeal of the fertilizer companies, from $36 billion giant Potash Corp. (NYSE:POT) down to niche-oriented suppliers like Intrepid Potash (NYSE:IPI). These companies produce the raw chemical preparations that farmers add to their soil in order to grow crops.
More demand for crops naturally translates into more demand for fertilizer and other soil additives. More demand for these chemicals means bigger unit sales and, when everything's churning along, even higher unit pricing as farmers compete for supply contracts.
We know fertilizer pricing is stable. As yet, there's been no sign of any crash in demand like we saw in the lead-up to the 2008 recession. As a result, the downside of many of these companies is largely baked in. We know their business isn't going anywhere in the near future. People still need to eat.
The only questions are really whether farmers in places like India and China will substitute cheaper types of fertilizer for potash -- arguably the king of the food chain -- and where these companies will be able to find the growth it takes to push their shares upward. This is why earnings in the fertilizer industry are scrutinized so carefully, even compared to the microscopic treatment Wall Street applies to other sectors.
And in case you've forgotten, mid-range producer Agrium (NYSE:AGU) is scheduled to report its numbers on Wednesday. Watch Agrium for any sign of unexpected strength in the potash market in particular. If the world's farmers are buying more fertilizer, it will show up here -- and immediately translate into price action for rivals like Potash, Yara International (OTCPK:YARIY), Uralkali (OTC:URALL), and Mosaic (NYSE:MOS).
Agrium, however, is currently cheaper on an earnings basis than anything in the group except thinly traded European leader Yara. At a P/E of 9.48 and a growth-adjusted valuation of 1.05 -- only slightly above "fair value" -- Agrium seems to have more room to climb on an upside surprise than Mosaic, Potash or Uralkali. And if it disappoints, look to these other stocks for the biggest downside risk.
Either way, Agrium will tell us enough about the fertilizer markets to get to the North American potash inventory numbers tentatively scheduled for next week. From there, traders will be able to place their bets through the summer.