Activision (NASDAQ:ATVI), a company in the video game sector, is going to release the game "Diablo III" on the night of May 14. This action-role-playing game has a legion of fans that have been waiting for more than two years for it.
In terms of previous game's releases, the stock has shown a pattern of rising the week before the game starts selling in stores; let's see if the pattern repeats.
Looking at ATVI's balance sheet, we can see a low debt ratio of 21% and the current market cap is 32.50% above its book value ($9.26), giving investors some security. The net income expected from analysts is $1.085 Million, giving an estimated price to earnings ratio of 12.70. This makes the company attractive as a long term investment.
Technically, the stock price is testing the support of 200 days moving average, which could be a good entry price with a close stop loss.
In short, ATVI is a good company with some potential as an investment, but it would be a careful strategy to buy on these technical levels for a short term trade.
ATVI US

Total Debt *

2.785

Total Assets *

13.277

Debt Ratio *

21%

Better

Worst

Net Income *

1.085

418

Mkt Cap *

13.777

13.777

PER

12,70

32,96

* Source: Bloomberg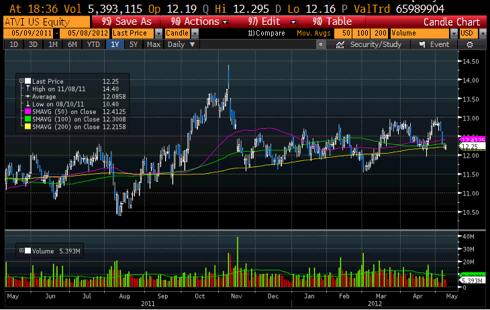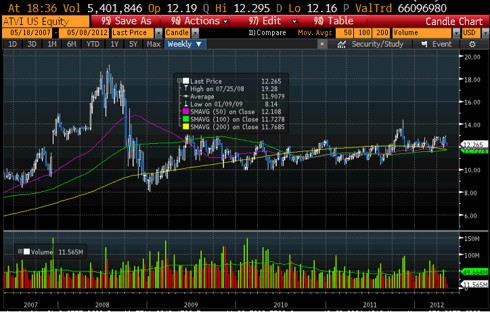 Disclosure: I am long ATVI.