Orion Energy Systems (NYSEMKT:OESX) is expected to issue a public offering this week. The "green energy" company designs, manufactures and implements energy management systems utilizing high intensity fluorescent lighting for major corporations.
All quotations are from the company's most recent S-1 filing with a link provided.
ORION ENERGY SYSTEMS (OESX)
Business Overview (from prospectus)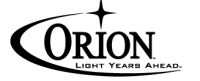 We design, manufacture and implement energy management systems consisting primarily of high-performance, energy efficient lighting systems, controls and related services. Our energy management systems deliver energy savings and efficiency gains to our commercial and industrial customers without compromising their quantity or quality of light. The core of our energy management system is our high intensity fluorescent, or HIF, lighting system that we estimate cuts our customers' lighting-related electricity costs by approximately 50%, while increasing their quantity of light by approximately 50% and improving lighting quality, when replacing high intensity discharge, or HID, fixtures. We have sold and installed our high-performance HIF lighting systems in over 2,100 facilities across North America, representing over 489 million square feet of commercial and industrial building space, including for 78 Fortune 500 companies, such as Coca-Cola Enterprises Inc., General Electric Co., Kraft Foods Inc., Newell Rubbermaid Inc., OfficeMax, Inc., SYSCO Corp., and Toyota Motor Corp.
Offering: 7.7 million shares at $12.00 - $14.00 per share. Net proceeds of approximately $64.9 million will be used for working capital and general corporate purposes, including to fund potential, yet-to-be-determined future acquisitions.
Lead Underwriters: Thomas Weisel, Canaccord Adams
Financial Highlights:
Our fiscal 2007 total revenue [of $48,183,000] increased [44.8%] from our fiscal 2006 total revenue [of $33,280,000]... Our fiscal 2007 total cost of revenue [ $32,487,000] increased [44.2%] from fiscal 2006 [total cost of revenue of $22,524,000]... Our gross profit increased in fiscal 2007 [to $15,696,000] from [$10,756,000 in] fiscal 2006 as a result of our increased total revenue...
Competition:
The market for energy management products and services is fragmented. We face strong competition primarily from manufacturers and distributors of energy management products and services as well as electrical contractors. We compete primarily on the basis of customer relationships, price, quality, energy efficiency, customer service and marketing support.

There are a number of lighting fixture manufacturers that sell HIF products that compete with our Compact Modular product line. Some of these manufacturers also sell HID products that compete with our HIF lighting systems, including Cooper Industries, Ltd. (CBE), Ruud Lighting, Inc. and Acuity Brands, Inc. (NYSE:AYI). These companies generally have large, diverse product lines. Many of these competitors are better capitalized than we are, have strong existing customer relationships, greater name recognition, and more extensive engineering and marketing capabilities. We also compete for sales of our HIF lighting systems with manufacturers and suppliers of older fluorescent technology in the retrofit market. Some of the manufacturers of HIF and HID products that compete with our HIF lighting systems sell their systems at a lower initial capital cost than the cost at which we sell our systems, although we believe based on our industry experience that these systems generally do not deliver the light quality and the cost savings that our HIF lighting systems deliver over the long-term.

Many of our competitors market their manufactured lighting and other products primarily to distributors who resell their products for use in new commercial, residential, and industrial construction. These distributors, such as Graybar Electric Company, Gexpro (GE Supply) and W.W. Grainger, Inc. (NYSE:GWW), generally have large customer bases and wide distribution networks and supply to electrical contractors.

We also face competition from companies who provide energy management services. Some of these competitors, such as Johnson Controls, Inc. (NYSE:JCI) and Honeywell International (NYSE:HON), provide basic systems and controls designed to further energy efficiency. Other competitors provide demand response systems that compete with our energy management systems, such as Comverge, Inc. (NASDAQ:COMV) and EnerNOC, Inc. (NASDAQ:ENOC).
Additional Resources: