Some say investment banking is dead, others see growth and calmer, more profitable seas ahead. For now the financial sector can be a scary place to invest. One bad Spanish debt auction, or bad news about a US bank trading loss, can send financial stocks plummeting without remorse. A good example of the latter just happened on the 10th. Word was given to the press that JPMorgan (NYSE:JPM) had lost over 2 Billion dollars in a single bad trade; that report was not received well by the sector. The next day JPMorgan shares traded down around -9%, and Citigroup (NYSE:C) fell -4.2%. But there is a silver lining to the sell-off: our targets are now a better value -- the "Vampire Squid" Goldman Sachs (NYSE:GS) fell -3.9% to $102.13 , and Morgan Stanley (NYSE:MS) sold off -4.1% to $14.95.

Brief Overview: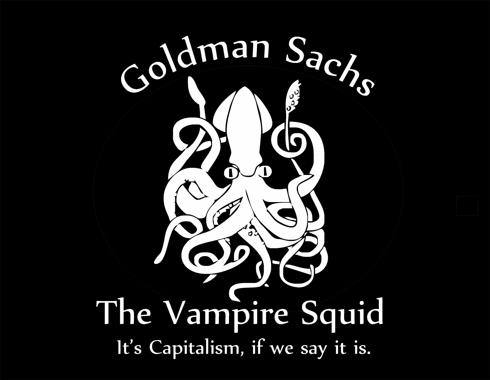 Goldman Sachs was founded in 1869, and is headquartered in New York City, New York. Goldman Sachs is a premier American financial institution which over the years has grown into a modern multinational "bulge bracket" investment bank. The bank engages in global investment finance, merger & acquisition (M&A), securities trade, investment management, and serves a diversified client base including many large institutions. Goldman is one of two free standing pure investment banks left in the US today; the other is Morgan Stanley. Founded in 1935 NY, NY, Morgan Stanley grew to have offices in 43 countries and 60,000 employees worldwide. The Morgan Stanley business model is the same as Goldman's but with a heavier focus on the retail investor with the partial Smith Barney brokerage acquisition.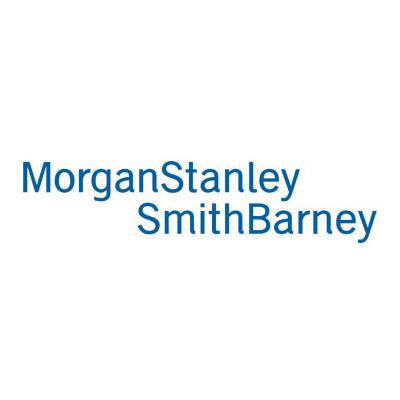 Risks:
Now, I know many people do not like the investment banks, or any bank, and that is okay. Both investment banks suffer from European exposure, US economic risks, and over bearing regulation. Other risks to the investment banks include low dividend yields, and unpredictable earnings.
Also there is a possible Morgan Stanley downgrade by Moody's lurking.
Value/Catalysts:
With the recent sell-off taken into account, shares of Goldman and Morgan Stanley have been nearly straight down for the last 2 months. Goldman is over -$25 off its 2012 peak, and Morgan Stanley is down -$6 from its peak. But the two investment banks had very strong first quarter earnings that beat analyst estimates, despite the challenging market headwinds business went on. The earnings recaps can be found here for Goldman, and here for Morgan Stanley.
The near term catalyst, worth looking into for investors, is the record breaking technology IPO of Facebook (NASDAQ:FB) scheduled for May 18th. Morgan Stanley is the coveted lead underwriter for the IPO, with Goldman splitting 2nd place with JPM. Though the Facebook IPO profit margins will not be as high as the average IPO, the lead position is still a huge win for Morgan Stanley on many levels. The large IPO will be substantially profitable, and investors will want to own shares of the underwriters of their beloved Facebook.
For the longer-term investor, eventually the gloomy clouds will lift from the banks, and the very macro fears that hurt them today will help them grow internationally in years to come.
Conclusion:
Financial stocks are not popular right now, but that does not mean the public sentiment is correct. Sometimes a bit of a contrarian trade + good timing + a record IPO can result in sizable gains for investors. Remember, banks are every bit as cyclical as Caterpillar (NYSE:CAT) or Cummins (NYSE:CMI). Eventually interest rates will rise, M&A will return, the global economy will recover, and the financial sector will become popular again. Investment banking has always carried more risk but also more reward; the same relationship is true for the shareholders in such firms.
Always do your homework.
Disclosure: I have no positions in any stocks mentioned, but may initiate a long position in MS over the next 72 hours.