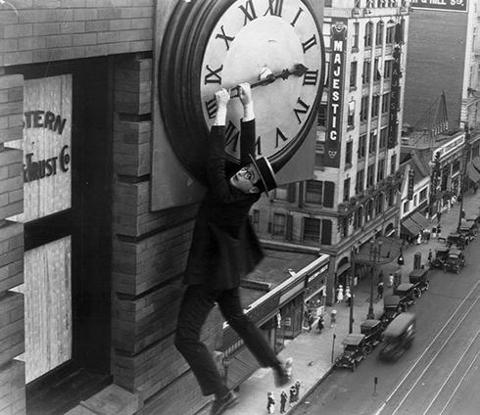 First view the news, then the reaction. China's April home sales declined 16%. Industrial Production (9.3% vs 12.2% expected) declined sharply even though many countries would kill for those types of readings. Retail Sales in China were weaker overall. Chinese fiscal revenues fell (6.9% vs 18.7%). India industrial output surprisingly declined. Spain was launching its fourth attempt to stabilize banks after already nationalizing some.
JPMorgan (NYSE:JPM) traders lost $2 billion on trading credit default swaps which shocked the street sending the stock lower by nearly 9% at one point.
Core Producer Prices were higher by .2% as expected. Lastly U.S. Consumer Sentiment was higher (77.8 vs 76.4 previously). Now the latter must be considered as "old news" one would think. This all preceded eurozone elections and recent employment data in the U.S.
So how did markets react to all this?
Stocks gapped sharply lower but almost immediately were bid higher. This seemed strange as we weren't that short-term oversold. I was expecting the open to stick lower. at least until after the lunch period, and volume slackened. But, no… stocks immediately rallied. Was there a natural buyer on all this crummy news? Not that one could tell. Remember, and let's not get too carried away with conspiracy theories, but we have the most aggressive and interventionist central banks (especially the Fed) globally. The President's Working Group on Financial Markets (aka, the plunge protection team or PPT) hasn't yet been disbanded. The Fed and other central banks have been printing money and buying bonds over the past few years so why not stocks? That's my thinking Friday as overall conditions operated in reverse-higher early, weaker late.
Tech was stronger on Nvidia's (NASDAQ:NVDA) report and even beleaguered Netflix (NASDAQ:NFLX) saw some short covering. Nevertheless, financials (NYSEARCA:XLF) fell with JP Morgan's report while Apple's (NASDAQ:AAPL) shares fell which held back tech (NYSEARCA:XLK) given its sector weighting. The dollar (NYSEARCA:UUP) was slightly higher, gold (NYSEARCA:GLD) continued to struggle as did other commodities (DBC, [[USO[[ & JJC for example). Bonds (IEF & TLT) continue to defy gravity even as yields from most maturities go negative after what passes even by government inflation data. Emerging Markets (NYSEARCA:EEM) and other overseas markets continue to struggle.
The major question investors must resolve is this: can the U.S. stock market go it alone on one good tire while the other three (China, Europe and Emerging Markets) run on flat tires? I don't think so - at least not for long.
Volume on Friday was about average for the recent period while breadth was negative.
Premium members to the ETF Digest receive added signals when markets become extended such as DeMark triggers to exit overbought / oversold conditions.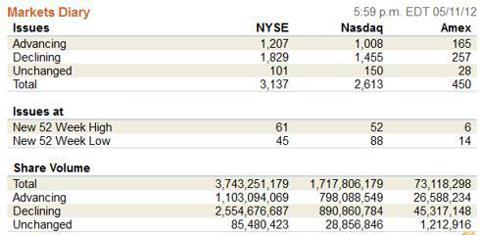 Join the banter on twitter & facebook.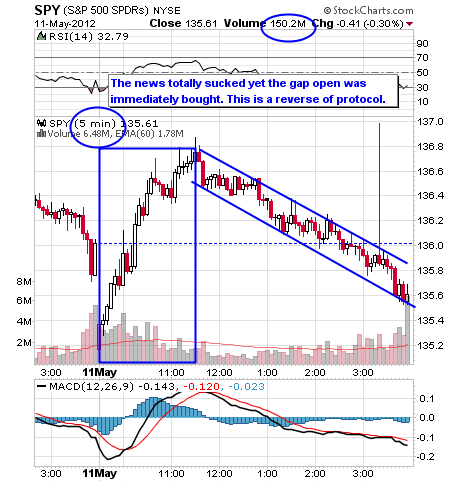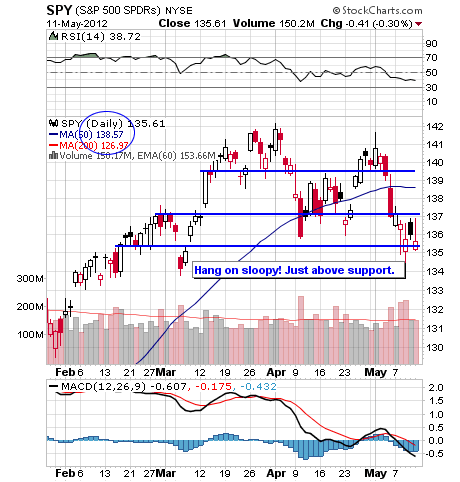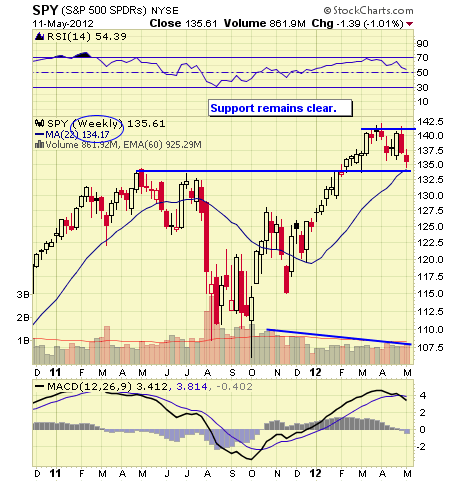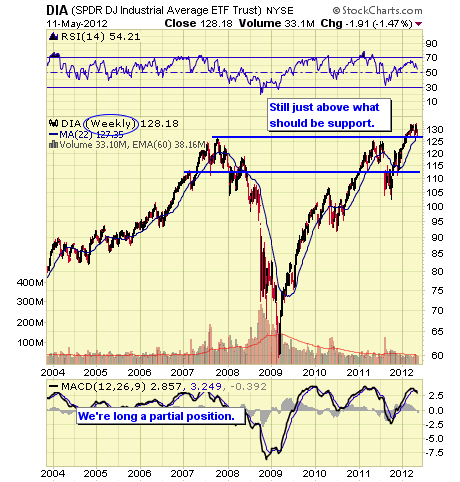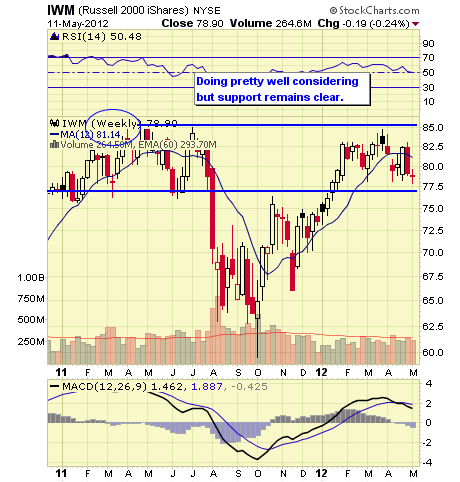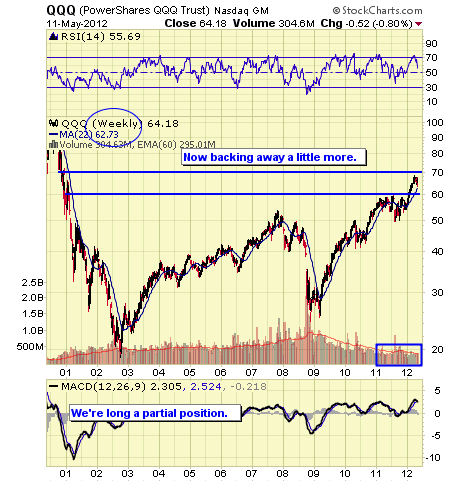 Continue to U.S. Sector, Stocks & Bond ETFs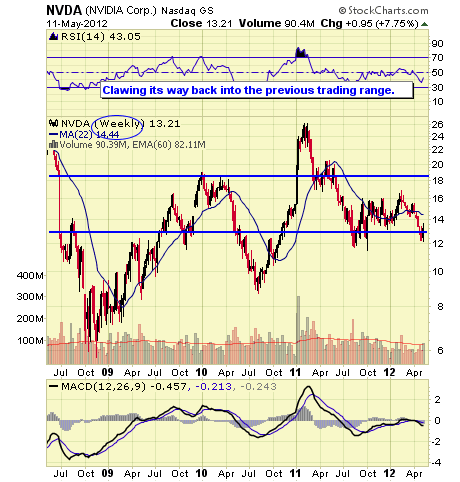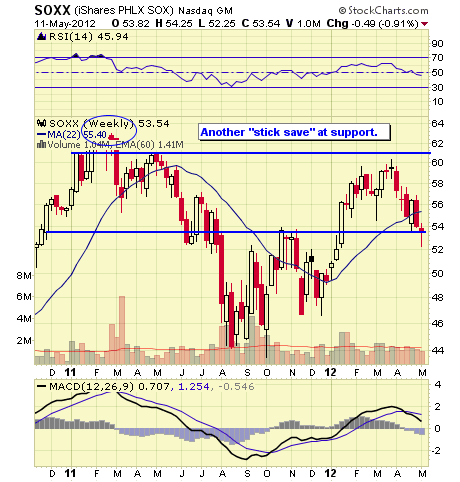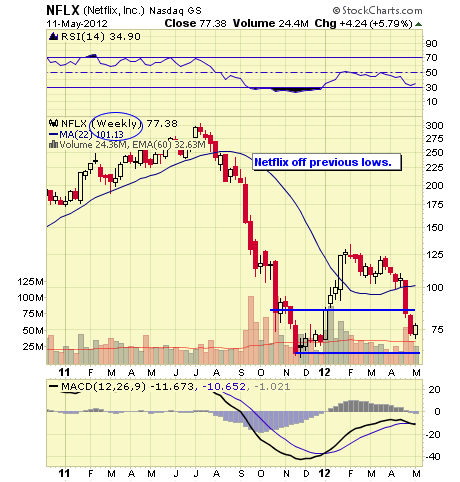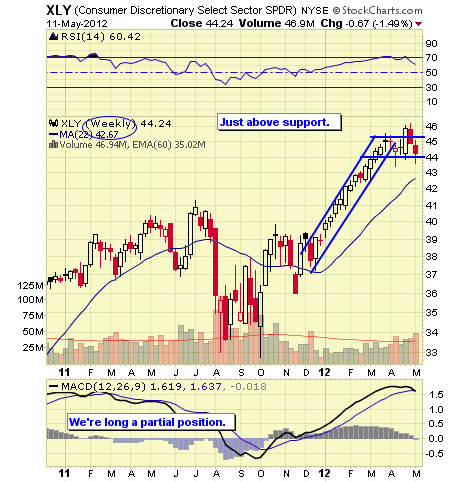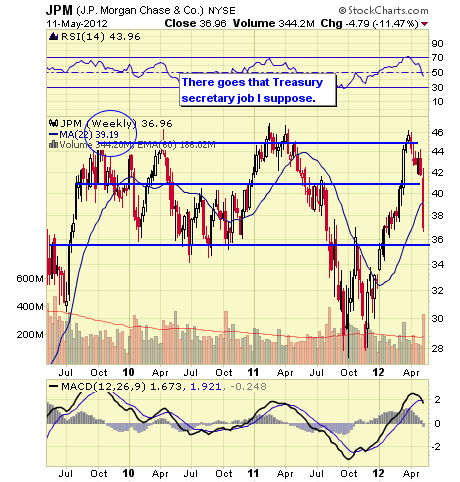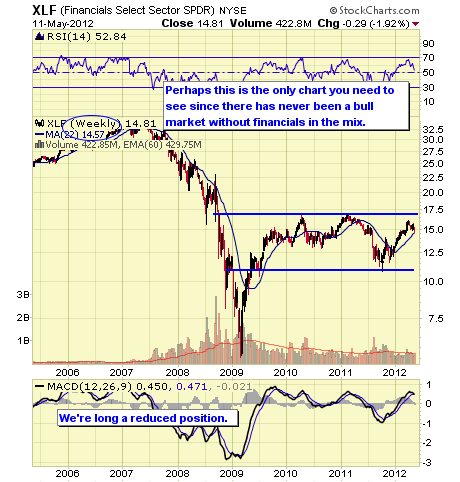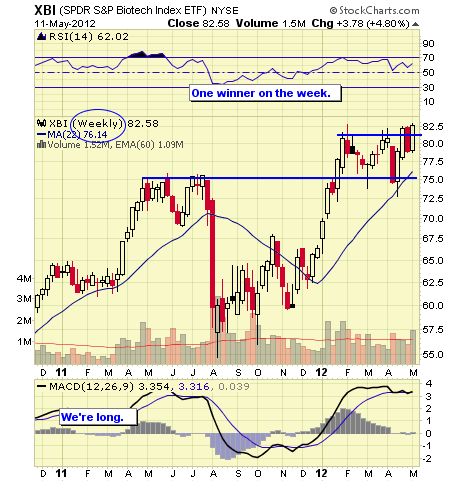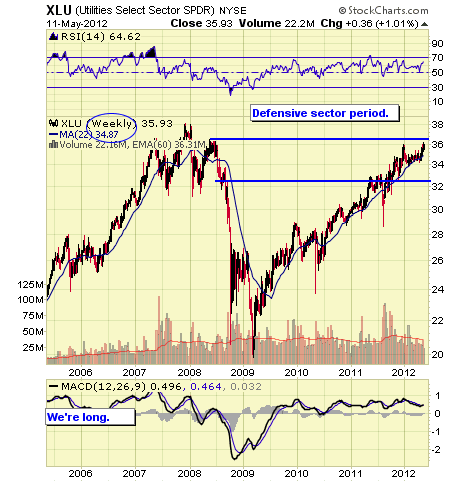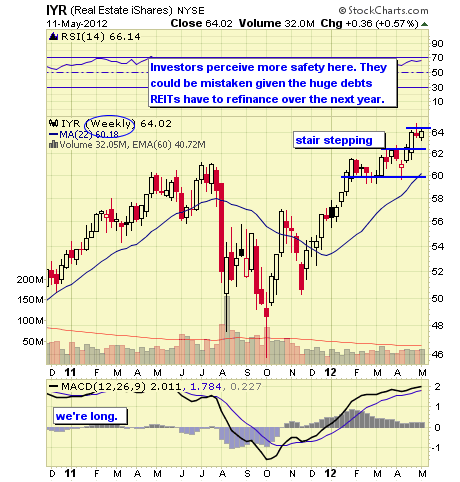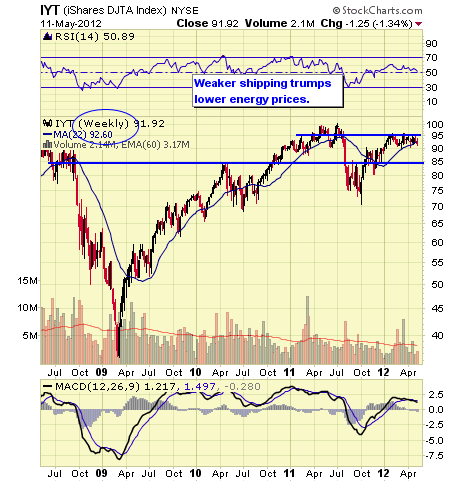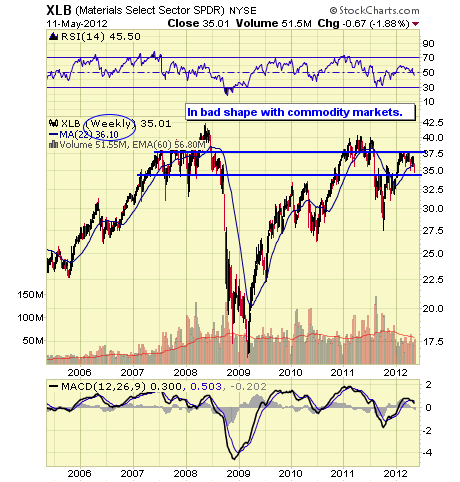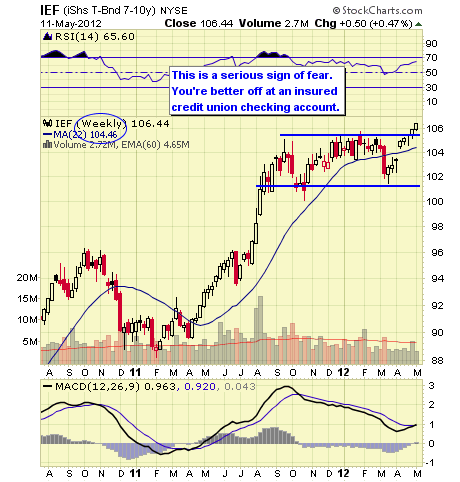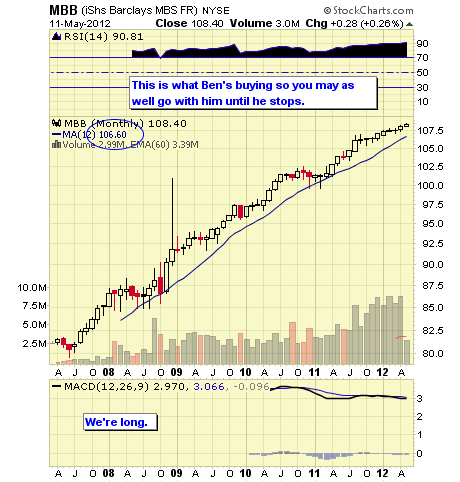 Continue to Currency & Commodity Market ETFs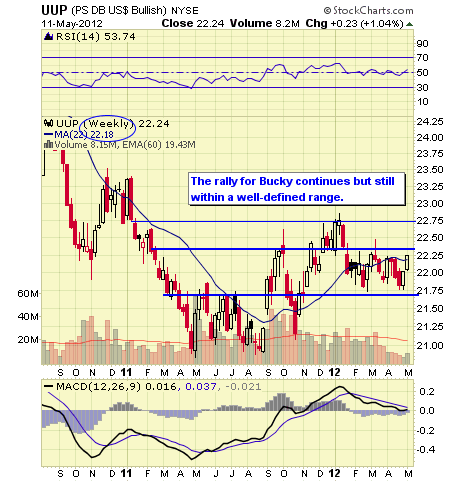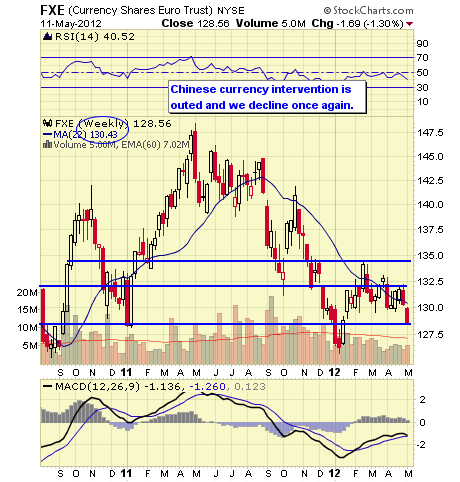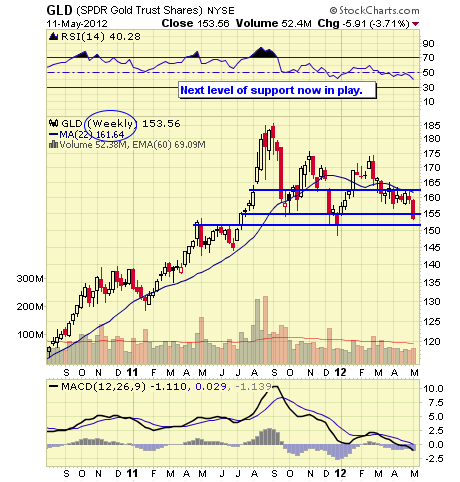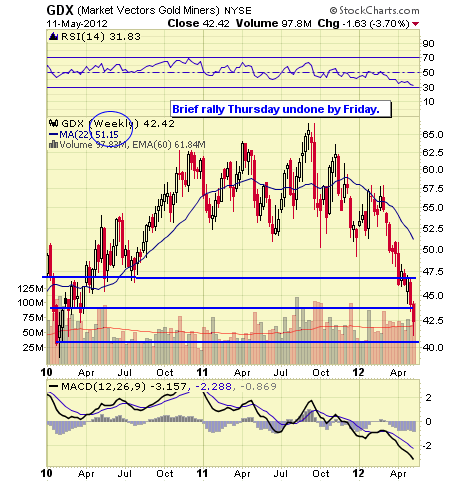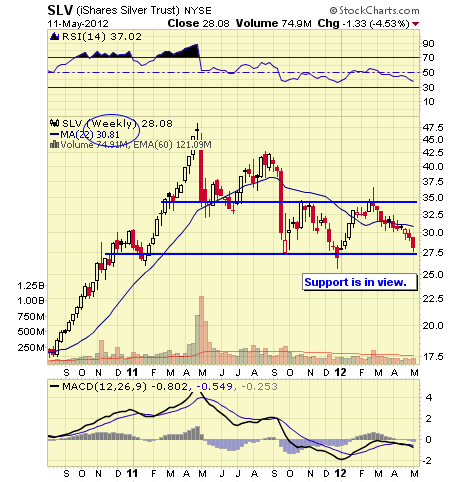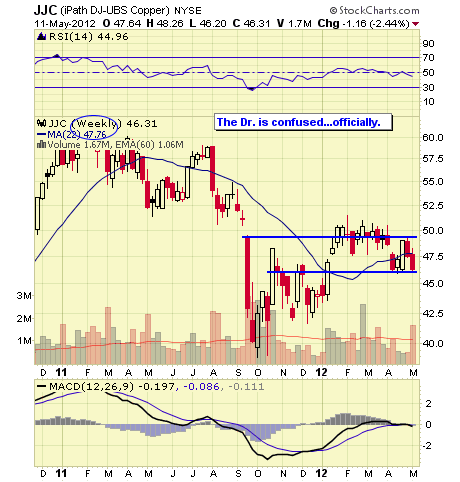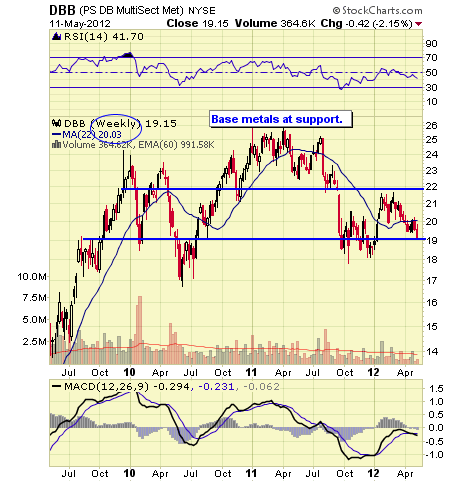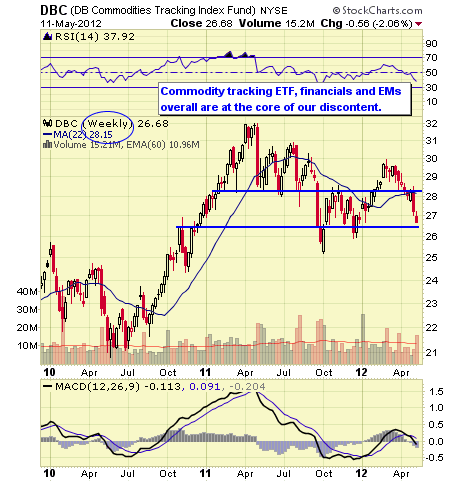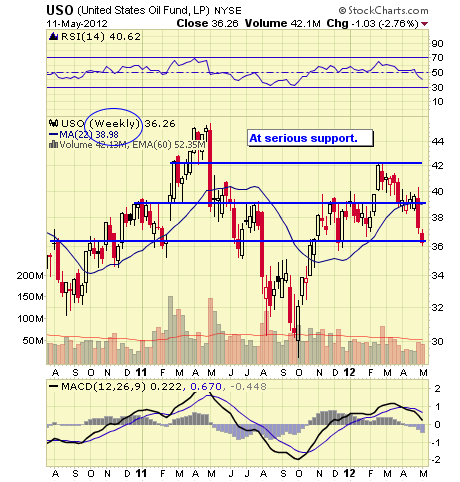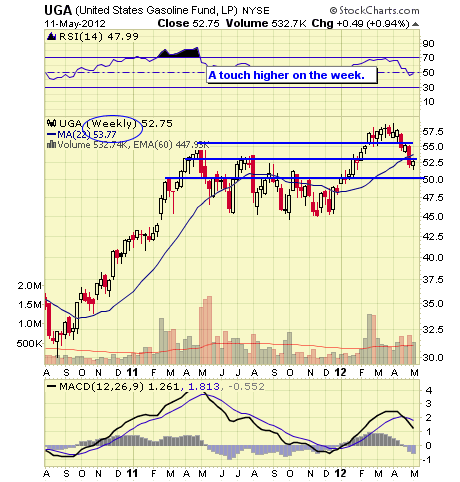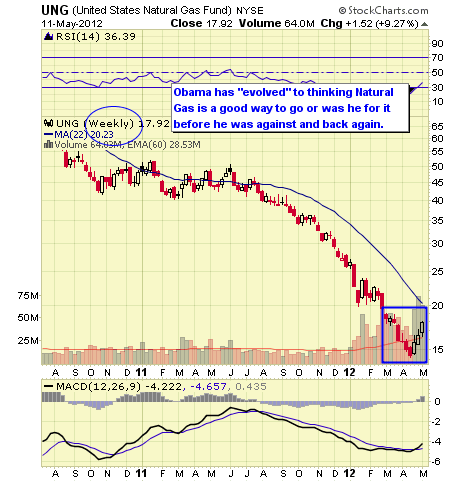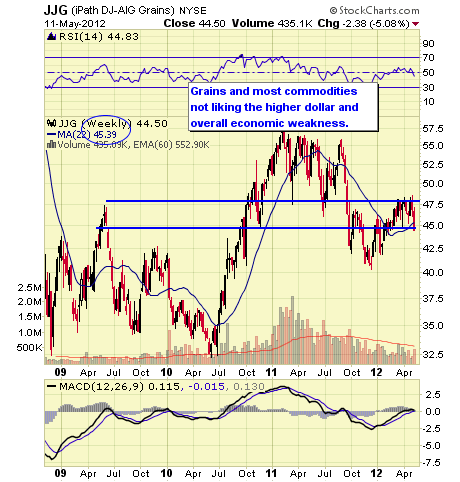 Continue to Overseas Sectors & ETFs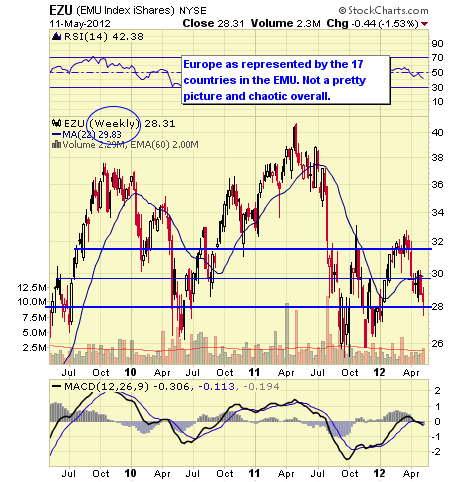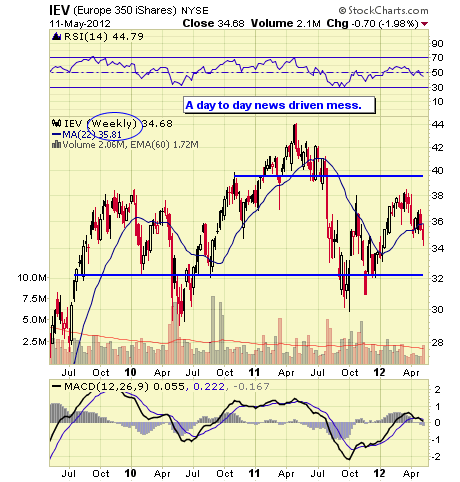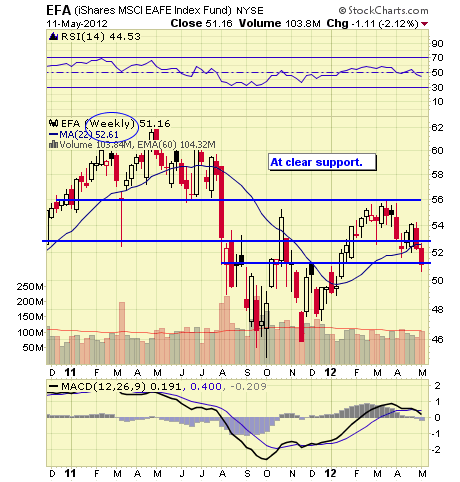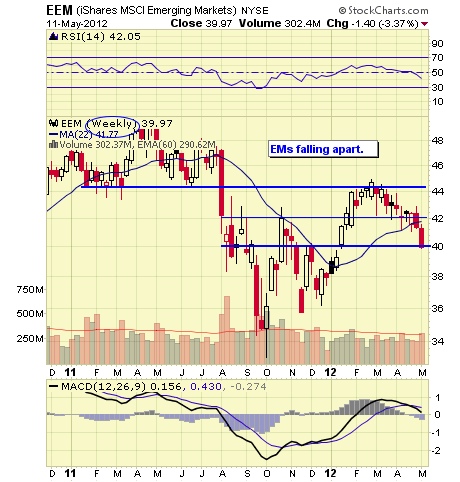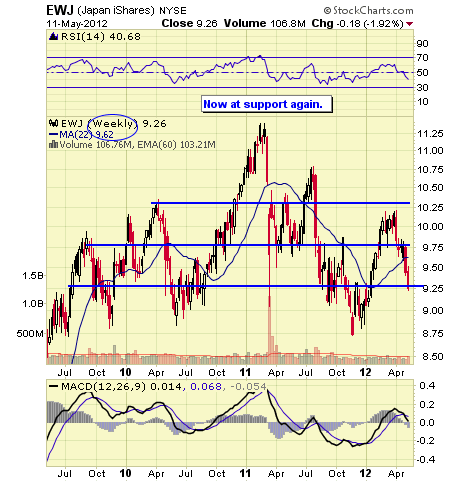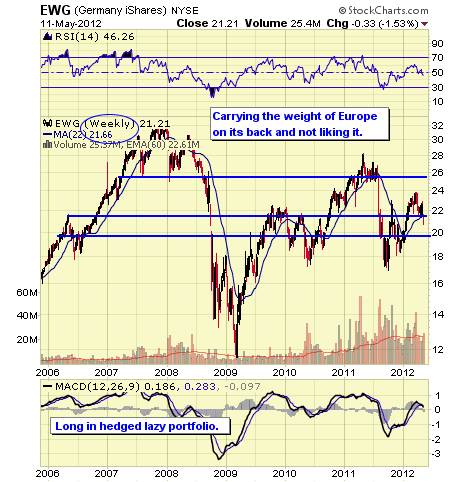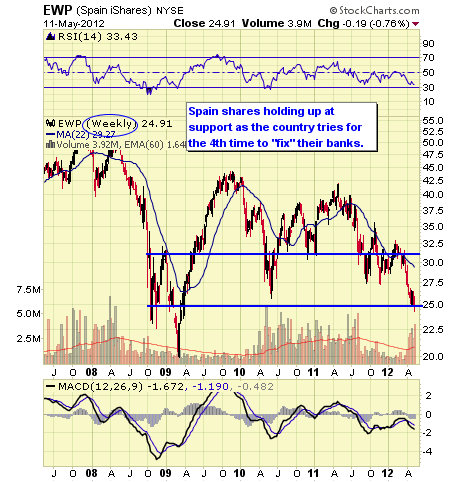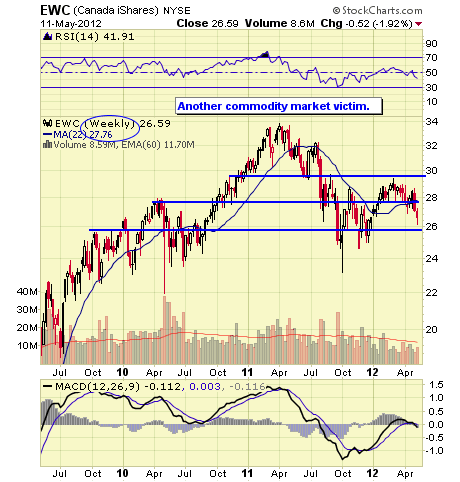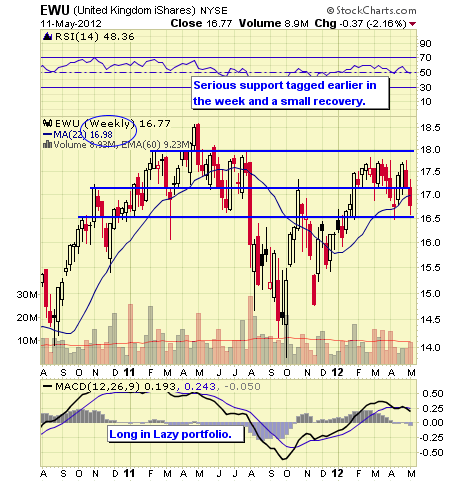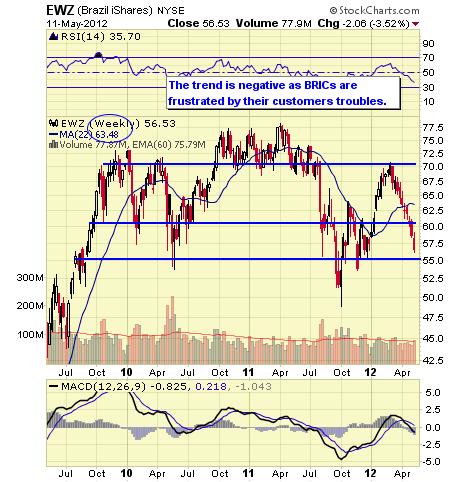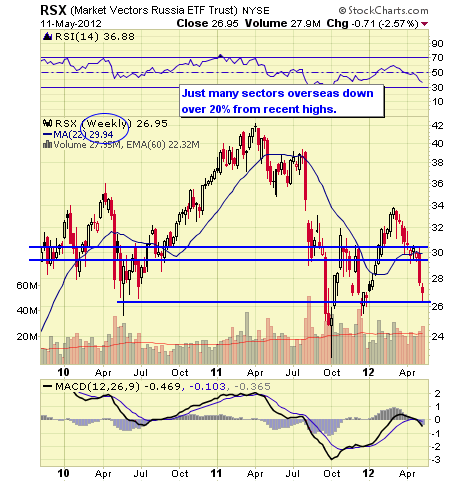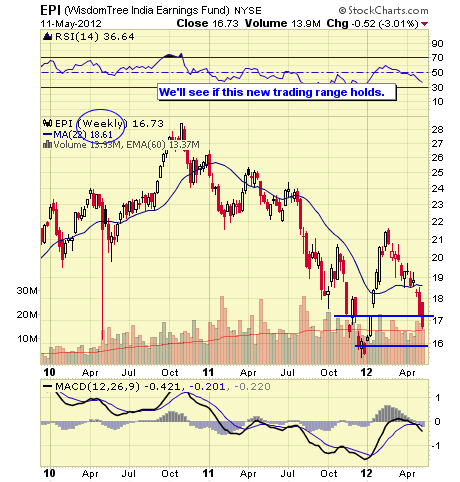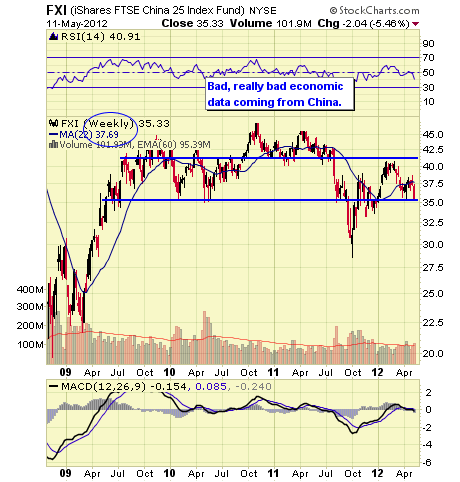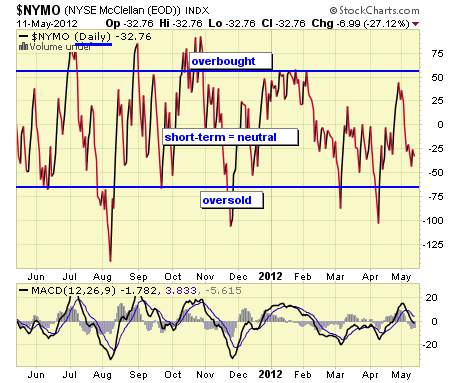 The NYMO is a market breadth indicator that is based on the difference between the number of advancing and declining issues on the NYSE. When readings are +60/-60 markets are extended short-term.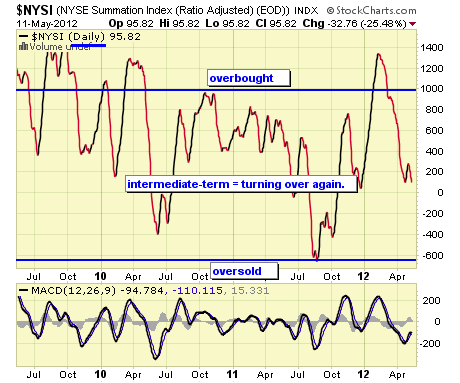 The McClellan Summation Index is a long-term version of the McClellan Oscillator. It is a market breadth indicator, and interpretation is similar to that of the McClellan Oscillator, except that it is more suited to major trends. I believe readings of +1000/-1000 reveal markets as much extended.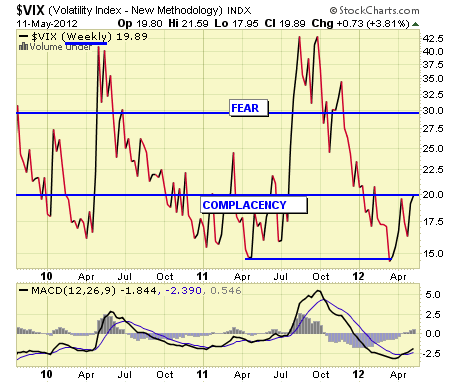 The VIX is a widely used measure of market risk and is often referred to as the "investor fear gauge". Our own interpretation is highlighted in the chart above. The VIX measures the level of put option activity over a 30-day period. Greater buying of put options (protection) causes the index to rise.
Many important global markets are down between 20-30% from their early May highs. At the same time bulls seem unaware and even blasé (VIX) about it. Today's market action was not natural. Previous days with this horrible news backdrop would sell-off early and then rally late. But from the opening bell, bulls were buyers which are the reverse of typical behavior. Am I suspicious? Yes. Does it matter? Not really.
Earnings are coming in but not impressing overall. It's a troubling day when Netflix and Nvidia are bullish headliners. The majority of earnings have been released and future results will be dominated by retailers.
Economic data next week will feature: Tuesday, Retail Sales, Empire State Mfg Survey and Housing Market Index; Wednesday, Housing Starts, Industrial Production and FOMC Minutes; Thursday, Jobless Claims, Philly Fed Survey and Leading Indicators. There should be plenty to trade off these reports.
Let's see what happens.
Disclosure: I am long MGV, BND, BSV, VGT, VWO, VNO, IAU, DJCI, DJP, VMBS, VIG, ILF, EWA, IEV, EWC, EWJ, EWG, EWUS.