Fed Minutes revealed nothing new although some Fed members suggested more stimulus could be needed. Economic data in the U.S. was decent overall as Industrial Production (1.1% vs .5% exp. & prior -.6%) improved and beat; Housing Starts (717M vs 690M exp. & prior 699M) improved but New Permits (715M vs 705 exp. & prior 769M) declined 7%. Curiously New Permits in just the northeast declined 20%.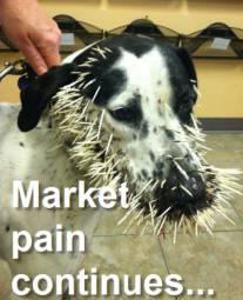 Earnings news from retailers overall was poorly received from Staples (NASDAQ:SPLS), Abercrombie & Fitch (NYSE:ANF) and J.C. Penney (NYSE:JCP) continued to weigh on the sector.
Meanwhile in the eurozone the set-up for a Greece exit continues to build. The ECB has stopped lending to some Greek banks while ECB head Draghi stated, "there are limits to what we would do to save Greece." At the same time Greece announced elections for mid-June giving us a month of more drama.
Stocks in the U.S. overall are still weak and led lower by Financials (NYSEARCA:XLF) and especially Materials (NYSEARCA:XLB). Even mighty Apple (NASDAQ:AAPL) is falling sharply dragging heavily weighted tech sectors (QQQ & XLK) lower overall. With Facebook's IPO coming after the close Thursday perhaps investors are making some room to add it. Underwriters are calling-in all debts from clients to buy the stock or be shut out of future deals. For many clients there is a 180 day hold on selling IPO acquired shares.
The dollar (NYSEARCA:UUP) continues to maintain its recent strength while gold (NYSEARCA:GLD) and other precious and base metals. Oil (NYSEARCA:USO) continued to decline while Treasury bonds (EIF) rose. However, high yield/junk (NYSEARCA:HYG) bond prices are starting to is starting to decline which is not a good sign.
Volume has continued to rise as distribution continues and markets remain more oversold. Breadth per the WSJ was negative once again. Premium members to the ETF Digest receive added signals when markets become extended such as DeMark triggers to exit overbought / oversold conditions.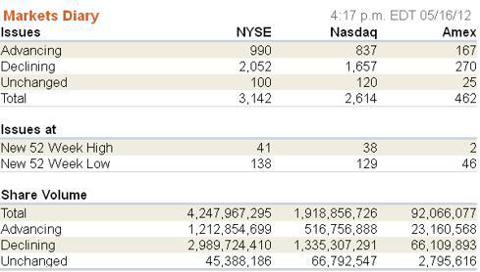 Join the banter with us on twitter and facebook.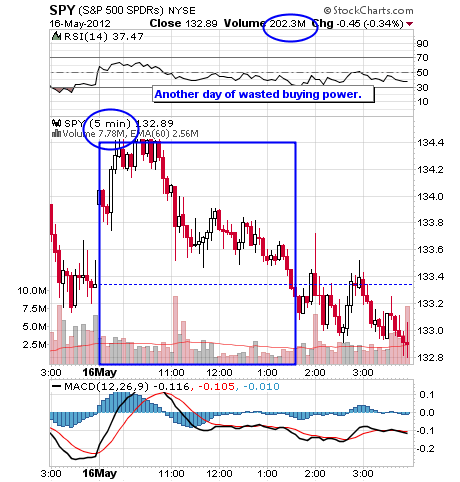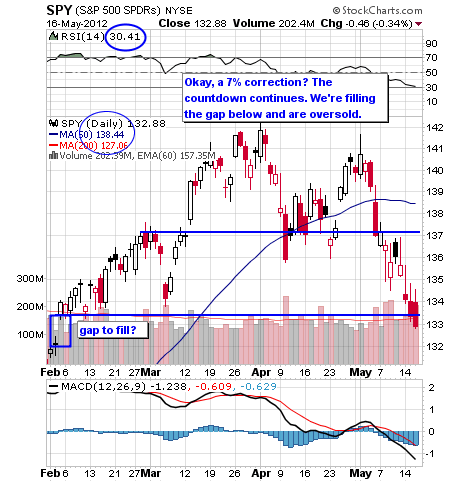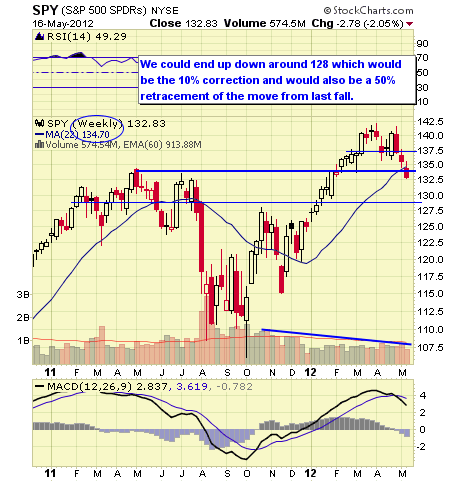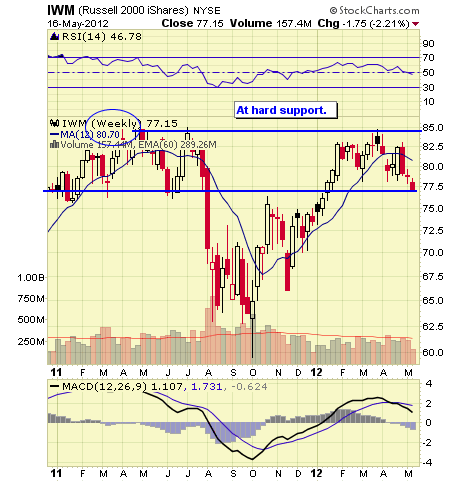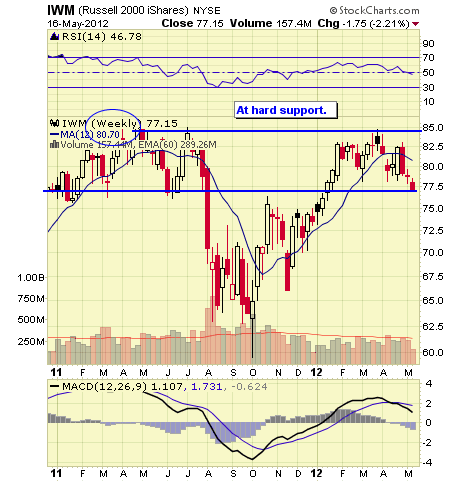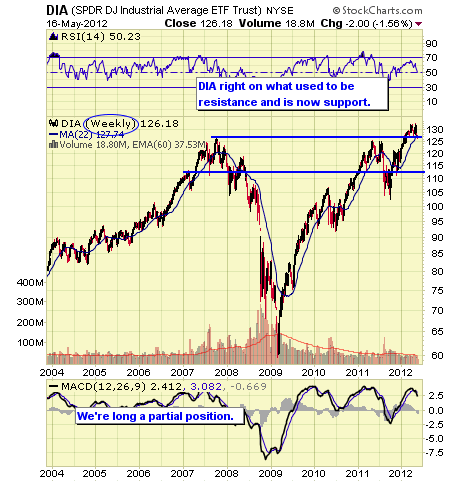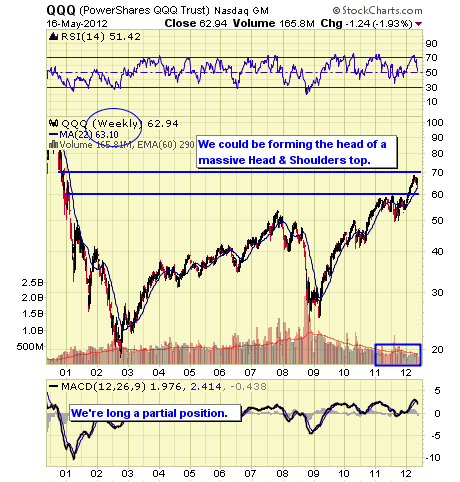 Continue to U.S. Sector, Stocks & Bond ETFs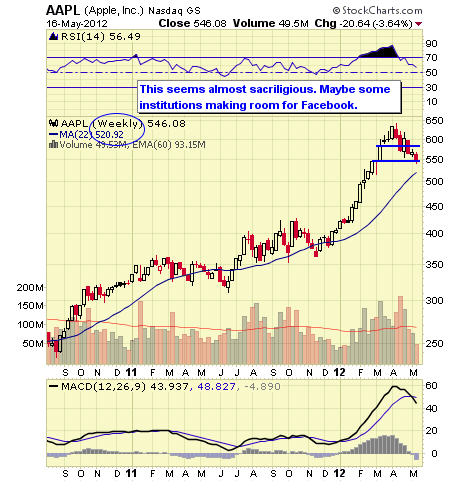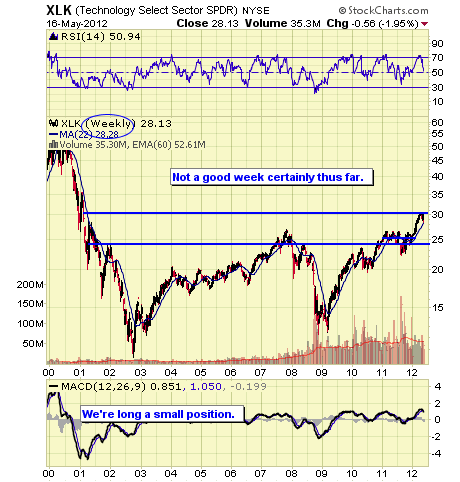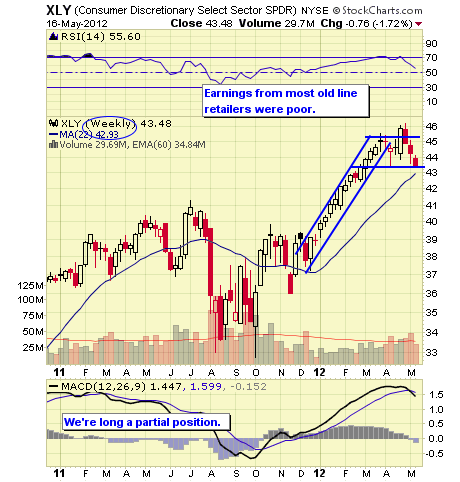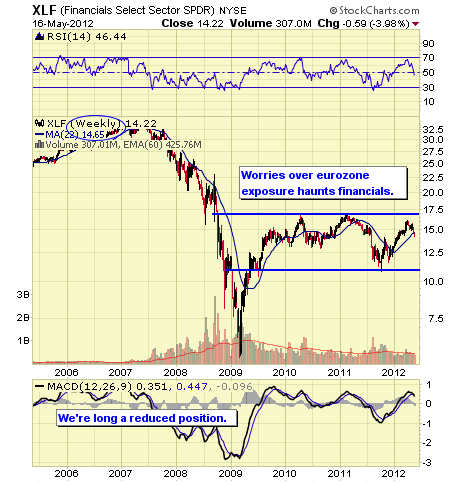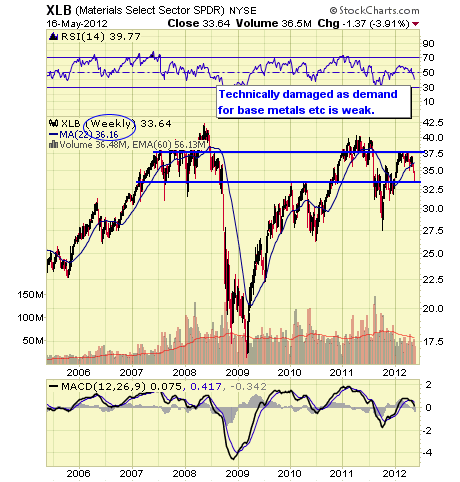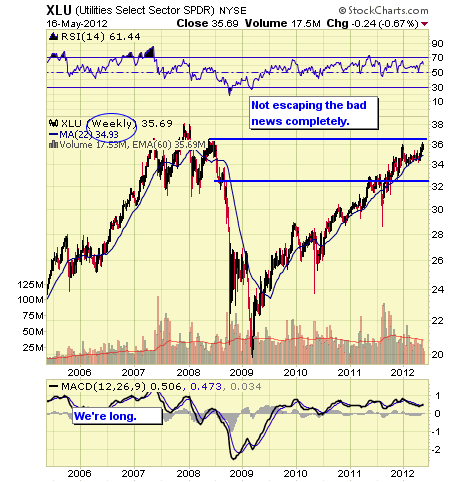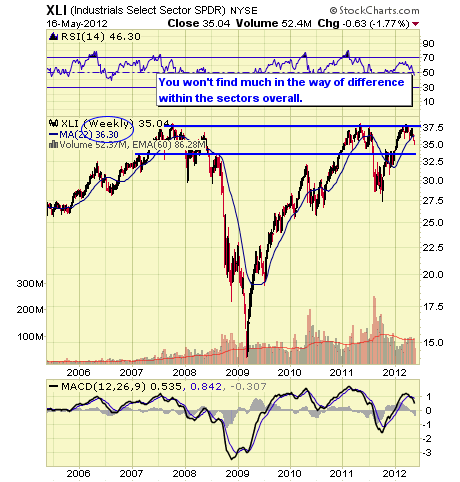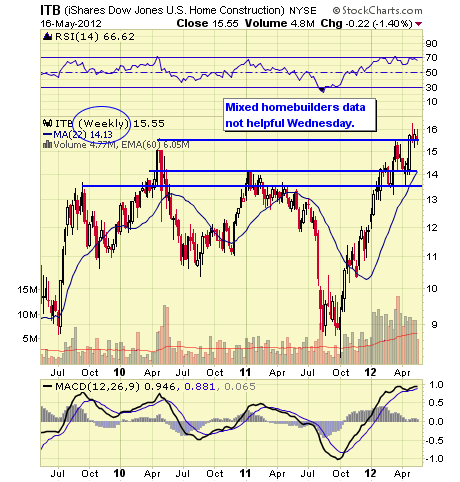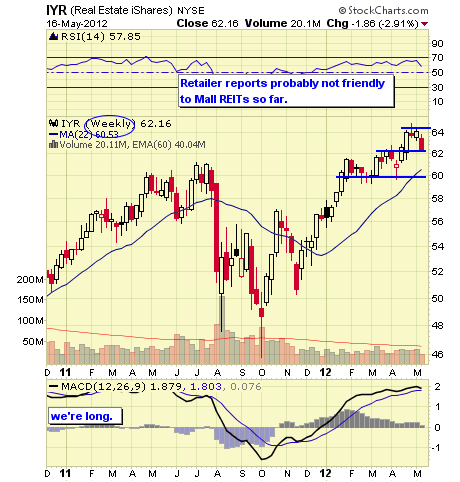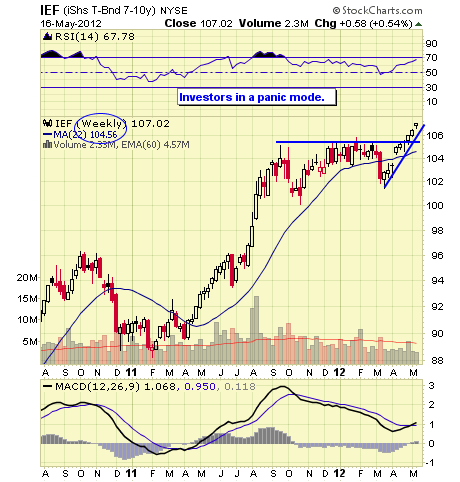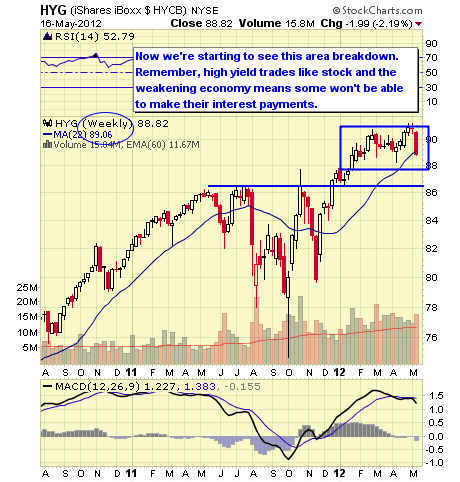 Continue to Currency & Commodity Market ETFs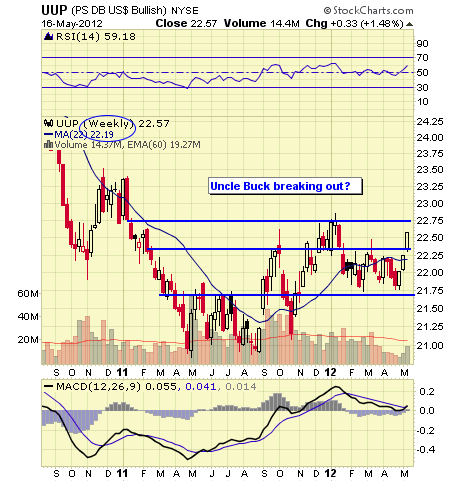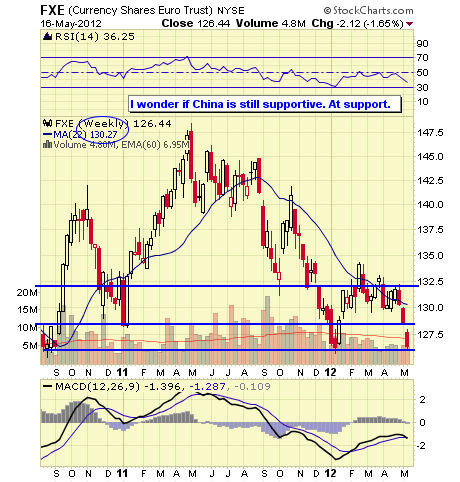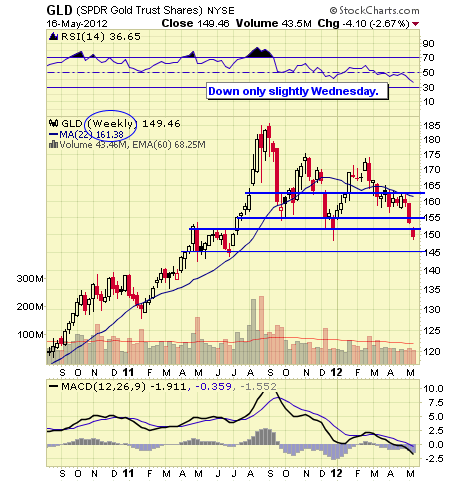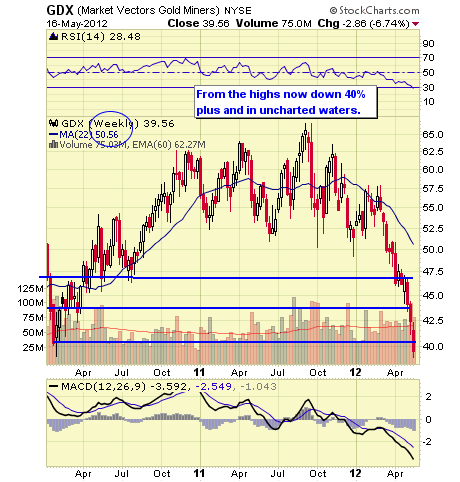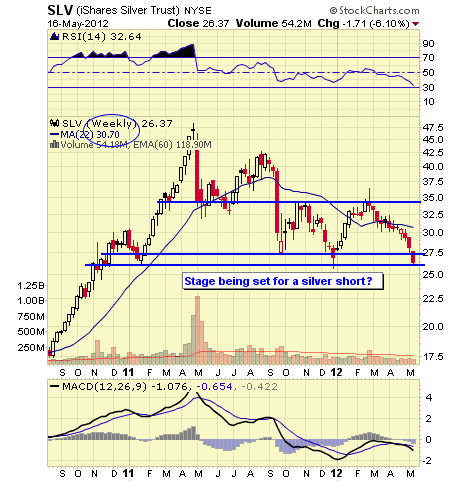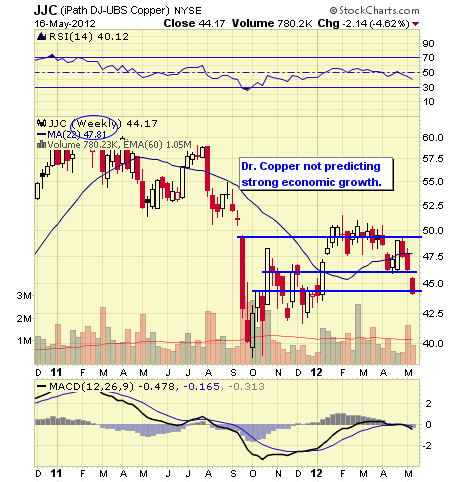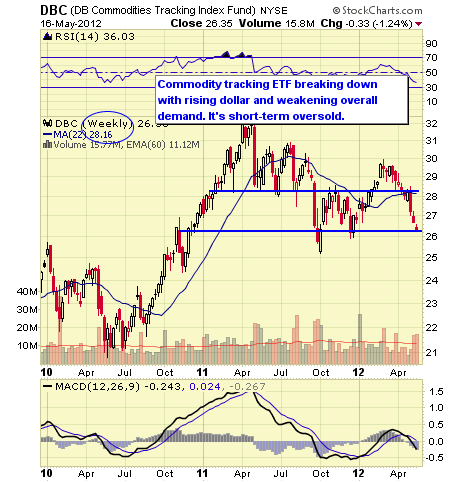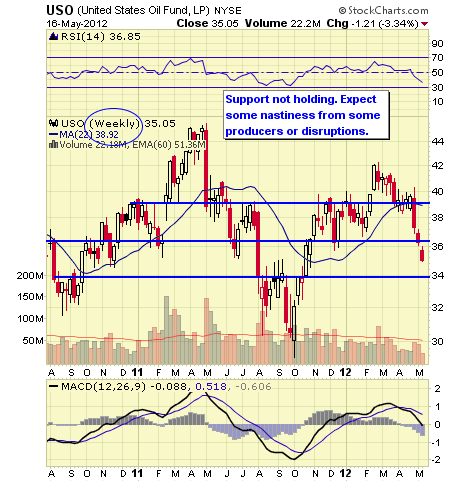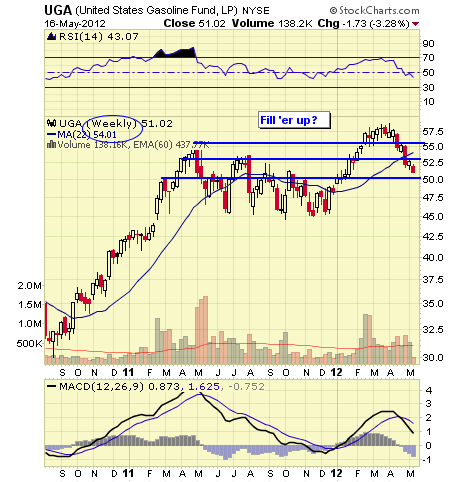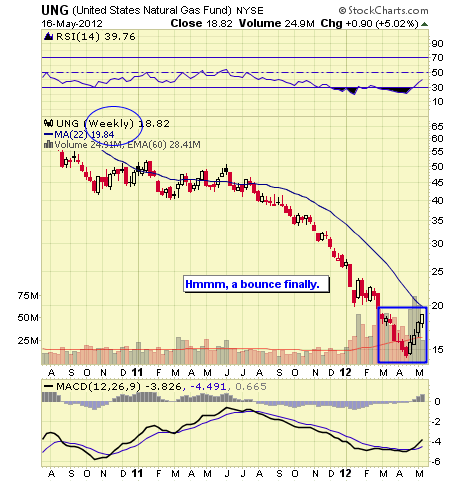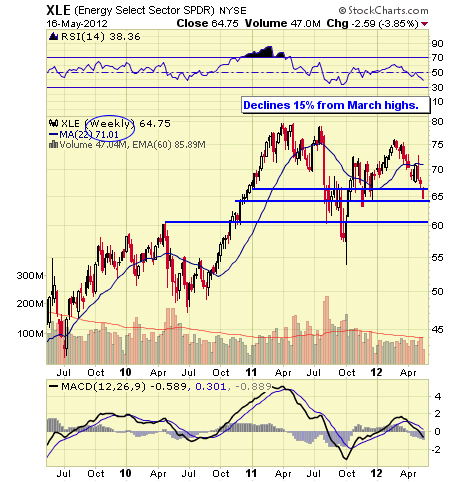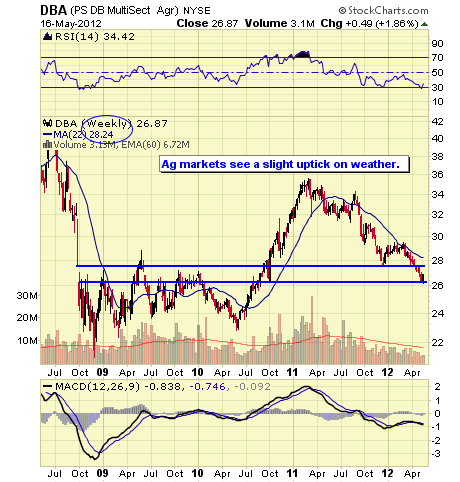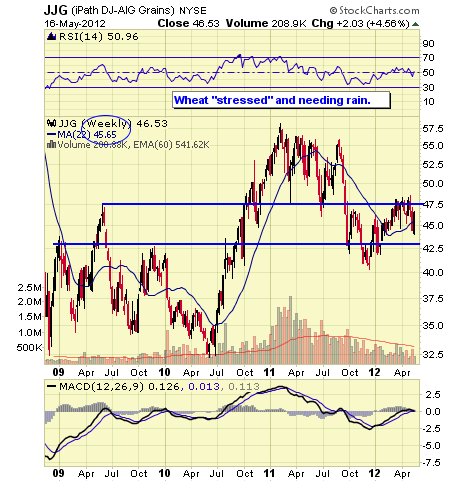 Continue to Overseas Sectors & ETFs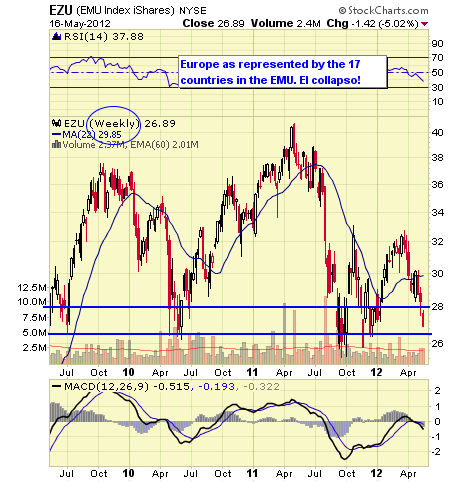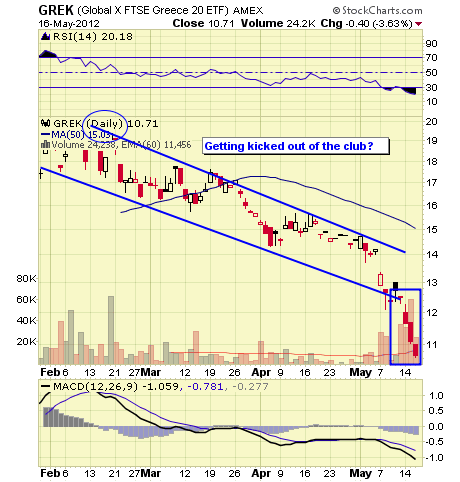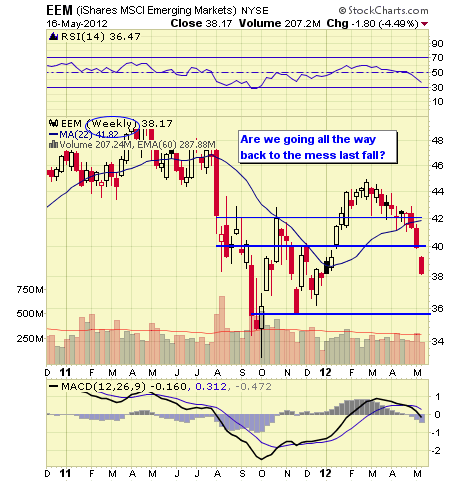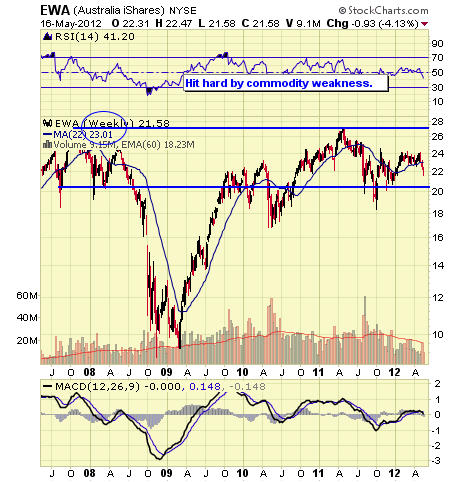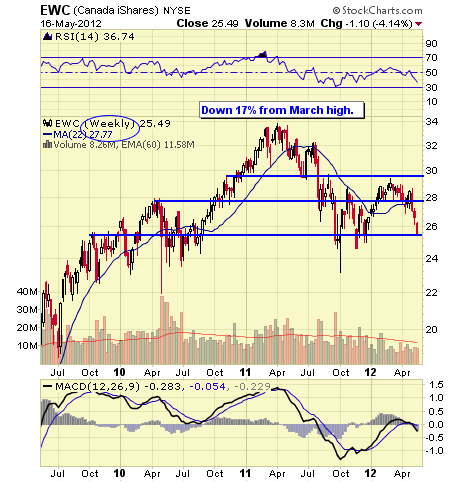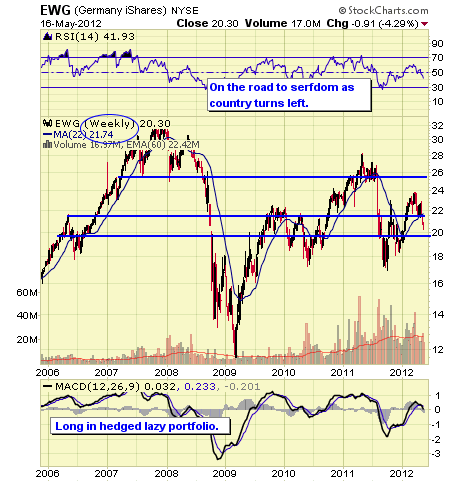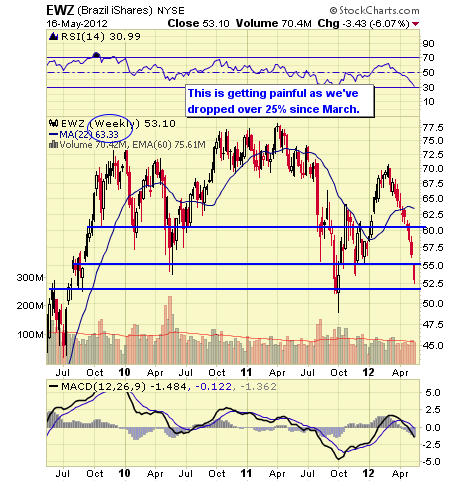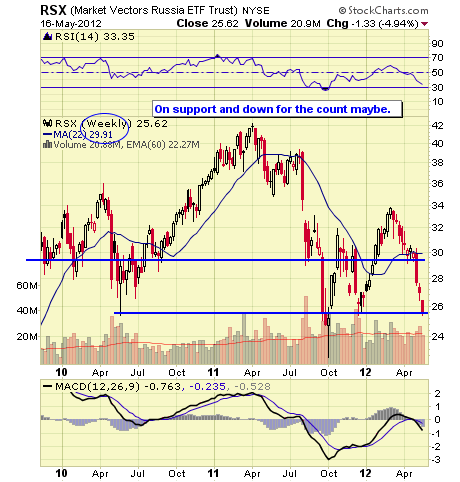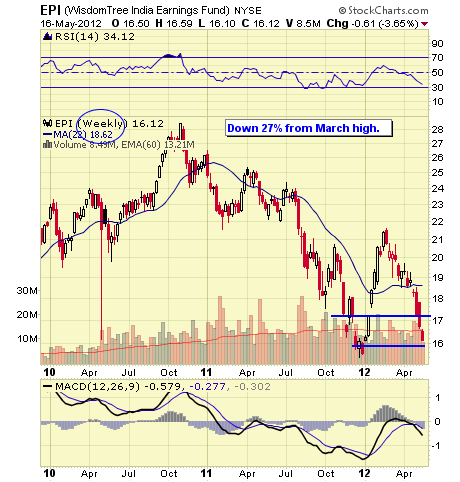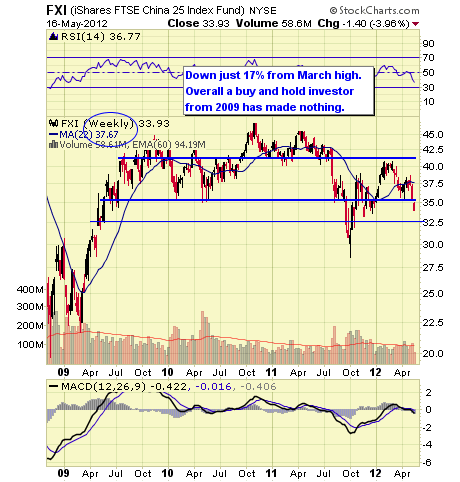 The NYMO is a market breadth indicator that is based on the difference between the number of advancing and declining issues on the NYSE. When readings are +60/-60 markets are extended short-term.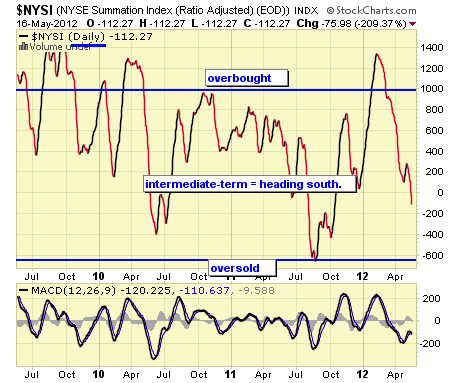 The McClellan Summation Index is a long-term version of the McClellan Oscillator. It is a market breadth indicator, and interpretation is similar to that of the McClellan Oscillator, except that it is more suited to major trends. I believe readings of +1000/-1000 reveal markets as much extended.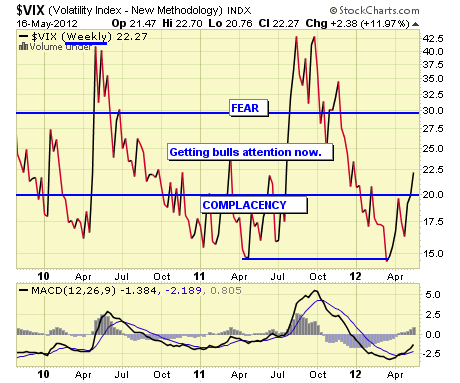 The VIX is a widely used measure of market risk and is often referred to as the "investor fear gauge". Our own interpretation is highlighted in the chart above. The VIX measures the level of put option activity over a 30-day period. Greater buying of put options (protection) causes the index to rise.
U.S. stocks are sending out the same vibes as in late spring 2011. Only now it appears as a slow-motion train wreck ahead. What makes matters worse is an election year ahead which will create even more uncertainty. Obama's budget for 2012 was just voted down in the senate 99-0. How does something like that happen?
Jobless Claims, Philly Fed and Leading Indicators are featured for Thursday. After the close of trading Facebook shares will be sold placed to those who "must" take it.
Taken together, and with markets much oversold, we could rally.
(The image above is from a friend whose dog Onslow met with a porcupine and recovered after the removal of 1500 quills.)
Let's see what happens.
Disclosure: I am long MGV, BND, BSV, VGT, VWO, VNO, IAU, DJCI, DJP, VMBS, VIG, ILF, EWA, IEV, EWC, EWJ, EWG, EWU.