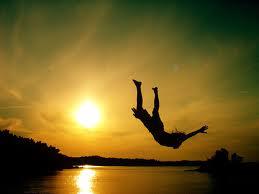 "The dancing was desperate, the music was worse
They bury your dreams and dig up the worthless
Goodnight, God bless and kiss goodbye to the earth
The other side of summer"
-"The Other Side of Summer" by Elvis Costello
I'm a rabid, psycho, Elvis Costello fan. This song is probably in the top 50 of my favorite EC songs. It's an apocalyptic vision of a violent, chaotic, and vapid Hollywood. However, you could apply it to the present state of the stock market. And as summer swiftly approaches, things are starting to feel a lot like last summer.
In 2011, the S&P 500 Index began the year at around 1275. By mid-May of that year, it had risen to nearly 1360. Everyone was feeling giddy about an 8.1% move. The hot Internet IPO was LinkedIn (NASDAQ: LNKD), aka Facebook (NASDAQ:FB) for people who can't access Facebook at work, opening up at $83 a share and climbing intraday to a ridiculous $93. Good times. What happened next? Europe. Everyone remembered that Greece was flat broke and would probably end up exiting the common currency. By August, the S&P 500 was -6.7%.
This year is feeling like a repeat. We started the year at around 1257. We breached 1400, have settled back down to the lower 1300's and are now +5.3% year to date. If I had a nickel for every time I've heard the Facebook IPO hyped on the TV, I could sell them all to Kyle Bass for 6.8 cents each. That's pretty good return. Prognosticators continue to bump up the odds of Greece exiting the Euro (y'think?). How're things any different? They're not.
The markets are still, and will probably continue to be for a while, stuck in a sideways rut. After a decade, it's a bit annoying. But it's not all bad. Honestly, I've enjoyed the sideways environment. It makes me think and work harder. I'm having more fun in this business than I've had in years! And for the individual investor, it's a great opportunity as well. Studies show that people who make a shopping list when they go to the grocery store spend less and are healthier. Take this approach to buying stocks. As news headlines get weird, and they will, make a wish list. Set mathematical targets for things like price (duh!), P/E, and yield. Here are a few names you might consider.
General Electric (NYSE: GE) - The stock trades around $19 with a forward P/E of 12ish and a 3.5% dividend yield. All in all, not a bad price for a huge business that has decided to focus again on what it does best: choo choo trains, turbines, jet engines, medical imaging systems and .... surprise, as the world grows, so does GE. If you like, keep an eye on it; if we get some more pull back in the market, nibble when the yield starts creeping toward 4%.
ConocoPhillips (NYSE: COP) - Huge oil company. Flush with cash after spinning off the thin margined refining business (NYSE:PSX). The price of COP shares was reduced proportionally. At about $52 and a forward P/E of less than 8, shares trade right at book value and yield 4.9%. But the pundits say, "The price of oil is going down". I'll do my Dick Cheney impression: "So." The world needs to move. The world needs oil. This is a great company, cheap.
Dow Chemical (NYSE: DOW) - From Scrubbing Bubbles to dry cleaning solvent, the folks at Dow prove that we can live better through chemistry. Close to $30 a share. Forward P/E around 9 and the yield has recently touched 4%. That's a great big, high quality name.
I know I've written about these names in the past. But they work and they're priced more reasonably than a few months ago. Again, if you're cheap (like I am), wait for some more weakness. You'll probably get some better fills. It's always okay to buy quality on sale. And please, FOCUS ON YIELD. You deserve to get paid.
If you believe in equities, and these days it takes a bit of intestinal fortitude to believe, this is a good time. Don't let the market spoil your summer.
Disclosure: I have no positions in any stocks mentioned, and no plans to initiate any positions within the next 72 hours.