Let's be clear, only two things mattered all of this past week. JP Morgan Chase (NYSE:JPM) and Face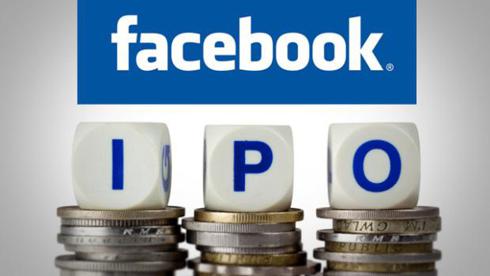 book (NASDAQ:FB).
The derivative story was the nervousness as the first trades of the Facebook IPO were indicating at about $45, but then trading was delayed well past the time that humans had expected the electronic market to do what it does so well. Match buyers and sellers and execute trades. Even having BATS as the backup exchange didn't seem to help very much at the basic task that made humans superfluous.

Humans though, to their discredit, had also expected much more than $45 at the open.
Of course, the fact that traders weren't able to confirm their market trades in Facebook for an hour or more didn't ingratiate the flawless NASDAQ system to many. This all gave new definition to the "blind pool." As David Faber of CNBC reported that the NASDAQ system was clogged with orders, to me it sounded like a perfect opportunity to cash in some of those Groupon (NASDAQ:GRPN) colon cleanse coupons, in what would be a perfect example of the kind of symbiotic relationships that Facebook could use to monetize its service.
My first thought, after all of the hype, was that at a first trade price of about $42, Facebook might just be ripe, at such a bargain price for an activist shareholder or a share buyback, or even going the private equity route. Where were the Barbarians when you really needed them? Facebook insiders likely looked at their wrist bands and wondered "WWPPD" What Would Pete Peterson Do? They probably felt validated by their decision to sell. Clearly, the answer, as it was for the Blackstone Group (NYSE:BX), was to sell those much hyped shares.
In my wildest dreams, I would have thought by the closing bell I would have only one of the headline grabbing stocks remaining in my portfolio. In those same dreams I was swimming in IPO dollars and not coins and I sold the Facebook shares when I accidentally high fived my keyboard as the shares hit $85. That's a recurring sort of dream that's based in real life, as I think that was the same way I had ordered my first three overseas brides. Luckily, I don't believe in the double fist bump, as my state doesn't permit sister wives.
If and when I ever do get to sell my shares I think I'll decide whether to complain to E*Trade (NASDAQ:ETFC) about the IPO allocation process after I see what kind of profit I can make on the sale.
If you paid very much attention, the anticipated big pop is not really the way things worked out, as the issuing syndicates were reported to have stepped in as Facebook shares touched the $38 offer price. Poor Morgan Stanley (NYSE:MS) and poor me for owning shares of Morgan Stanley, as a nice bookend to the JP Morgan shares.
While all of this was unfolding it seems that Zynga (NASDAQ:ZNGA) was just testing their new online game, "Haltville," which is such a great adjunct to Zuckville. Zynga had its shares halted for unknown reasons. I only mention Zynga, because my own son purchased shares yesterday.
What made coming to the end of this IPO process so good was that I was finally able to start trading the funds that were being held hostage in my accounts, while awaiting confirmation of an allocation and its size. Once that confirmation was made, it was with great abandon that I engaged in full release.
Full release of funds, I mean. But in what can only be described as a "coincidence," size did matter, as I had enough left over from the unallocated shares to do something meaningful.
Normally, I'd be making these trades on Monday as funds from assigned shares would be available, but as the market came to its close, those trades still look good for Monday, as well.
With money at hand, I set my sights on finally bringing Goldman Sachs (NYSE:GS) back into my portfolio, which may now be a bit overweighted with financials, at this point. At a purchase price of $96.79, the $100 May 25, 2012 call option offered an enticing $1.13/share premium.
Another favorite that I returned to the fold was Sallie Mae (NYSE:SLM). I purchased shares at $13 and sold the $13 June 2012 contracts for $0.44. Historically, the premiums on Sallie Mae shares had been higher, but I still like the value of a 3.3% income stream, in addition to an ex-dividend date sometime in June.
Since return to home seems to be the theme, I added Boeing (NYSE:BA) back at a cost of $70.01, as well and also taking the opportunity to sell the $70 May 18, 2012 option for a premium of $0.27 for the day, with the opportunity to perhaps do it again next week, if unassigned.
Next week's "Double Dip Dividend" play is International Paper (NYSE:IP) which goes ex-dividend on May 22, 2012. It's current price is $28.95 and will offer a $0.26 dividend, as well as a $0.97 option premium for the $29 June 2012 strike or $0.55 for the $30 strike. Hersheys (NYSE:HSY) was a very distant second place choice.
I was not keen on many Momentum plays for next week, other than continuing with silver. However, I would wait for the next big move. If it is downward, either sell ProShares Ultra Silver (NYSEARCA:AGQ) puts or purchase shares. If the move of silver is strongly to the upside, either sell ProShares UltraShort puts or purchase shares. My preference is to go with the AGQ shares, as it alone offers the weekly option.
With some ennui setting in and the realization that there were actually many other stocks than Facebook, it was time to take advantage of expiring options and begin "Collecting Crumbs" on shares of Aflac (NYSE:AFL), Mosaic (NYSE:MOS), ProShares Energy ETF (NYSEARCA:XLE) and even JP Morgan. To add the extra $318 of option premium, I had to put about $215K of shares at risk of being assigned. Sadly, all of those shares are currently losing positions, but just a little bit less so, thanks to those pennies.
I know what you're thinking about that sweet 0.15% return. It's either "that's great" or "that's it?" Still, all were sold in the last four hours of a listless trading session. At least I could use the premiums to purchase almost two months of my own subscription service. That would be a real win-win, for me, anyway.
Traditional Stocks: Goldman Sachs, Sallie Mae, Boeing
Momentum Stocks: ProShares UltraShort Silver ETF or ProShares Ultra Silver ETF
Double-Dip Dividend: International Paper
Remember, these are just guidelines for the coming week. Adjust accordingly and you'll have the makings of a healthy income stream for the week with reduced risk.
Disclosure: I am long MS, AGQ, ZSL, FB, SLM, BA, GRPN, JPM, XLE, GS, MOS. My son is long Zynga