Shares of insurance provider Metlife Inc (NYSE:MET) are down 30% over the past year. However, there are now three reasons to consider MET.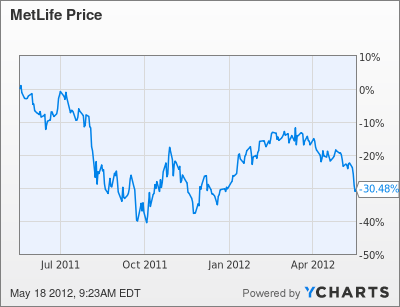 Options Activity
Option Monster reported on the high level of bullish options activity recently: 6,100 June 32 calls were traded. Overall, activity in the name was more than twice the daily average. The large trade likely represents institutional money. Institutional money is usually smarter, thus worth following. In summary, the recent options activity points to upside ahead for MET in the short term.
Valuation
MET trades at 5.5 times forward earnings and a PEG ratio of just 0.62. As shown below, MET is also trading at an all-time low price/book value.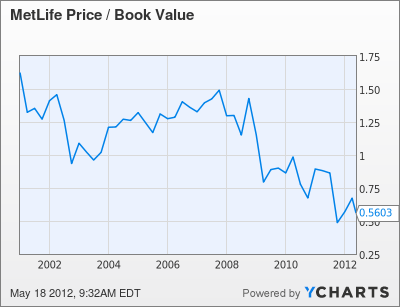 Dividend
Currently, MET pays a annual dividend of 2.4% or $0.74 per share. While this is not a huge dividend, it is still higher than the current yield on the 10-year U.S. Treasury note. As shown by the chart below, MET has shown a willingness to increase the dividend over time.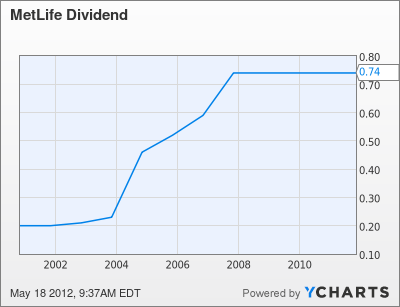 Conclusion
While MET has not been a strong stock over the past year, there are now reasons to consider buying. The bullish options activity, cheap valuation, and solid dividend are all reasons to consider MET.
Disclosure: I have no positions in any stocks mentioned, and no plans to initiate any positions within the next 72 hours.