China reported home prices fell in 46 of 70 districts. Also, auto dealers in China saw car sales come to a screeching halt. They're stuck with inventories. In the U.S. we know auto manufacturers have stuffed the channels to dealers with massive inventory. Given overall market conditions and declining consumer sentiment, perhaps dealers in the U.S. will experience the same troubles. The eurozone continued to show troubles as Moody's downgraded dozens of Spanish banks as if anyone cares anymore.

In other news, did you hear there was a new issue for Facebook (NASDAQ:FB) today? I went out on a limb yesterday wondering if the deal, given terrible overall market conditions, might be a flop. How would you rate it beyond the absurd crowding-out the launch occasioned? CNBC, known for the best hype in the media, now wondered aloud if the deal was "overhyped." That's the sudden change and chameleon-like behavior of the financial media. I guess people looked at the 107 P/E and selling at 26 times sales as chilling, not to mention crummy market conditions overall. The jokes are flying around Wall Street: "face plant book," "fadebook," "fakebook," and so on. Social Media ETF (NASDAQ:SOCL) fell over 3% even though its linked index can't include Facebook for some time. Trading in the stock was chaotic and frustrating for most investors as trade reporting was much delayed, per the Wall Street Journal, as 566 million shares traded.
The euro (NYSEARCA:FXE) rallied toward the end of trading for no particular reason. Perhaps it's just Friday squaring-up, worries shorts might have regarding news from the G-8 or, as has been rumored, the Chinese are intervening to support the euro and their own long positions. Gold (NYSEARCA:GLD) rallied once again; oil (NYSEARCA:USO) fell and other commodities -- (NYSEARCA:DBC) and (NYSEARCA:JJC) -- were again weak. Bonds (NYSEARCA:IEF) and (NYSEARCA:TLT) remained safe haven sectors despite negative current yields.
Stocks were hard hit once again as the extreme nature of oversold conditions builds. May has been like a slow-motion train wreck as we may perhaps exceed normal correction levels. Volume picked up and breadth, per the Wall Street Journal, was negative once again. We're now extremely short-term oversold.
Premium members to the ETF Digest receive added signals when markets become extended such as DeMark triggers to exit overbought/oversold conditions. Join the banter with us on Twitter and Facebook.
Click to enlarge image.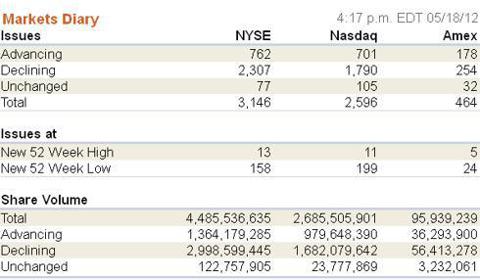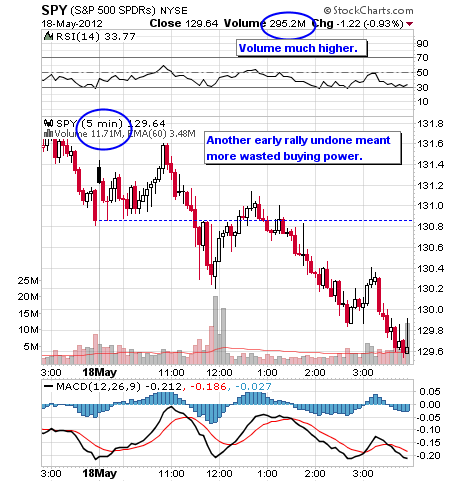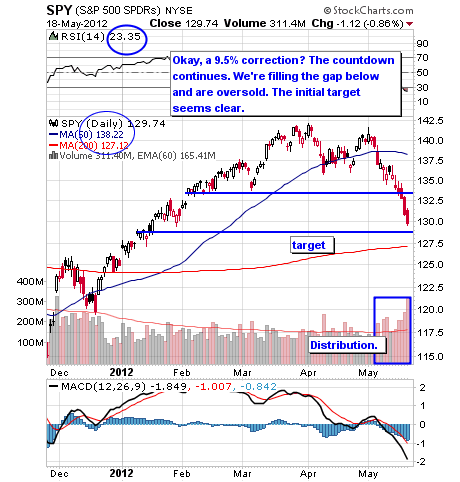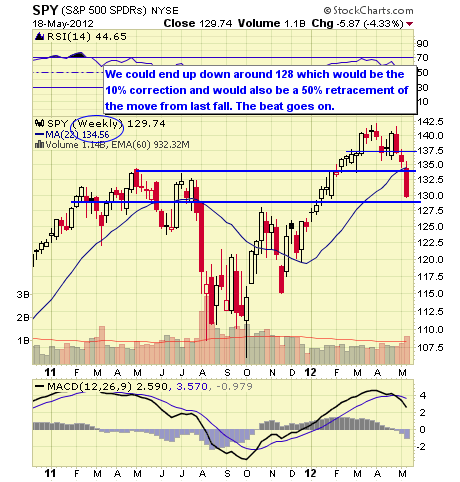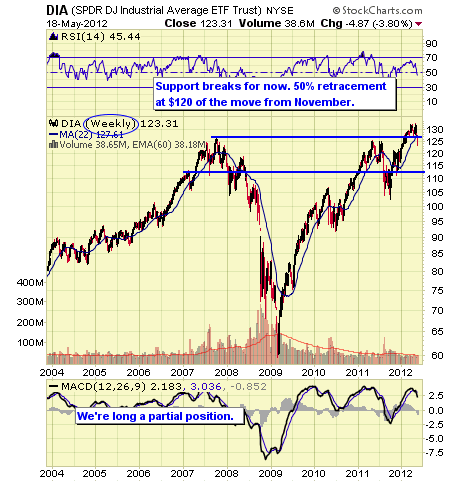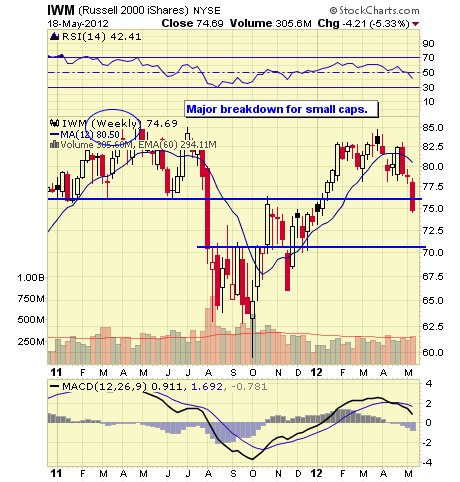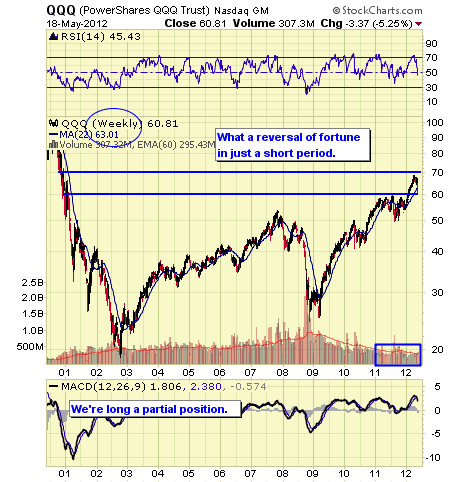 Continue to U.S. Sector, Stocks and Bond ETFs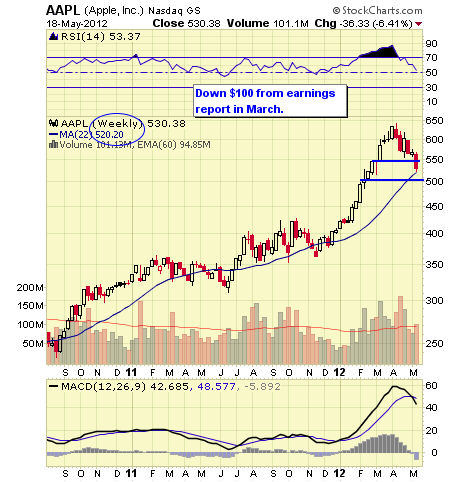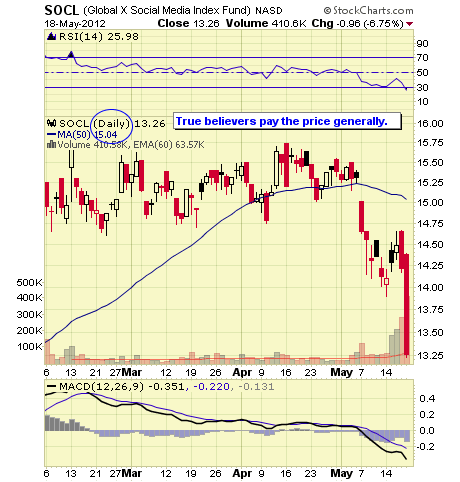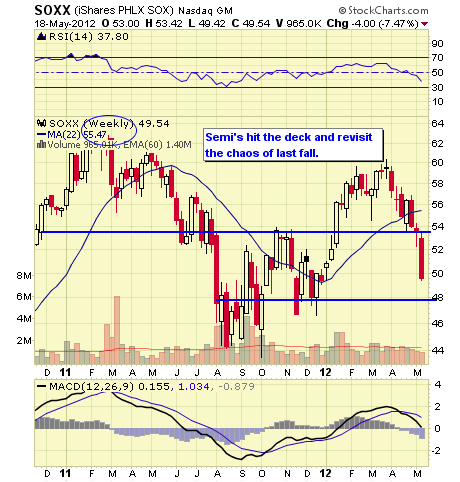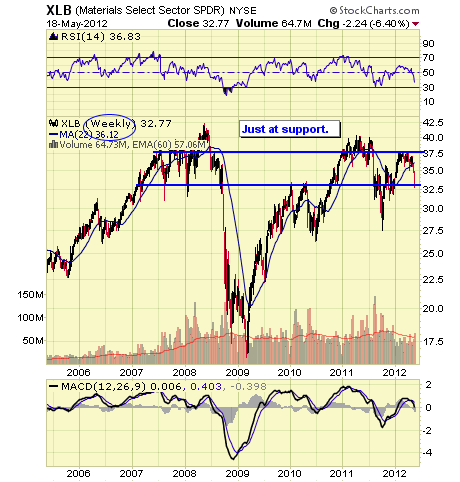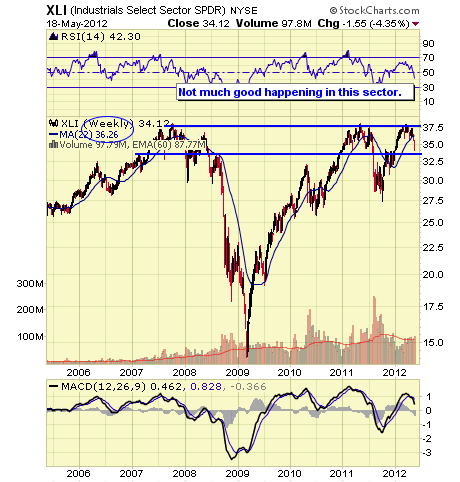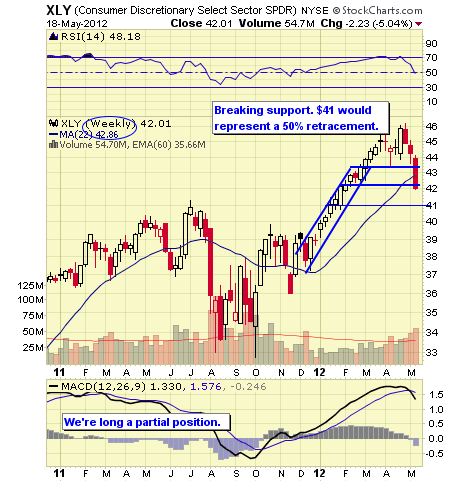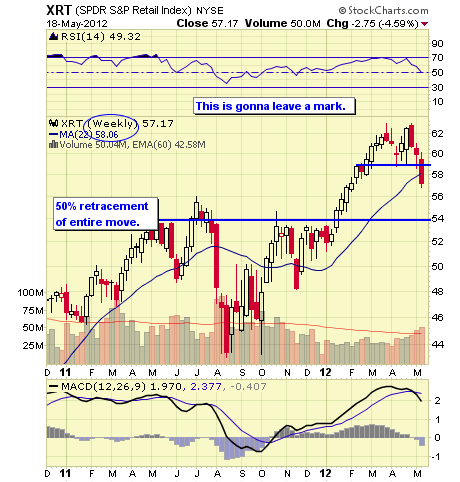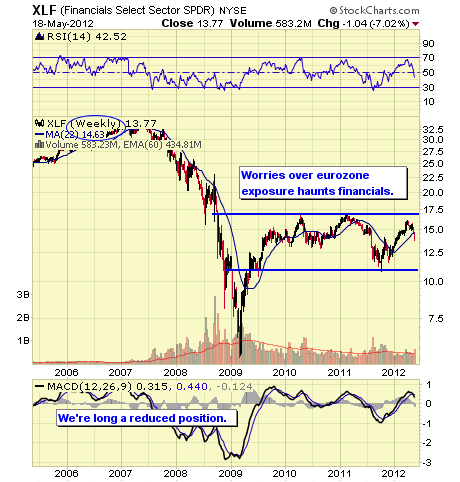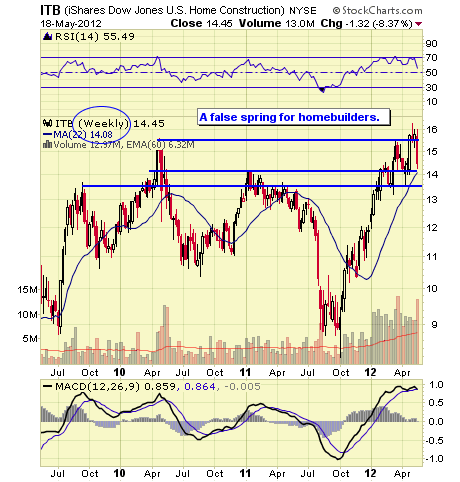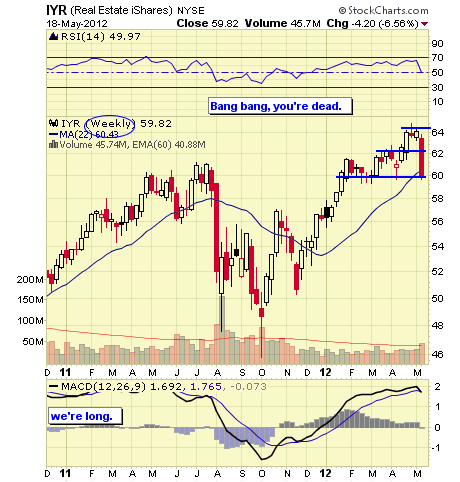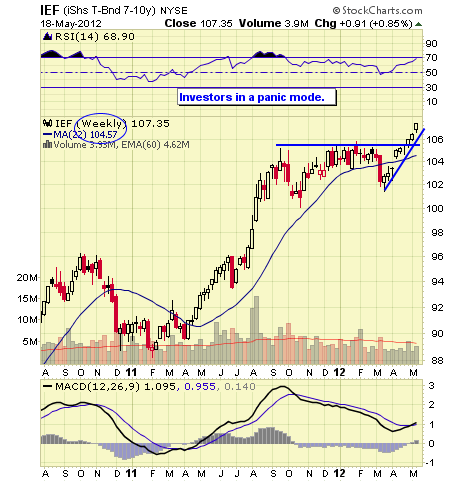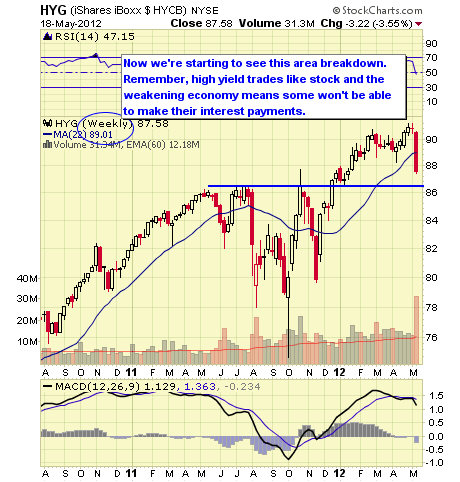 Continue to Currency and Commodity Market ETFs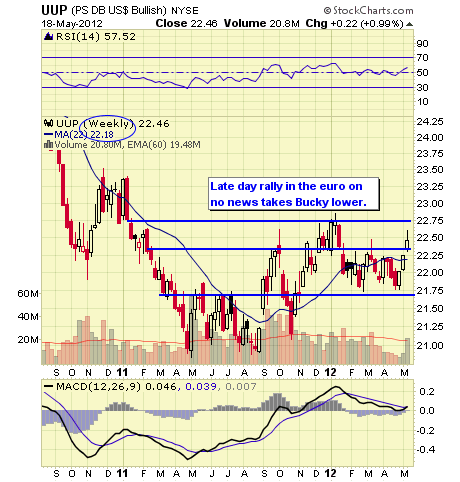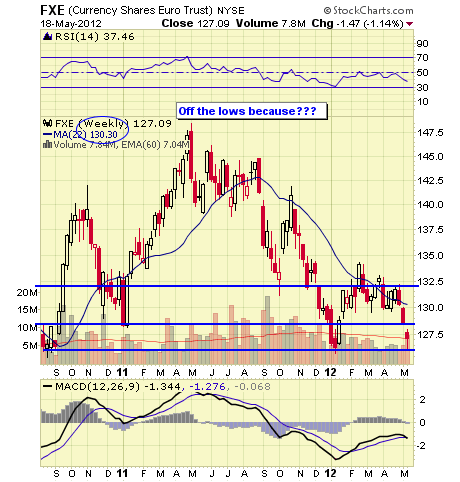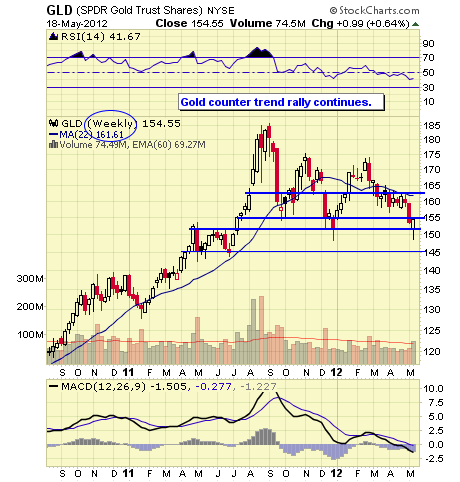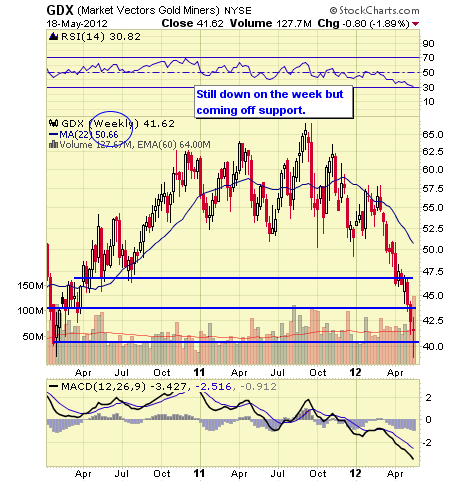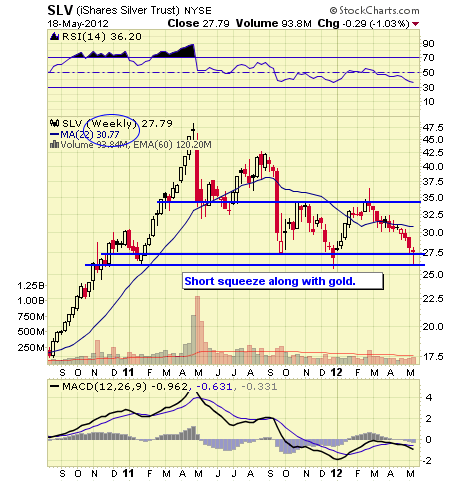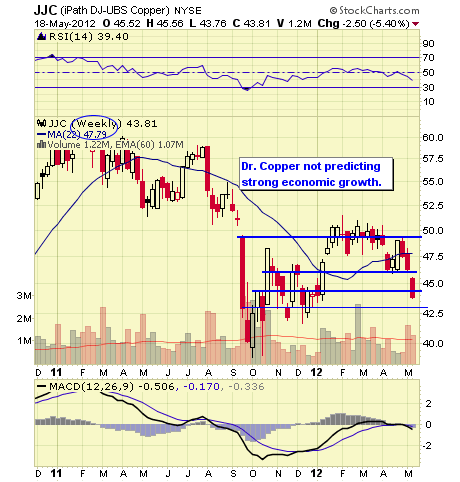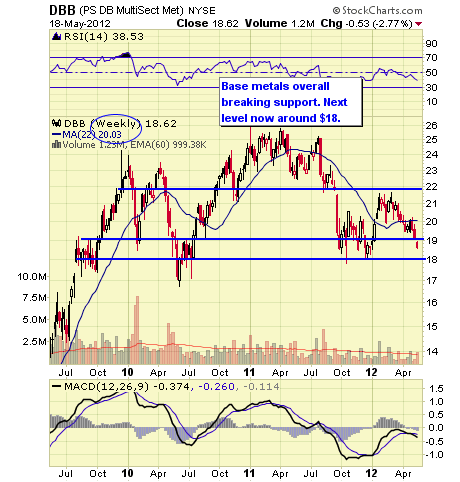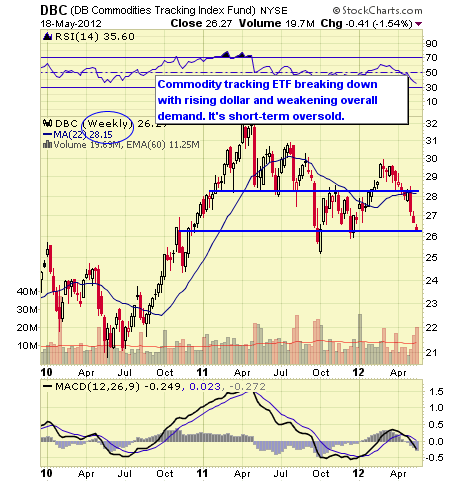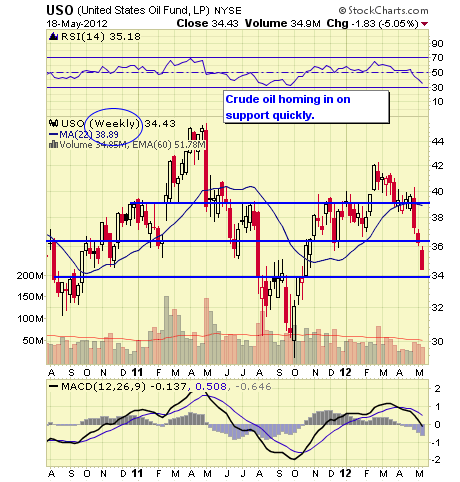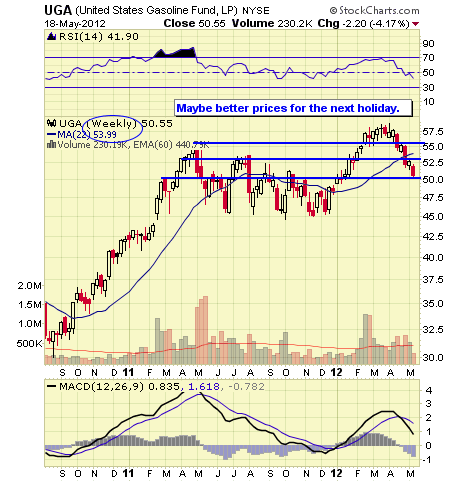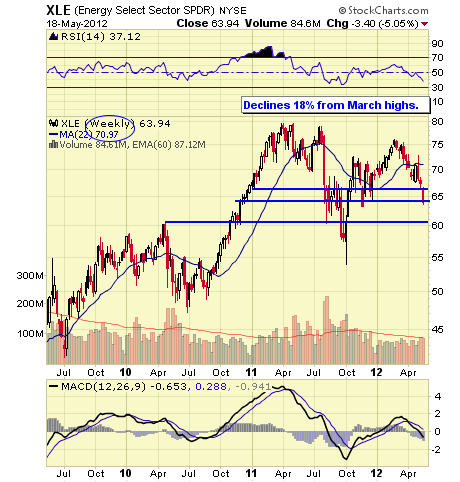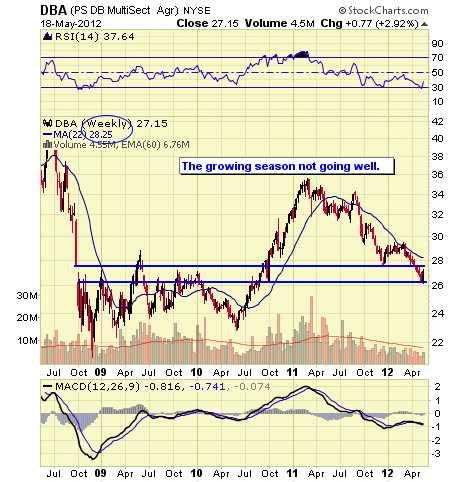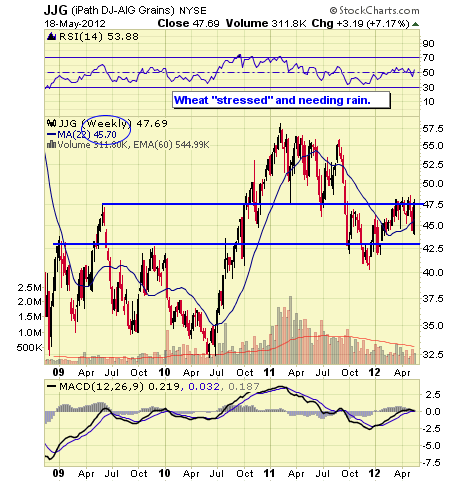 Continue to Overseas Sectors and ETFs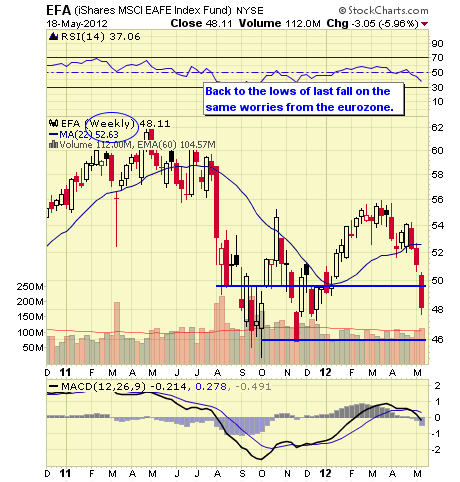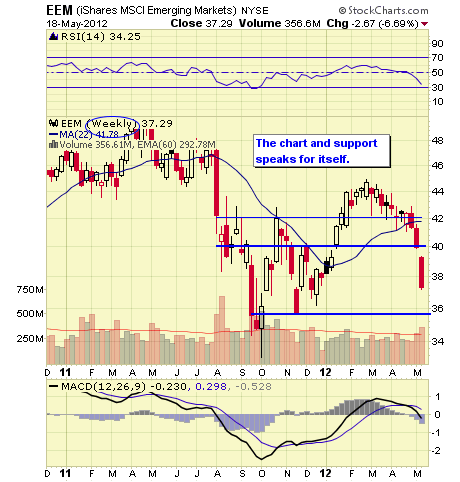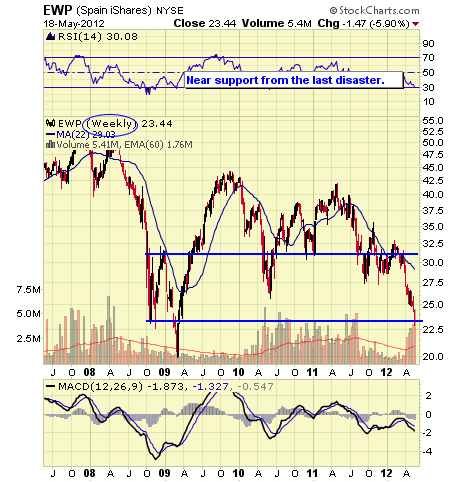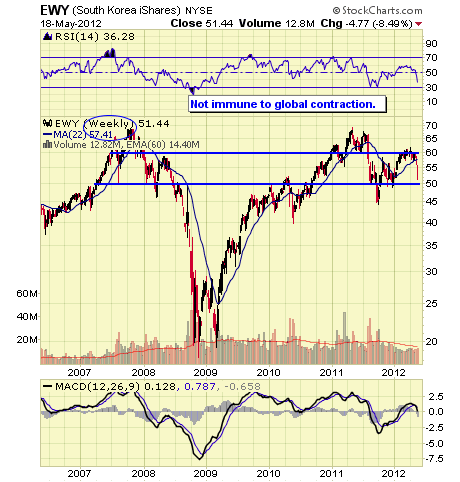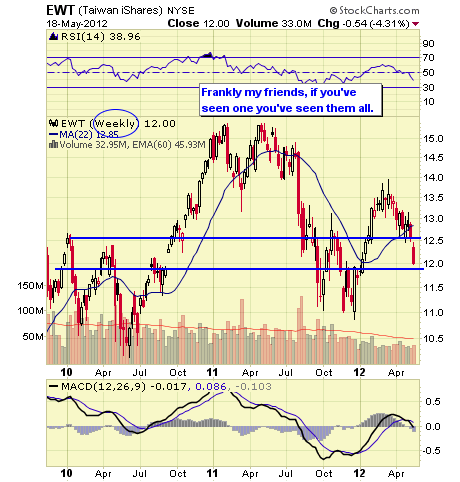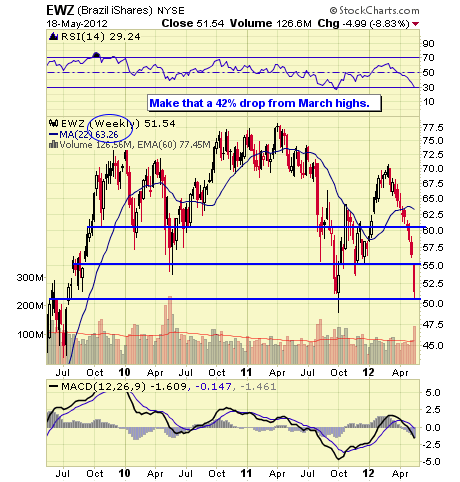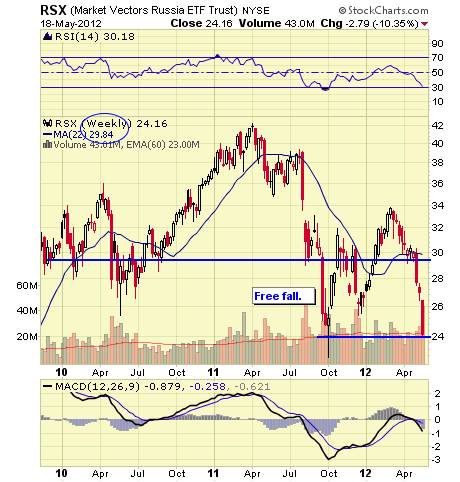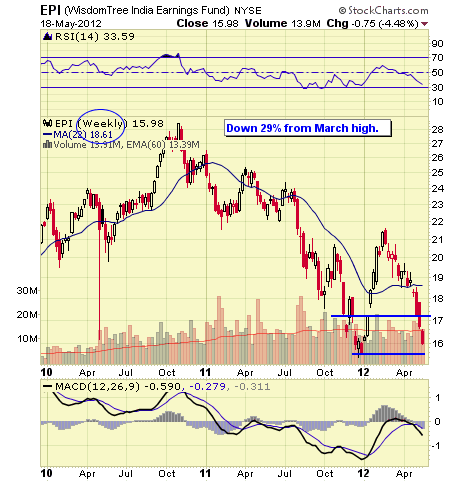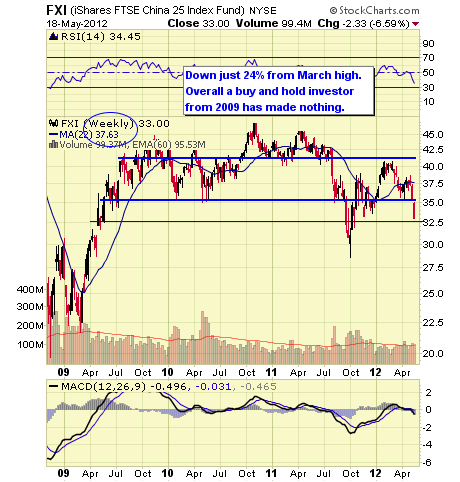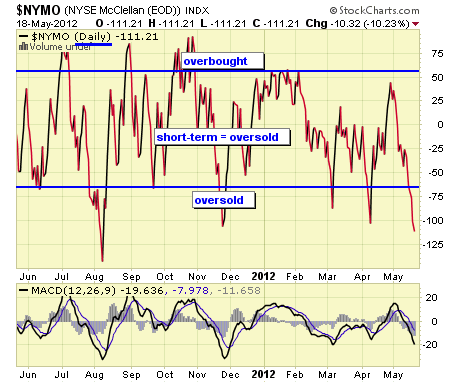 The NYMO is a market breadth indicator that is based on the difference between the number of advancing and declining issues on the NYSE. When readings are +60/-60, markets are extended short term.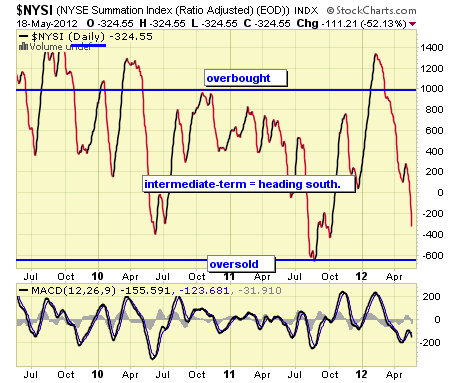 The McClellan Summation Index is a long-term version of the McClellan Oscillator. It is a market breadth indicator, and interpretation is similar to that of the McClellan Oscillator, except that it is more suited to major trends. I believe readings of +1000/-1000 reveal markets as much extended.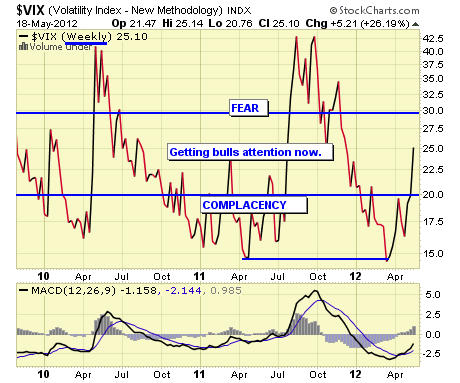 The VIX is a widely used measure of market risk and is often referred to as the "investor fear gauge." Our own interpretation is highlighted in the chart above. The VIX measures the level of put option activity over a 30-day period. Greater buying of put options (protection) causes the index to rise.
I could post a lot more charts, but as indicated in one -- if you've seen one, you've seen them all. Declines for overseas markets are in bear market territory. U.S. markets remain in correction phase but that too could change. I expect some sort of rally off these levels but not seeing the stomach or the news to support it.
Other than some sort of positive news from G-8 meeting in Chicago, there isn't much bulls have going for them other than the "stocks are cheap" mantra. The Facebook deal was one of those situations that can often happen on Wall Street where expectations were pumped up too high given market conditions overall. That was the problem beyond what others might believe is the silly valuation for the company.
Let's see what happens.
Disclosure: I am long MGV, BND, BSV, VGT, VWO, VNO, IAU, DJCI, DJP, VMBS, VIG, ILF, EWA, IEV, EWC, EWJ, EWG, EWU.