A slowdown in consumer spending will likely tip the U.S. into a mild recession in the middle of this year, according to Goldman Sachs.
"A second-half margin recovery could be at risk if retailers do not plan prudently enough," analyst Adrianne Shapira said in a note to clients.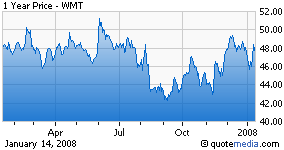 She reduced her fiscal 2008 per share earnings estimates by an average of 12%. Sales and margins at department stores will be the hardest hit, she predicts, with a dip in per share earnings of 23%.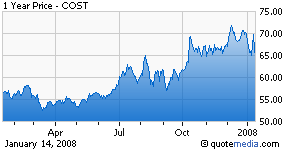 Discounters are "not immune," she said, but per share earnings should be less pressured, with revised earnings per share down 5%. She recommends investors buy shares of Wal-Mart (NYSE:WMT) and Costco (NASDAQ:COST) to "maintain a defensive posture."