by Joseph Hogue
The Central Bank recently revised its growth outlook upward for the Mexican Economy to 3.25-4.25% for the year, a revision of 25 basis points.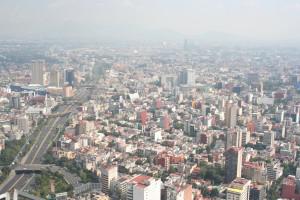 The monetary authority maintained expectations for inflation between 3-4% for the year on relatively high unemployment and lower food prices.
Interest rates at 4.5% with low inflation continue to attract investment from foreigners seeking yield, meaning an increase in capital investment for the country.
Despite continued growth, the iShares MSCI Mexico Fund (NYSEARCA:EWW) has still dropped about 7.5% over the last three months on heightened global fears.
The fund has strongly outperformed some of the BRIC market funds such as the WisdomTree India Earnings (NYSEARCA:EPI), iShares MSCI Brazil Index (NYSEARCA:EWZ) and the Market Vectors Russia Fund (NYSEARCA:RSX) all falling between 20-25% over the last three months. The S&P500 has performed slightly better, falling just under 3.0% during the same period.
While markets may get a reprieve from selling pressures for the next few weeks until headline risks emerge from the second attempt at Greek elections, there is a strong chance of further downward moves as the European crisis works itself out. Odds are high for a withdrawal of Greece from the Union, and while this would not be a technical problem for the E.U., the market would most likely take a hit on sentiment.
Export figures from the European Commission on Trade suggest that Mexico may continue to do relatively well in the face of continued weakness in Europe. Imports of goods to Europe from Mexico amount to $12.9 billion, or about 12.5% of Mexico's GDP. This is lower than Brazil (16.0%) but still higher than India (2.5%) and China (6.4%). Russia exports approximately $206.9 billion of goods to the E.U., about 14% of its GDP with 79.5% of exports in energy and fuels. Along with exports of services, China relies on the E.U. for about a fifth (18.8%) of its total exports.
Imports of goods from Mexico to the United States were $229.7 billion in 2010, or about 22.3% of Mexico's total GDP. While current data out of the U.S.seems to point to a moderation in the recovery, American growth still looks to come in around 2.0% for the year. This should support Mexico's export market and help put a floor on asset prices.
Disclosure: No positions