Wednesday's chart porn (below) comes from the NYT: A Revival of 1992's Glum Mood.
The current situation was summed up by David Leonhardt:
Leonhardt comes very close to resolving the conundrum, but alas, he gets it wrong in the end. At the very least, he fails to consider an alternative explanation: The measured economic readings -- inflation, growth, unemployment, job creation, real income -- are far less accurate than many people perceive them to be . . .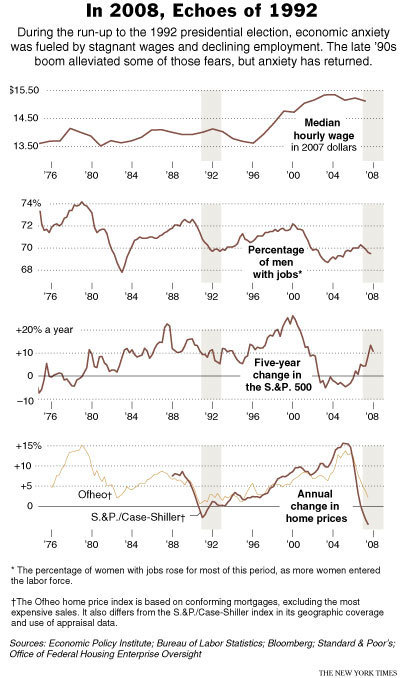 Courtesy of NYT
Source:
Economic Scene: A Revival of 1992's Glum Mood
DAVID LEONHARDT
NYT, SECTION C - PAGE 1 January 16, 2008
http://www.nytimes.com/2008/01/16/business/16leonhardt.html