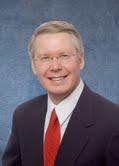 Alan M. Gayle is Senior Investment Strategist and Director of Asset Allocation at RidgeWorth Investments, which he joined in 1993. Previously he was SunTrust's chief economist and served as chairman of the American Bankers Association's Economic Advisory Committee.
Harlan Levy: The Eurozone seems to be coming apart. What are the chances?
Alan Gayle: Clearly, we're seeing a lot more brinkmanship on the part of the new players in Greece, which introduces more uncertainty into the euro zone's sovereign debt situation, particularly when we overlay that with what appears to be the deteriorating political support for German Chancellor Angela Merkel, and with Sarkozy losing the presidency in France to Francois Hollande.
How am I reacting to that? I can tell you how I manager my portfolios. I look for attractive valuations, first of all, then an improving macro climate, which can be better tailwinds or lesser headwinds. The third element helps me with trade timing, and is a technical aspect. We look for traction before action.
I put the sovereign debt in the category of macro headwinds, and it would appear that macro headwinds in Europe are increasing. So I've been underweight the euro zone area this year. I'm further underweight Europe now.
H.L.: How would a Eurozone break-up affect the U.S. economy?
A.G.: What is happening now is that growth in the U.S. is sub-average. We were flying along at treetop levels, and what that means is that any volatility has the potential to have a bigger impact here on the U.S. But I don't think the recession that I think is going on in Europe is necessarily going to drag the U.S. into recession, but I do think it will have a detrimental effect on the growth trajectory. It's going to add some volatility to it from a growth perspective at a time when momentum here in the U.S. appears to be sliding somewhat.
The bigger risk from the sovereign debt problems in Europe relate to financial market soundness. That is something that is likely to impact all financial markets globally. Europe is a big enough player where if their financial markets are compromised, that is likely to affect everyone. So there's the growth element, but probably the bigger element is the potential destabilization and freezing up of the financial markets there.
There are two key risks that we're dealing with primarily. One is the European sovereign debt, whether they can keep that under control. The other one here is at home with the fiscal cliff [the automatic year-end trillion-dollar defense and social service cuts and the end of the Bush tax cuts]. Obviously the fiscal cliff is not getting the play right now that the sovereign debt issue is front and center every day.
H.L.: Is the U.S. economic recovery pausing or is a downturn coming?
A.G.: My forecast for growth this year was 2 ¼ to 2 ½ percent. At the beginning of the year that was more optimistic than the consensus. I would say right now it is in line with the consensus. That's of some concern to me in that the growth expectations in the market caught up with us in the first quarter, and, given the slowing, it is possible that we could finish the year closer to 2 ¼ percent.
That said, the risk to the economy is primarily external in nature. From a broad thematic standpoint, I like the private sector, and I don't like the public sector. I like companies. They did the heavy lifting back in 2008 and 2009. I talk with our equity analysts on a daily basis. The macro data suggest that companies are still running lean and cautiously. Our equity analysts are confirming that on a company-by-company basis. For example, inventories remain well-controlled, and hiring is only done as needed. What that means to me is the downside risk to the U.S. is contained. That is clearly a plus for equity investors. There is more that can limit the downside risk in the equity markets.
It's one of the reasons equities are still attractive. We just are running through a period - It could be three months. It could be six months -- until we start sorting through some of these macro risks that have developed over the course of the last several months.
Meanwhile, I've been taking a bit of risk off the table. I'm still pretty close to neutral in my equity allocations. I started the year with an overweight, but I've been taking risk off the table, first and foremost on the international front, particularly Europe, as these developments have moved to the forefront.
H.L.: Is the stock market heading for a correction?
A.G.: "Correction" means one thing to one person and something else to somebody else. The market remains vulnerable here. From a technical standpoint we could still go down to 1.260 [on the S&P 500] and still be in an up-channel. I do think equities are going to finish higher for the year. The underlying valuations for the market are good. But the combination of the deterioration in the macro environment with higher risk is being reflected in technical weakness. What that turns into - whether we decide to call it a correction or a pullback - I think there's heightened risk until these macro events sort themselves out.
H.L.: Is job creation stalling at levels that can't sustain economic recovery, and is housing also just limping along?
A.G.: In the U.S. companies are only hiring people that they need, so I think the job gains we've seen are sustainable. Evidence suggests that weather had an impact on job growth to the upside in January and February and to the downside in March and April. I think we'll probably settle out at 175,000 to 180,000 a month going forward, and that will keep the economy growing.
I am less confident that that's going to have a beneficial effect on the unemployment rate. There's a lot of disbelief as to whether or not the decline in the unemployment rate is real and sustainable, because of the weakness in the labor force growth. It's not like we're seeing a lot of jobs. We still have another 5 million jobs to add before we get back to our previous peak. We do think that job gains will continue.
On the housing market, my view is that housing will probably be a small positive to the economy this year from a building standpoint. It looks as though housing starts have bottomed out. From my perspective, the U.S. housing crisis that started roughly at the end of 2006 is evolving into more of a regional problem rather than a national problem.
H.L.: Does the JPMorgan Chase (NYSE:JPM) billion-dollar hedge fund calamity require a tough Volcker rule banning banks from proprietary trading?
A.G.: Clearly, when you have headline items like this, while it is likely a one-shot hit to JPMorgan stock, we've already seen an aggressive response in favor of more regulation. It does suggest that the concept of the Volcker rule got a lot of fuel from all this. The question is how much action are we likely to get from Congress in a presidential election year. Imagine two soap boxes, one on the left and one on the right, and the members of each party have gravitated to each soap box and would rather shout at each other rather than lead.
H.L.: What do you think of Facebook (NASDAQ:FB) and its value?
A.G.: I think Facebook could start out well. I'm concerned about it from a sustainability perspective. Now that it is public, investors are going to expect to see revenue. So there's a lot of revenue growth that has to come down the pike in order to make this work. The concerns I have are that the things that company has to do to raise that revenue run the risk of alienating a huge customer base that is used to a more pleasant experience. The question is, can they live up to their hype? It's got a lot of height, and it could very well go higher, but Facebook has to demonstrate that it can generate income and get those proceeds and do something constructive with it.
Disclosure: I am long FB.