By Sean Geary
TIM Brasil (NYSE:TSU) has suffered through a pretty rough month. Down more than 15%, is now the time to buy the Brazilian telecommunications provider?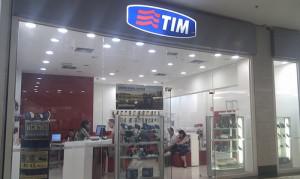 In general, Brazilian equities (NYSEARCA:EWZ) have suffered as money managers around the world have taken risk off in the wake of concerns over the future stability of Europe.
However, in addition to the general bearishness towards Brazil, TSU's share price decline is also a consequence of the departure of the company's CEO, Luca Luciani.
After Luca Luciani announced that he would leave the company, Barclay's immediately downgraded Tim Brasil. The British bank claimed that the stock traded at a premium due to the company's strong management team; without Luciani, Barclay's is concerned the stock's price may not be warranted.
While a change in management is always cause for some concern amongst investors, mobile customer activations in Brazil for the month of April may indicate that these fears are somewhat overblown.
In spite of global concerns, mobile phone subscriptions increased by .86% month over month, or a total of 2.2 million new subscribers out of 253 million total.
TSU added the most new subscribers, with 37% of them in April. While the company is still behind Telefonica Brasil's Vivo (NYSE:VIV) in terms of market share, with TSU having 27% compared to VIV's 30%, if TSU continues to outperform the competition in attracting new subscribers, TSU could eventually challenge VIV as the largest telecommunications provider in Brazil.
However, TSU is still expensive compared to competitors VIV and América Móvil (NYSE:AMX). TSU trades at about 12.5 forward earnings, whereas VIV and AMX trade at about 9.6 and 10.5 forward P/E, respectively.
In light of this, it's probably too early to jump into TSU. However, if the stock were to drop all the way to its fall lows and consolidate at those levels, such a scenario could present value investors with compelling prices for those looking to gain exposure to the Brazilian middle class.