Patriot Coal's (PCX) stock fell after S&P downgraded its debt to B- over liquidity concerns. Coal stocks have been taking a hit on the lack of demand for the commodity. Peabody (BTU), Alpha Natural Resources (ANR), Arch Coal (ACI), and James River (JRCC) have taken a hit as well.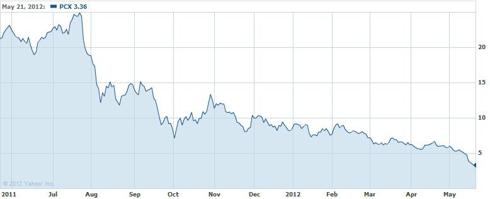 Click to enlarge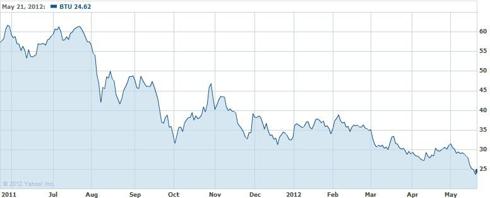 Click to enlarge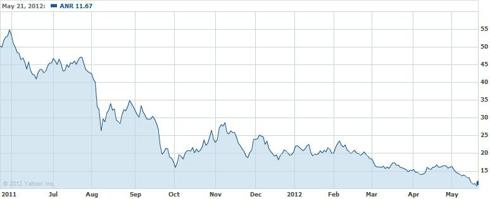 Click to enlarge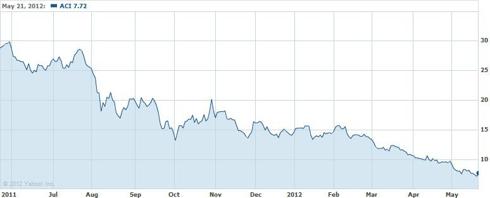 Click to enlarge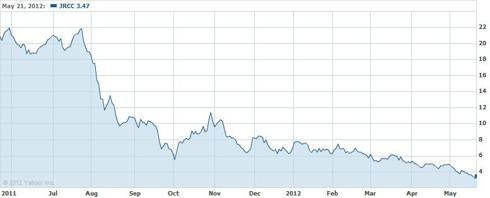 Click to enlarge
These coal stocks have been hammered on weak coal demand and production. Coal demand has been weak due to warmer winters and its a trend that is suppose to continue over time.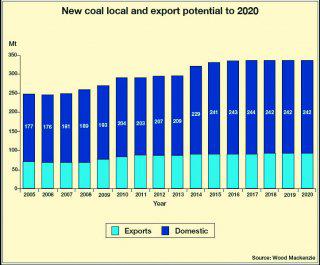 The corporate credit rating on Patriot Coal reflects the combination of what we consider to be the company's "weak" business risk profile and "highly leveraged" financial risk profile. The company has significant exposure to the high-cost Central Appalachia region and faces challenges posed by the inherent risks of coal mining, including operating problems, price volatility, and increasing costs and regulatory scrutiny. - S&P Ratings Services
The reason S&P gave for the downgrade is something that all coal stocks are experiencing right now. Demand is only one piece of the puzzle, but throw in regulatory problems and cost concerns, then you get a large mess.
All five of these coal companies will most likely take a hit, although Peabody continues to be the best positioned. Arch, Alpha Natural, Patriot, and James River will continue to have a tough time with profitability.
In general, the coal stocks may look cheap on a valuation basis, but keep in mind that as coal prices continue to fall, so will these stocks. Analyst estimates continue to lag, which causes many investors to believe these companies are cheap. They are not cheap and many of them may not even be around in the next five years if liquidity concerns continue to rise.
Disclosure: I have no positions in any stocks mentioned, and no plans to initiate any positions within the next 72 hours.